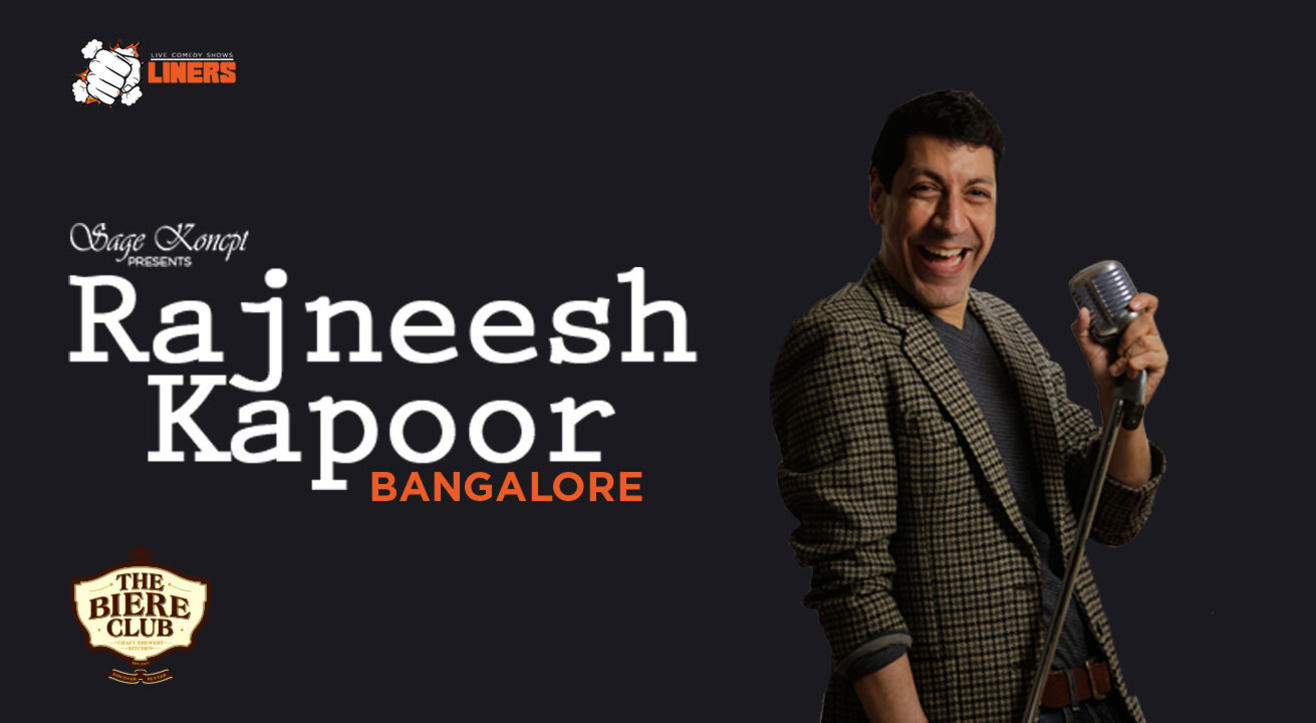 Comedy
Punchliners Presents Rajneesh Kapoor
The Biere Club, Bangalore
About
Are people getting smarter? Kinder? Nicer? Rajneesh is not so sure. In this show he talks about an amazing society that we live in, situations we have to deal with and of course, people we meet.
Rajneesh Kapoor is a Stand-Up Comedian, comic strip maker, original humor content creator on Gaana and has published two humor books. He performs funny and yet clean comedy which makes people laugh without offending anyone.
Times of India rated him as one of the top ten comics in India. He has performed for Embassies, Colleges, and innumerable Blue Chip Companies.
Venue
The Biere Club, Bangalore
53 Biere Street, 153/1, Hagadur Main Road, Next to Prestige Ozone, Whitefield, Bengaluru, Karnataka 560066