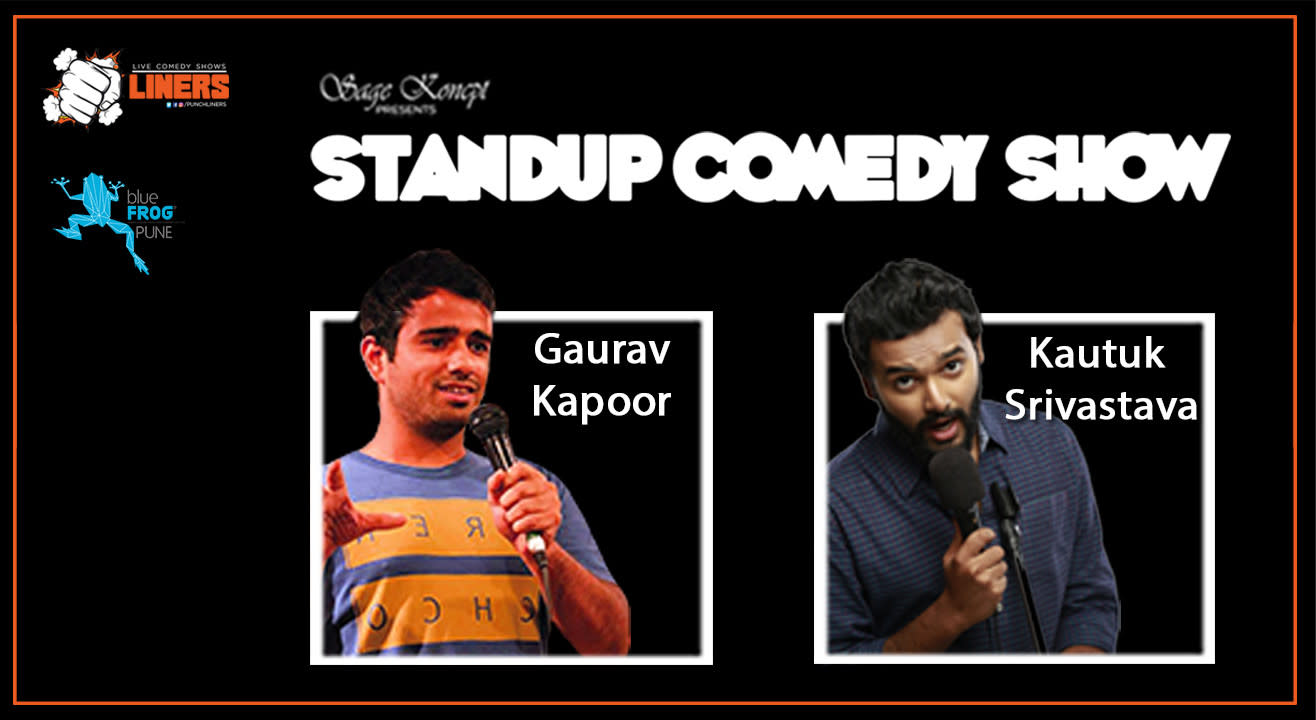 Comedy
Punchliners: Stand Up Comedy Show feat. Gaurav Kapoor and Kautuk Srivastava
About
Come and have the time of your life as some of the most lauded and hilarious comedians like Gaurav Kapoor and Kautuk Srivastava take the stage to make your night memorable. Rest assured, you'll be left in splits as they crack you up with their jokes.
About Gaurav Kapoor
Like every Delhite, Gaurav Kapoor is just another attention seeker from Delhi. Shifted to Mumbai three years ago, he works in corporate by day so that he can make fun of his colleagues in the evening. Recently covered by NDTV's rising starts of comedy, his observational hinglish comedy covers Bollywood, Ethnicities, Corporate culture, Weddings, Childhood and specifically Royal Enfield owners.
Kautuk Srivastava
Kautuk Srivastava is a Mumbai-based stand-up comedian and screenwriter. He is a member of the SNG Comedy collective and his brand of humour is described as, "personal, observational and sometimes even funny". As a writer he has written and performed on several shows, which include, MyCam, Drive with MTV, Reality Stars, MTV Rock the Vote, The List with Varun Thakur and most recently, Sumit Sambhal Lega. He is made with 100% natural ingredients and contains no artificial flavours or preservatives.