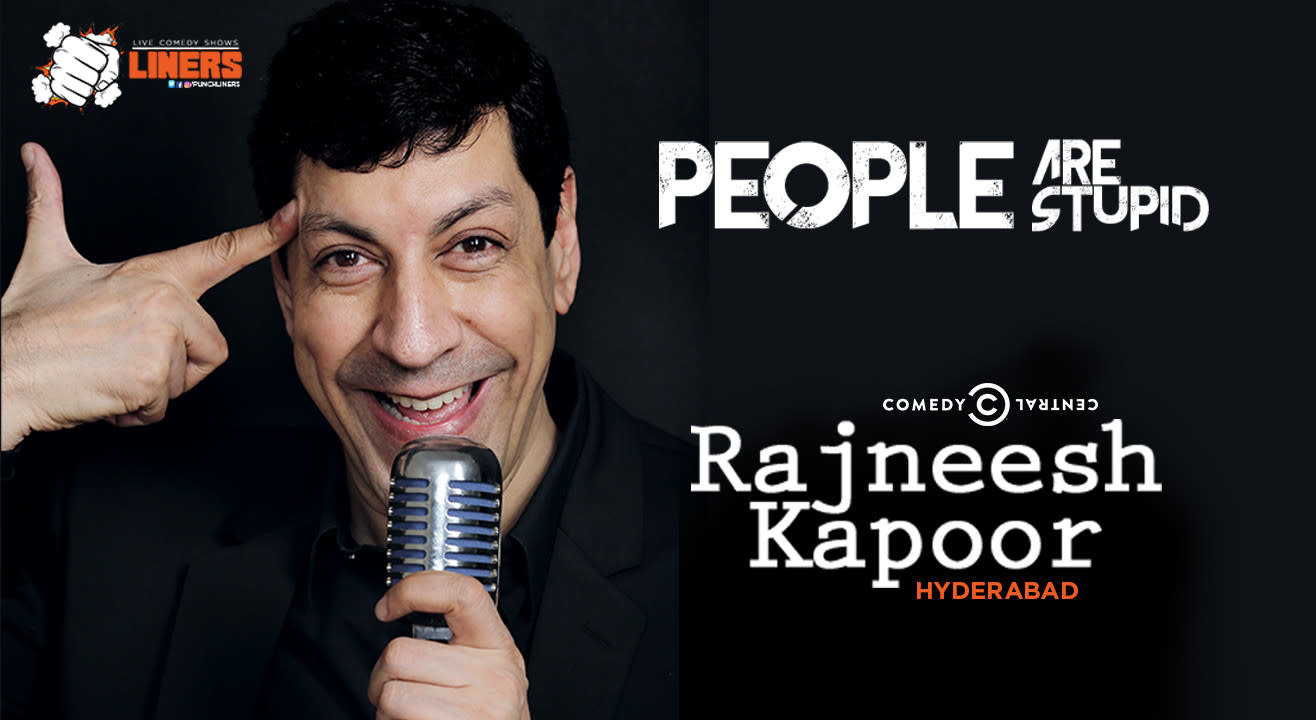 Comedy
Punchliners: Stand Up Comedy Show feat. Rajneesh Kapoor in Hyderabad
Bhaskara Auditorium, Hyderabad
About
Are people getting smarter? Kinder? Nicer? Rajneesh is not so sure. Punchliners presents to you Rajneesh's new special 'PEOPLE ARE STUPID'. In this show he talks about India that we live in, people we have to deal with and his amazing family and beautiful neighbours.
Rajneesh Kapoor is a stand-up comedian, comic strip maker, original humour content creator on Gaana and has published two humour books. He performs funny and yet clean comedy.
You have heard him on radio, watched him on TV, seen his hilarious videos on internet, seen his work in all the National newspapers. Now see him live.
Venue
Bhaskara Auditorium, Hyderabad
339, Nawab Pahad Hill Road, Adarsh Nagar, Hyderabad, Telangana 500063