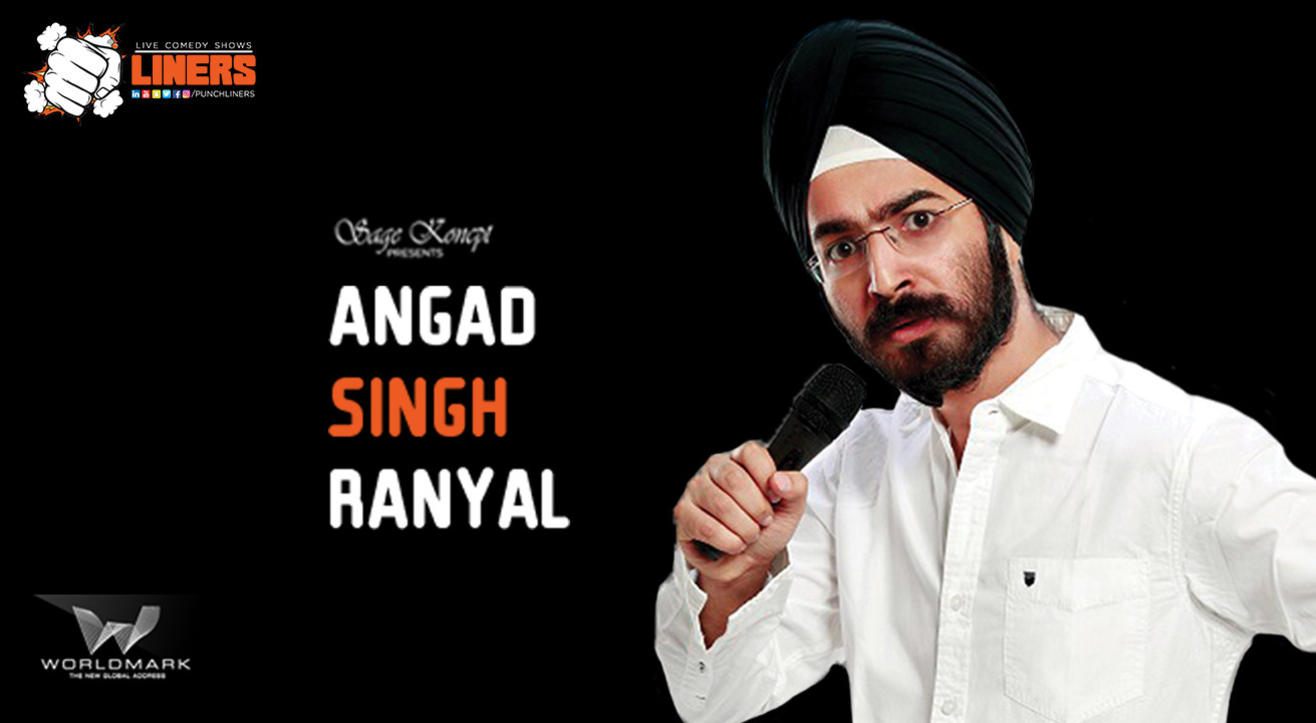 Comedy
Punchliners: Standup Comedy Show ft. Angad Singh Ranyal in Delhi
Food Capital, Worldmark 1
About
Punchliners brings to you Angad Singh Ranyal, aka "the thinnest Sardar alive" at the Food Capital.


It may sound ironic, the artist and the venue being put together that way, but you can rest assured as food and comedy always go hand in hand. Bonus if you have your friends along. Sarcasm runs through Angad's blood and it is the driving force behind his comic stance. Get ready for an evening filled with laughter, giggles and tears; tears of joy that is!
Punchliners strictly revolve around comedy and host various shows across the city for entertainment. Teaming up with the country's best stand-up comedians, they always deliver on displaying well produced shows throughout the country.
Born intelligent, Angad Singh Ranyal figured out the key to a successful life and career early on in life. Get the most coveted qualification possible (he has an Engineering degree, along with an MBA), and then go on to make jokes about it for the rest of your life. Angad has been hailed as one of the most promising comedians in the Indian comedy scene, having performed more than 500 shows and at 150 corporate events across 17 cities in India. His comedy has also taken him to international cities like Singapore and Malaysia. A member of the popular comedy collective East India Comedy, the comic is regularly featured in shows like EIC Outrage and also writes for specials like Comedy News Network.
Watch Angad talk about marriage proposals!
The Food Capital boasts of the most amazing fine dining with a assemblage of restaurants like Asia 7, Street food of India, Biryani Blues ,Café Huddle, Chicago Pizza Subway,Wow Momos, Karims, Kaventers, amongst many other eateries.
Venue
Food Capital, Worldmark 1
Aerocity, Indira Gandhi International Airport, New Delhi, Delhi 110037