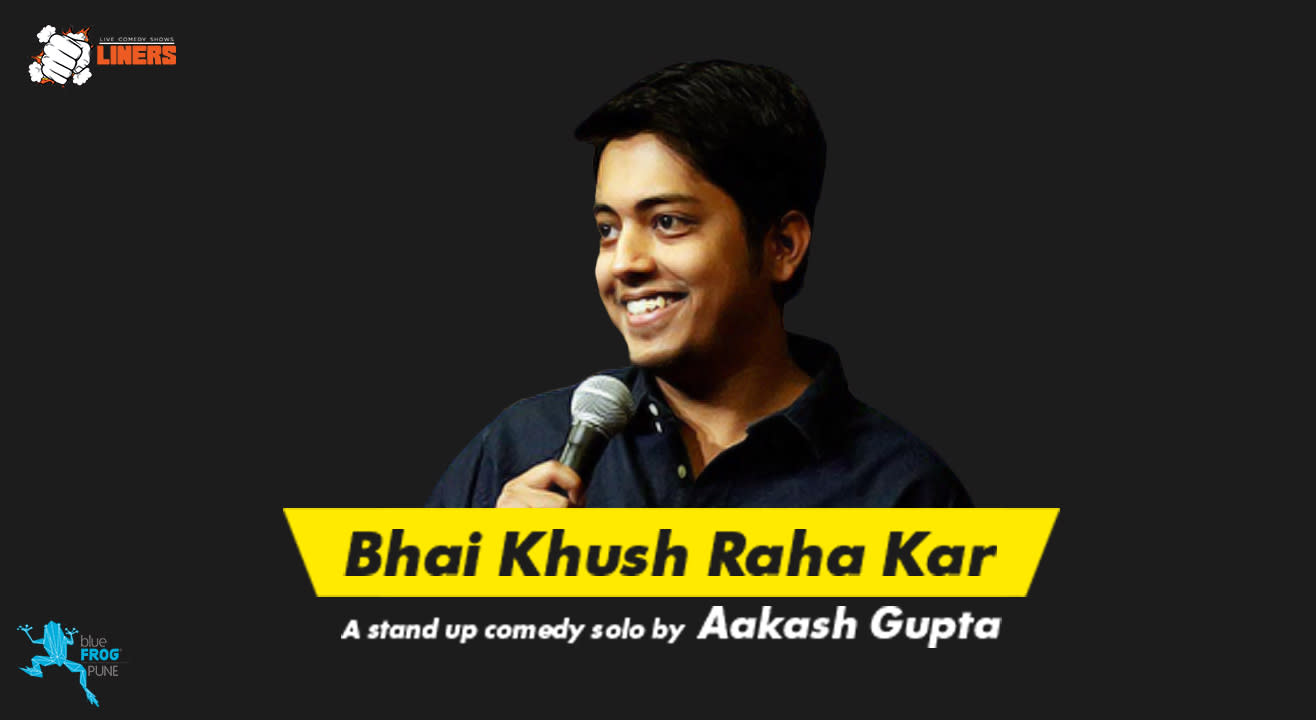 Comedy
Punchliners: Standup Comedy Show ft. Aakash Gupta in Pune
About
Punchliners present Aakash Gupta live at the blueFROG!


Laugh your heart out as you watch one of the best comedy shows in the city. From famous up-comers to headliners, Punchliners brings to you the sane men who have tragedy in their hearts and comedy in their heads.


There's no shortage of options to tickle your funny bone in the city. The funny Aakash Gupta will have you rolling in the aisles with his humour. If you're looking for big laughs, have a seat at blueFROG, and witness Aakash Gupta take centre stage.


An evening blessed with laughter and happiness is about to unfold!
Looks are deceptive. This is particularly true about Aakash Gupta, often confused as a school going kid. Even at 22 he is regularly stopped at the bars and pubs from entering in, even when he is supposed to perform there. These are the disadvantages of looking short and cute. His comedy talks about his experiences and observations ranging from his nani maa's taunts to his dad ki Maruti and from Indian advertisements to train journeys. He has been a regular face at comedy shows in Delhi and Gurgaon.
Aakash explains train journeys and honeymoon trips!
Punchliners strictly revolve around comedy and host various shows across the city for entertainment. Teaming up with the country's best stand-up comedians, they always deliver on displaying well produced shows throughout the country.
blueFROG are the country's premiere live music performance club, music consultancy service, and an independent artist promotion, licensing and distribution agency.