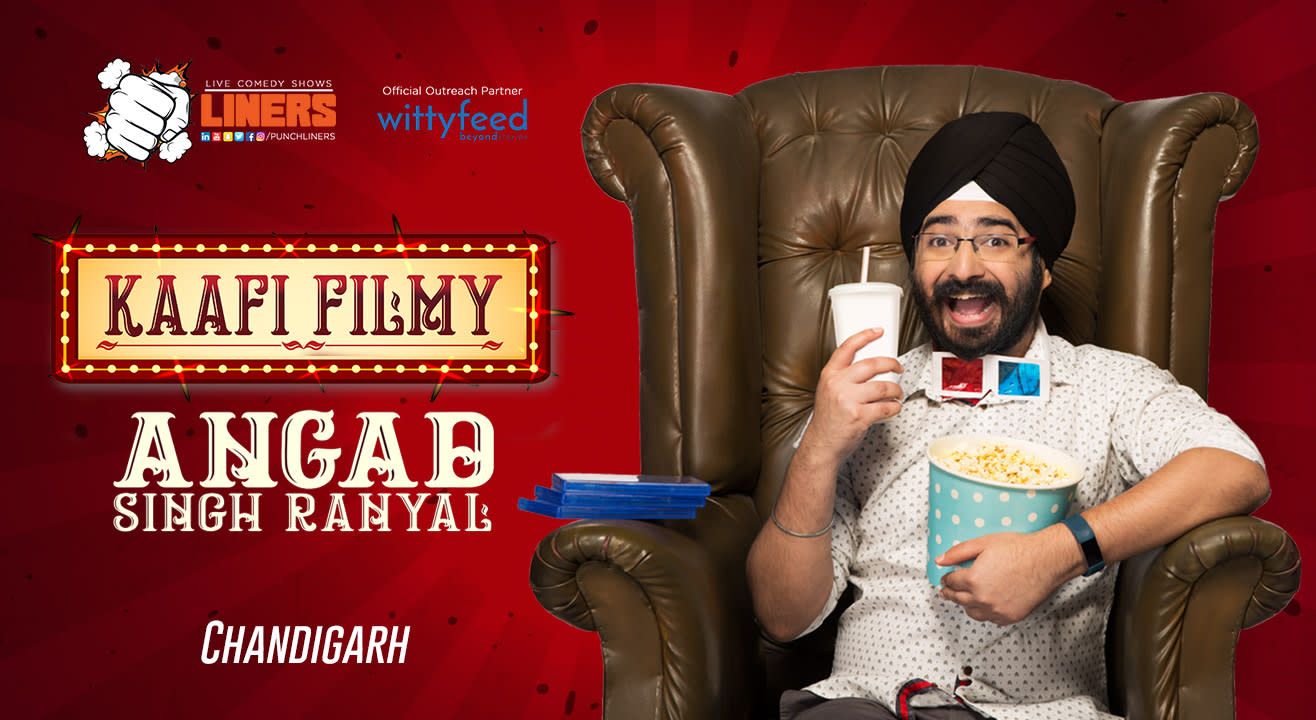 Comedy
Punchliners: Standup Comedy Show ft. Angad Singh Ranyal - Chandigarh
About
Punchliners bring to you Angad Singh Ranyal, live at the Punjab Arts Council!


The thinnest Sardar alive, born and brought up in Libya, and hence culturally confused, Angad Singh Ranyal holds the world record for being the millionth Indian to opt for MBA after completing his engineering. A marketing major who keeps his sanity intact by making fun of everything and anything, including himself. Sarcasm runs in his blood; that's Angad Singh Ranyal for you.


Official Outreach Partner: Wittyfeed
Angad talks about how marriage proposals work. Or don't.
Punchliners strictly revolve around comedy and host various shows across the city for entertainment. Teaming up with the country's best stand-up comedians, they always deliver on displaying well produced shows throughout the country.
Punjab Arts Council plays a major role in cherishing and nurturing the culture of Punjab.