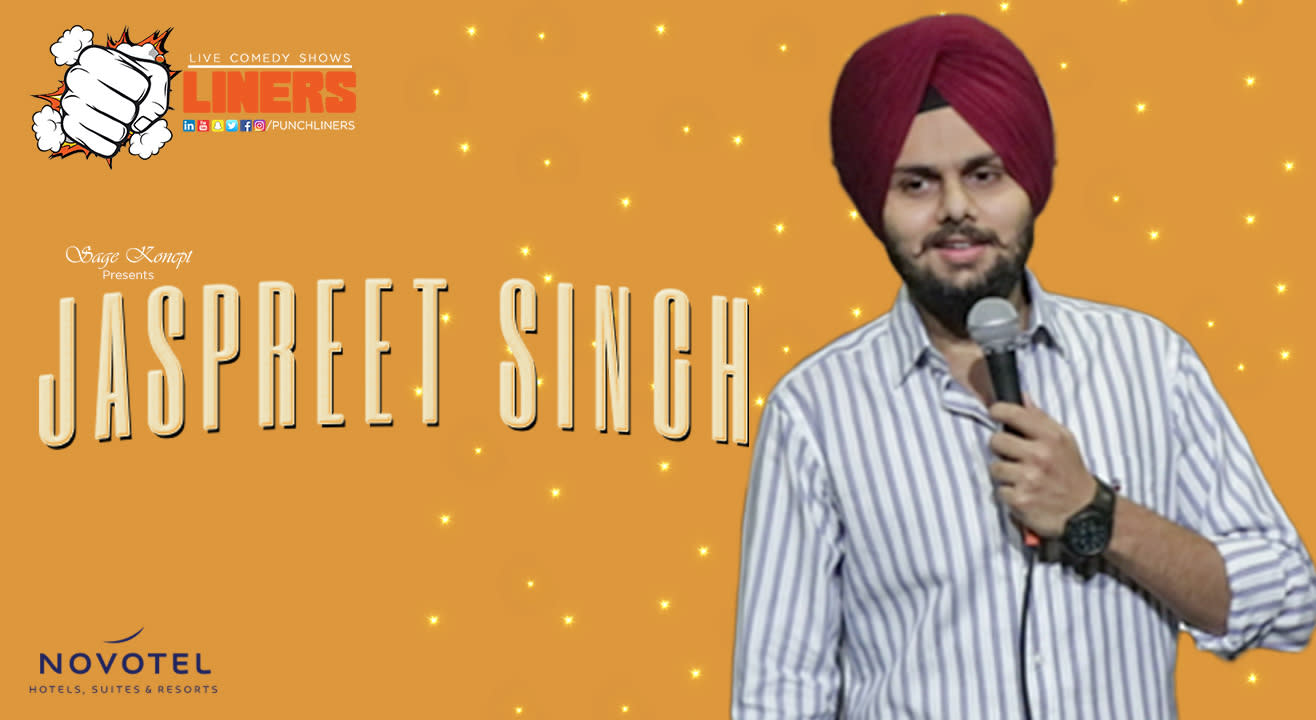 Comedy
PunchLiners: Standup Comedy Show ft. Jaspreet Singh in Lucknow
About
Punchliners brings to you an innocent and harmless looking creature highly allergic to the stupid arguments people give in the name of logic, Jaspreet Singh observes the world and bring humour out of it. His witty commentary on self awareness, life lessons and everyday interaction make up for a great show that leaves the audience saying "banda toh sahi hai yaar!"


An hour long show, his stand up will leave you in fits of laughter that you won't forget until next week and pass on those jokes onto your friends!
Jaspreet Singh, known across social media as LifeOfPaaji, is a well established comic who believes in sharing his life happenings in a funny way to entertain his well engaged audience. He may look innocent and well mannered, but when he unleashes his witty barrage, there is nothing that can protect your belly busting from laughter.
Watch Jaspreet joke about horror movies!
Punchliners strictly revolve around comedy and host various shows across the city for entertainment. Teaming up with the country's best stand-up comedians, they always deliver on displaying well produced shows throughout the country.
For more than 40 years, Novotel contributes to the wellbeing of both business and leisure travellers: think spacious, modular-design guestrooms, balanced cuisine available 24/7, excellent meeting facilities, attentive staff, dedicated children's areas and rejuvenating wellness facilities. The Novotel group is a pioneer in sustainable development and all Novotel hotels participate in the Green Globe worldwide environmental certification program.