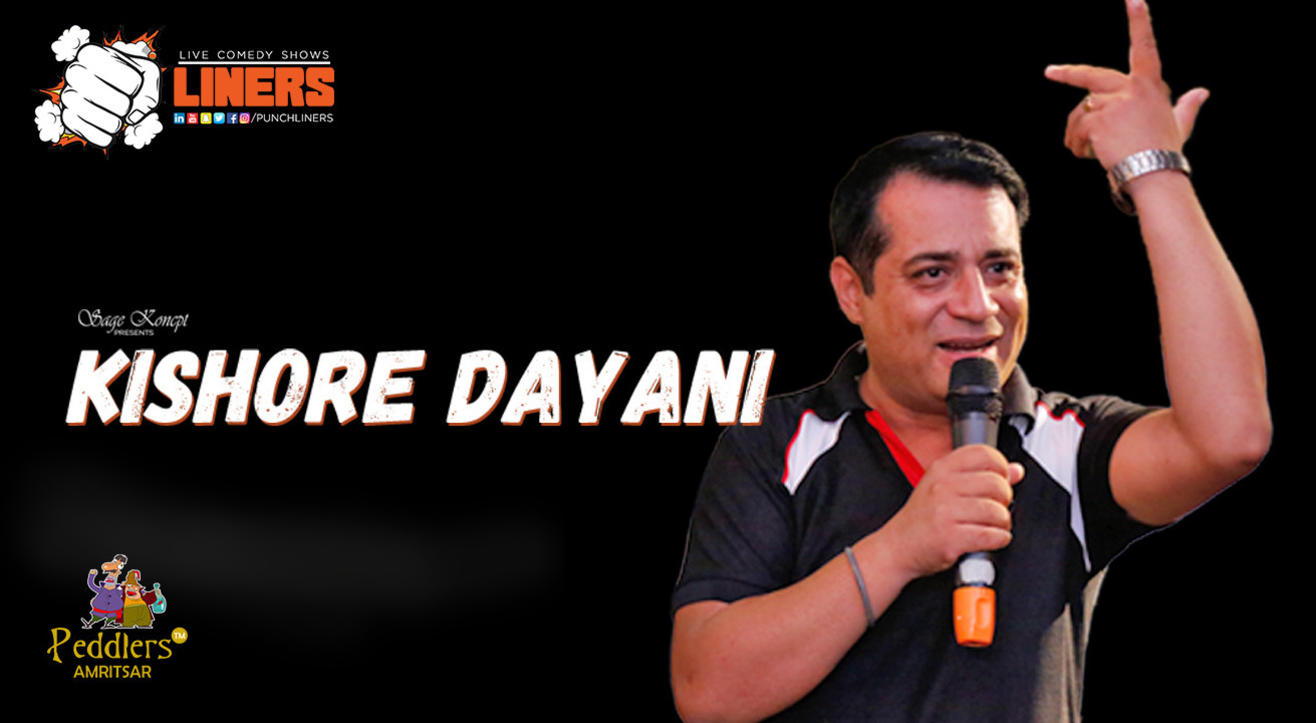 Comedy
PunchLiners: Standup Comedy Show ft. Kishore Dayani in Amritsar
About
Punchliners are back again with a new show, with Kishore Dayani ready to rock Peddlers with his act!


Watch the ever energetic comedian talk about everything, from Biharis to Sindhis, from marriages to responsibilities, his situation with his wife, his dog, Salman Khan, and well, whatever or whoever he can use to ensure that you have a good time. So get your friends, grab some drinks and laugh away on a weekday without any guilt or concern about anything whatsoever!
The boy from Ranchi, is diverse and is pleasantly deceptive. His joking habit propelled him to pursue stand-up comedy. The small town boy is trying to make it big. Being a mix of Bihari, Jharkhandi, Sindhi and a Delhiwala hasn't helped matters for him and his life has become a mix of all 4 cultures. To top up the problems, he got married 3 years back and to make matters even worse, his mother in law keeps visiting him. Watch him talk about life of Biharis, Sindhis and how marriage marred him, and yes of course, his dog and Salman Khan.
Kishore talks about the love affair between the PM & the CM!
Punchliners strictly revolve around comedy and host various shows across the city for entertainment. Teaming up with the country's best stand-up comedians, they always deliver on displaying well produced shows throughout the country.
Peddlers— an English pub, comes from the family of The Heritage Group, with no terms and conditions attached to it. The only rule that applies here are that of pubbing! Under the Big Ben, Peddlers was opened with a view to not only bring pubbing and rock culture in the city, but to 'infuse' rock amongst people. From cuisines ranging from English, Scottish, Irish, Indian, and Italian, with the perfect transfusion of choicest of drinks, the idea behind Peddlers is to introduce the city with the biggest names in rock and roll, alongside, making the "stars of tomorrow" shine.
Ticket inclusive of Hospitality (F&B)?
-No
How is the seating arrangement?
- First come first serve basis
Are Wheel Chairs or an Elevator facility available at the Venue?
-No