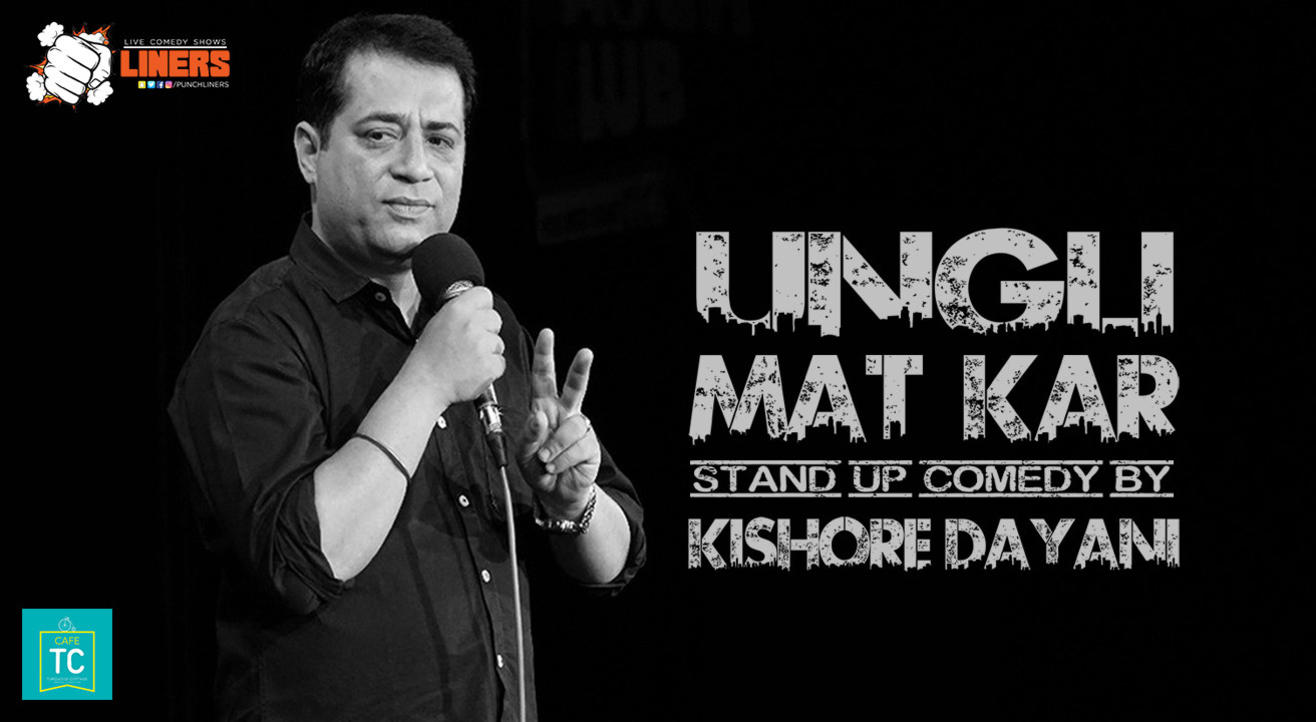 Comedy
PunchLiners: Standup Comedy Show ft. Kishore Dayani in Lucknow
Turquoise Cottage, Lucknow
About
Punchliners brings to you Kishore Dayani, live at the Turquoise Cottage in Delhi!


With the well known and established comic from Bihar ready to set foot on the evening, this is going to be a comedy match that will have you in fits of laughter. The Turquoise Cottage is known for its cool and calm nature, but this gentleman here will turn it topsy-turvy with his wit and humour!


So get your friends, colleagues and family, laugh your heart out and forget the Monday woes!
The Boy from Ranchi, is diverse and is pleasantly deceptive. His joking habit propelled him to pursue stand-up comedy. The small town boy is trying to make it big. Being a mix of Bihari, Jharkhandi, Sindhi and a Delhiwala hasn't helped matters for him and his life has become a mix of all 4 cultures. To top up the problems, he got married 3 years back and to make matters even worse, his mother in law keeps visiting him. Watch him talk about life of Biharis, Sindhis and how marriage marred him, and yes of course, his dog and Salman Khan.
Kishore takes a dig at politicians, movies and everything in between!
Punchliners strictly revolve around comedy and host various shows across the city for entertainment. Teaming up with the country's best stand-up comedians, they always deliver on displaying well produced shows throughout the country.
The Turquoise Cottage believes that it is a place of vision and clarity where the rhythm of life moves in harmony with a higher consciousness. A serene and social venue located in the bustling Aurobindo Market, it is a contradiction worth the visit.
Venue
Turquoise Cottage, Lucknow
1st floor Cyber Heights, Vibhuti Khand, Picup Bhawan Rd, Gomti Nagar., Lucknow, Uttar Pradesh 226010