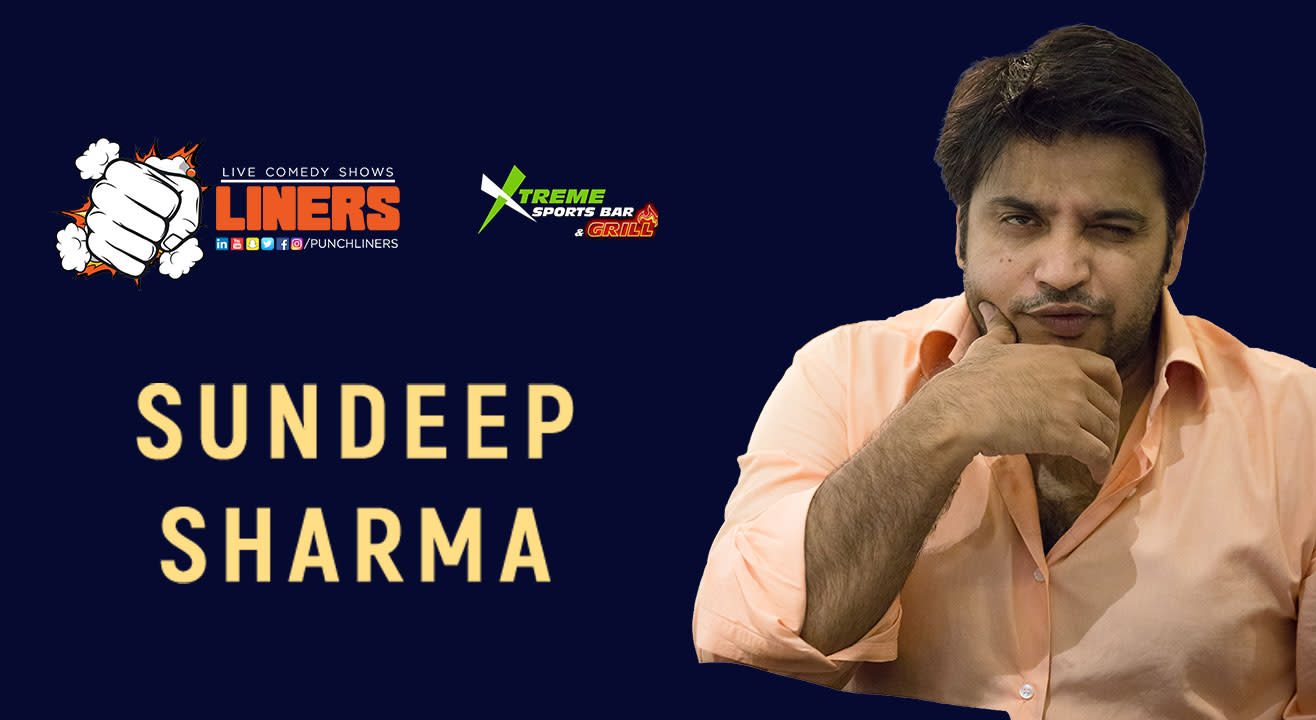 Comedy
PunchLiners: Standup Comedy Show ft. Sundeep Sharma in Chandigarh
Xtreme Sports Bar & Grill, Chandigarh
About
Punchliners brings to you the veteran Sundeep Sharma live at Novotel!


The well seasoned comic is here to entertain the hell out of you. Witness comedy that can only be thought of by someone who has faced all kinds of hardships. For years, and years, and years.


Bring your friends along and burst out with laughter, making this the best start to your weekend!
Veteran stand-up and voice artist Sundeep Sharma is a story-teller like no other. Having lived in multiple cities, his take on life in India, especially life for struggling artists, is hilarious when encountered first and memorable when pondered upon later. From waiting for buses in Delhi to watching Inception in theatres in Mira Road, Sundeep's stories deliver a mix of Hindi and English have the wit of a Jeeves monologue with the soul of an R. K. Laxman cartoon. Featured as "Best in Stand-Up" by CLC and currently touring for his one hour special "The Sundeep Shawarma Show," Sundeep is always hungry for a live audience.
Meet the Bombay Brahmin Bro!
Punchliners strictly revolve around comedy and host various shows across the city for entertainment. Teaming up with the country's best stand-up comedians, they always deliver on displaying well produced shows throughout the country.
Xtreme Sports Bar is the ultimate heart-stopping, adrenaline-pumping, yell-yourself-hoarse sports viewing experience. While you're engrossed in the sporting action, the dedicated staff will keep your glass full with your favourite drink and your plate full of yummy delicacies.
Venue
Xtreme Sports Bar & Grill, Chandigarh
Xtreme Sports Bar & Grill, Chandigarh, sco 1086, Sector 22, Chandigarh, 160022