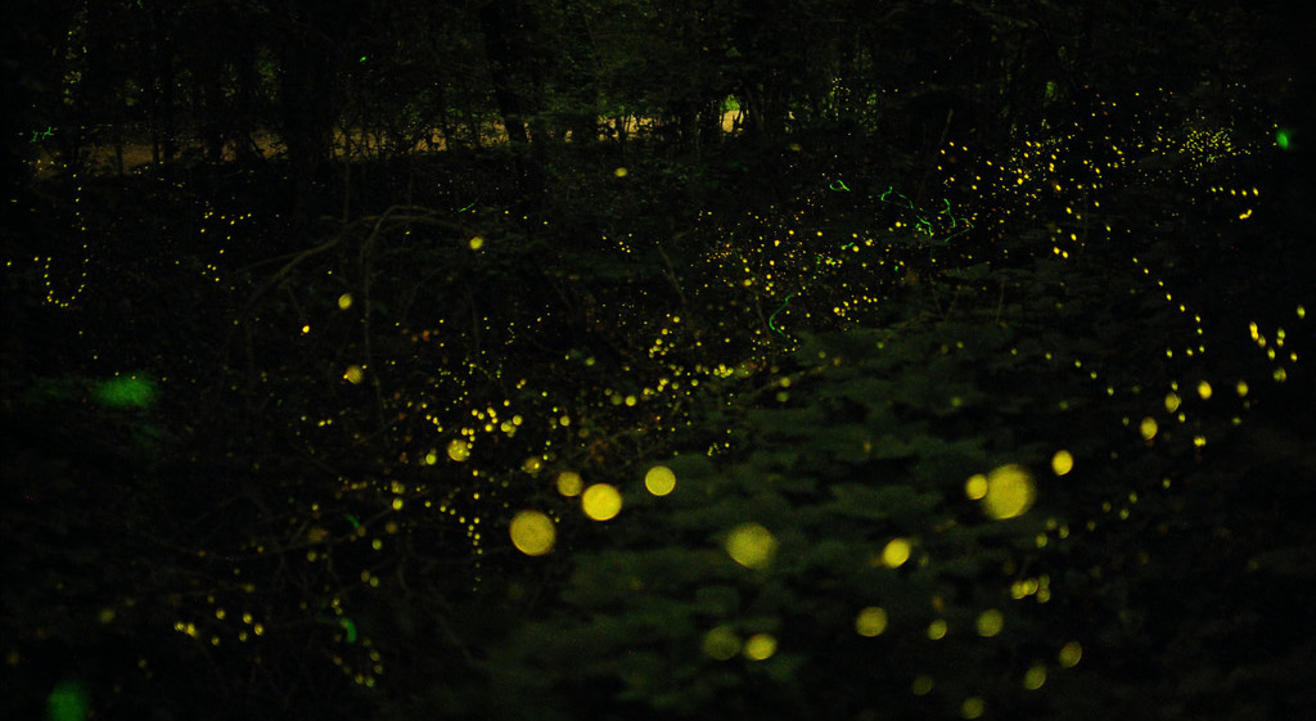 Camping
Purushwadi Fireflies Festival 2019
Multiple Batches | 10:15AM
About
Purushwadi Fireflies Festival Information
Pre-monsoon Fireflies Festival begins around Maharashtra; Summer weather begins its transition towards monsoon. There is excitement in the air farmers are busy preparing their fields for the upcoming farming seasons. Birds are active building nest for their mating seasons. During this season Fireflies take center stage around Maharashtra.
We head towards Purushwadi Fireflies Festival to celebrate and witness these beautiful glowing fireflies at Night. During May and June months firefly emerge in thousands around the countryside in Maharashtra. Firefly emits unusual light patterns at night to attract opposite sex firefly for mating.
Fireflies belong to the beetle family they produce light using a technique called bioluminescence. Both males and females communicate using different patterns of the strobe light. This flashing pattern designs a fantastic spectacle for sightseers at night. Fireflies don't live long once monsoon starts, and they have completed the cycle of mating, laying eggs they die.
About Purushwadi Village
Purushwadi is located near Pachnai village popular starting point of Harishchandragad Trek. Roads leading to Purushwadi Firefly Festival village are in bad condition from Rajur in Akole Taluka, Ahmednagar District.
Purushwadi is well connected by Rajur village local bus is available, one can also start journey from Kasara Railway station by hiring a private jeep. We have arranged a private bus from Mumbai for the festival. Few NGO is developing agro-tourism in the region around Purushwadi village and encouraging development in the region. Fireflies Festival Purushwadi takes place for a few months and helps generate income for locals.
Batches for Purushwadi Fireflies Festival 2019
May 2019
25th 26th May 2019
June 2019
1st 2nd June 2019
8th 9th June 2019
15th 16th June 2019
22nd 23rd June 2019
Purushwadi Fireflies Event Details
Location: Purushwadi
Duration: 1 day / 1 night
India toilets available
Travel by AC bus
Cost: Rs. 3200/- (per person)
Purushwadi Fireflies Festival 2019 Event Itinerary
Day 1 – Saturday
10:15 Meet at Pritam da Dhaba, Dadar (East).
10:30 Leave for Purushwadi.
Lunch on the way. (by your own)
17:00 Reach at Purushwadi.
17:15 Evening tea and snacks.
After sunset we'll take walk to surrounding area to enjoy fireflies.
21:00 Dinner.
Day 2 – Sunday
06:30 Wake up and freshen up.
07:00 Breakfast.
08:00 Start return journey to Mumbai.
14:00 Approx arrival at Dadar – Mumbai.
Cost Includes
1 evening tea and snacks, 1 veg Dinner and 1 Breakfast
Dadar to Dadar travel by private AC vehicle
Tent stay/Homestay on sharing basis
Trek Leader Expertise Charges
Cost Excludes
Mineral water/lime water/ purchased for personal consumption
Lunch on day 1 and day 2
All kinds of Extra Meals / soft drinks ordered
Any kind of personal expenses
All expenses incurred due to unforeseen and unavoidable circumstances like roadblocks, bad weather
Any medical / Emergency evacuations if required
Any kind of cost which is not mentioned in the cost includes above
Cancellation Policy
75% refund if notified via phone conversation 8 or more days prior to the event date.
50 % refund if notified via phone conversation 4 to 7 days prior to the event date.
No refund if the cancellation requested is less than 3 days prior to event date
No show No Refund.
Event Tickets cannot be transferred to another date against cancellation.
Event Tickets cannot be transferred to another person against cancellation.
If Trek get cancelled, we will refund "Trek Amount" only.
Thing to carry
2/3 liters of water bottles (please carry reusable bottles)
Good Torch must with extra battery
Comfortable footwear
Sleeping material (Sleeping bag or 2 bed sheets)
Proper backpack to carry all the things
Some Dry fruits / Dry Snacks / Energy Bars
Glucon D / ORS / Tang / Gatorade sachets
Sun Cap and Sunscreen
Personal First aid and Personal Medicine
Identity Proof
Please wear Full sleeves and Full Track Pant this will protect from Summer Sun / Thorns / Insects / Prickles