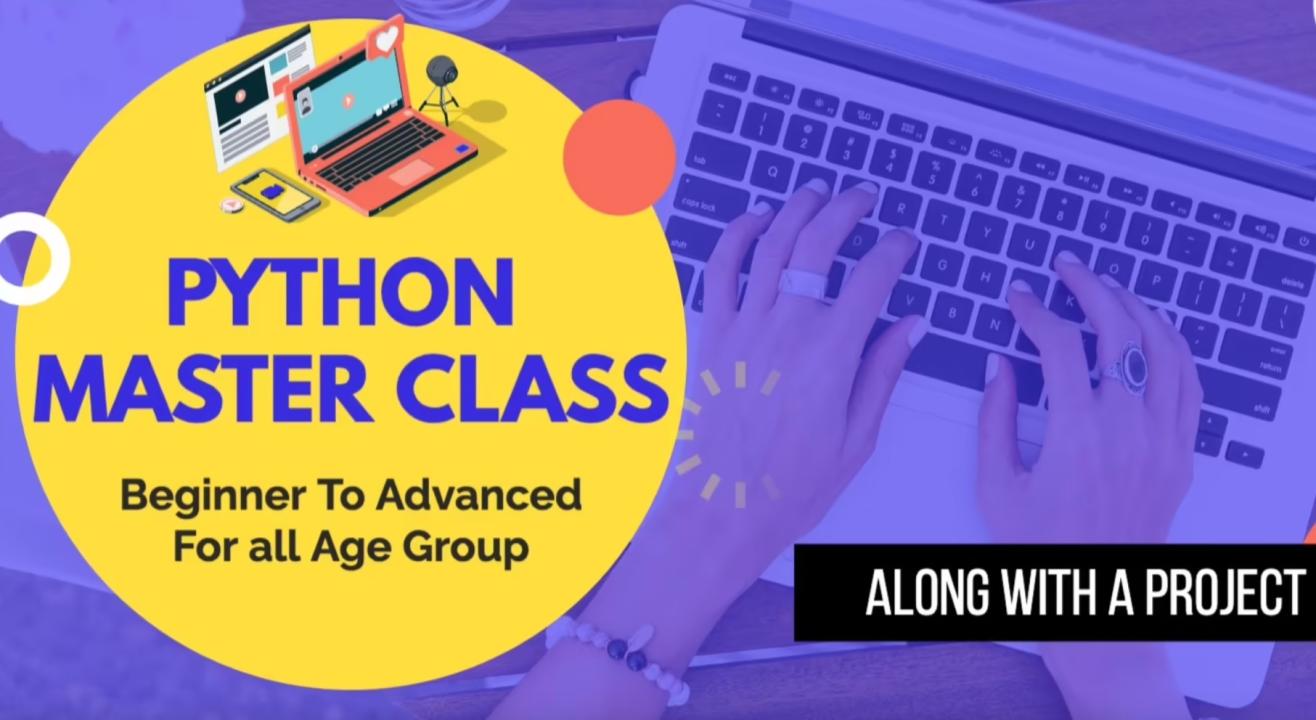 Python Masterclass: A Complete Course
Everyday | 11AM, 5PM & 8PM
Enjoy this event from your home
Event Guide
For Age(s)
Family Friendly
Masterclass
Learn from an expert
Invite your friends
and enjoy a shared experience
Python Masterclass: A Complete Course
Everyday | 11AM, 5PM & 8PM
Enjoy this event from your home
Event Guide
For Age(s)
Family Friendly
Masterclass
Learn from an expert
Invite your friends
and enjoy a shared experience
Event Guide
For Age(s)
Family Friendly
Masterclass
Learn from an expert
Invite your friends
and enjoy a shared experience
The only course you need to learn to code with Python.This Python course is without a doubt the most comprehensive Python course available anywhere online. Even if you have zero programming experience, this course will take you from beginner to professional. This course will teach you Python in a practical manner, with every lecture comes a full coding screencast and a corresponding code notebook! Learn in whatever manner is best for you!
We will start by helping you get Python installed on your computer, regardless of your operating system, whether its Linux, MacOS, or Windows, we`ve got you covered.
Learn how to use Python for real-world tasks, such as working with PDF Files, sending emails, reading Excel files, Scraping websites for informations, working with image files, and much more!
You will learn how to leverage the power of Python to solve tasks.
You will build games and programs that use Python libraries.
You will be able to use Python for your own work problems or personal projects.
You will create a portfolio of Python based projects you can share.
Learn to use Python professionally, learning both Python 2 and Python 3!
Create games with Python, like Tic Tac Toe and Blackjack!
Learn advanced Python features, like the collections module and how to work with timestamps!
Learn to use Object Oriented Programming with classes!
Understand complex topics, like decorators.
Understand how to use both the Jupyter Notebook and create .py files
Get an understanding of how to create GUIs in the Jupyter Notebook system!
Build a complete understanding of Python from the ground up!
So what are you waiting for? Learn Python in a way that will advance your career and increase your knowledge, all in a fun and practical way!
Python Masterclass: A Complete Course
Everyday | 11AM, 5PM & 8PM
Enjoy this event from your home
Event Guide
For Age(s)
Family Friendly
Masterclass
Learn from an expert
Invite your friends
and enjoy a shared experience