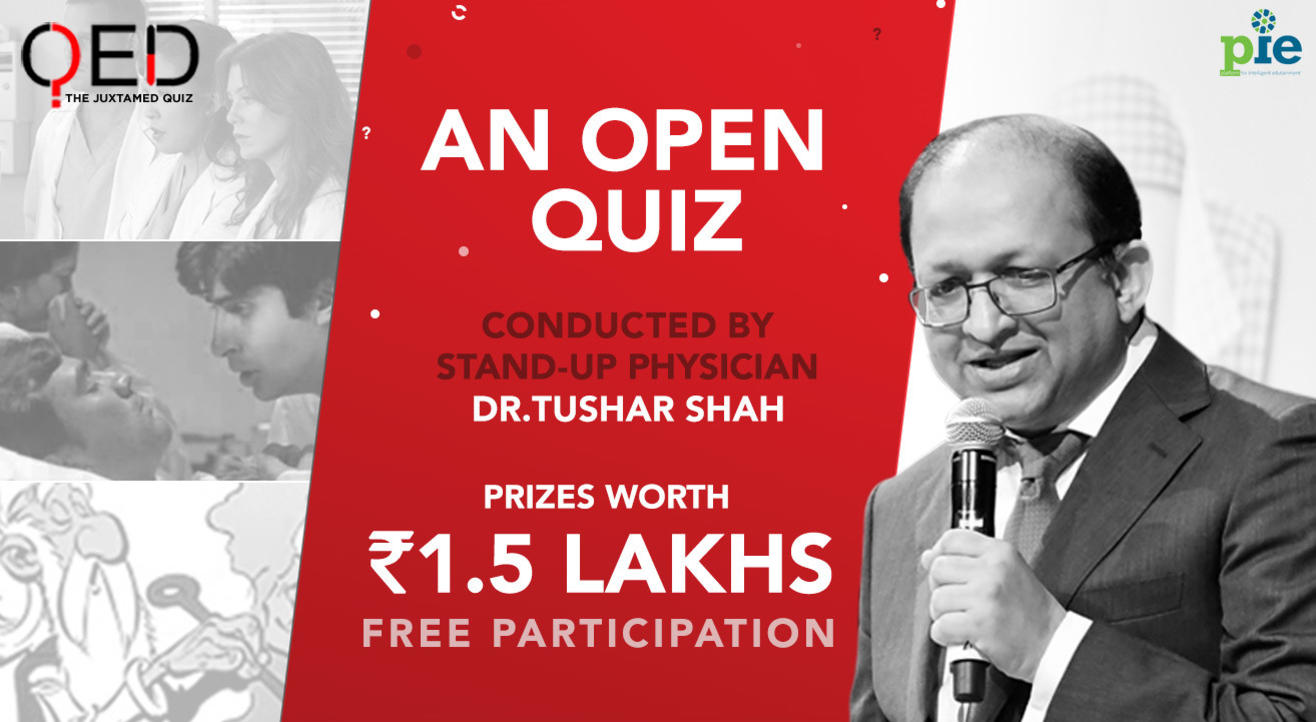 Play
QED 2020
St. Andrew's Auditorium, Mumbai
About
Did you know that Winston Churchill is estimated to have smoked 250,000 cigars in his lifetime?
Or that Gandhiji had an appendectomy done by the light of a lantern?
QED, India's first juxtamed quiz, is back! Juxtamed here means general knowledge juxtaposed with medicine. And this time there's a twist – non-medical quizzers are invited to participate too!
QED 2020 – a quiz that celebrates lateral thinking and medical trivia juxtaposed with entertainment, pop culture, art, politics, history, travel and more – is a labour of love hosted by consulting physician and humourist Dr. Tushar Shah. Previous editions have been described as some of the most entertaining live quizzing events held in the country.
Medics and non-medics will register and participate in the Qualifier Round in teams of two. Teams must be comprised of either two medics or two non-medics - not one each.
'Medics' include doctors, medical students, dentists, physiotherapists, occupational therapists, pharmacists, and vets. 'Non-medic' quizzers in the past have included lawyers, chartered accountants, teachers, artists, designers and numerous diverse fields!
QED 2020 will be held on two consecutive Sundays at St. Andrew's Auditorium in Bandra, Mumbai.
Time: 9 am - 1 pm
The Qualifying Round will be held on 1st March.
The Finale will be held on 8th March.
Participation is FREE.
While teams can register on 1st March at the venue, we encourage you to pre-register.
Venue
St. Andrew's Auditorium, Mumbai
St. Dominic Road, Bandra West, Mumbai
GET DIRECTIONS