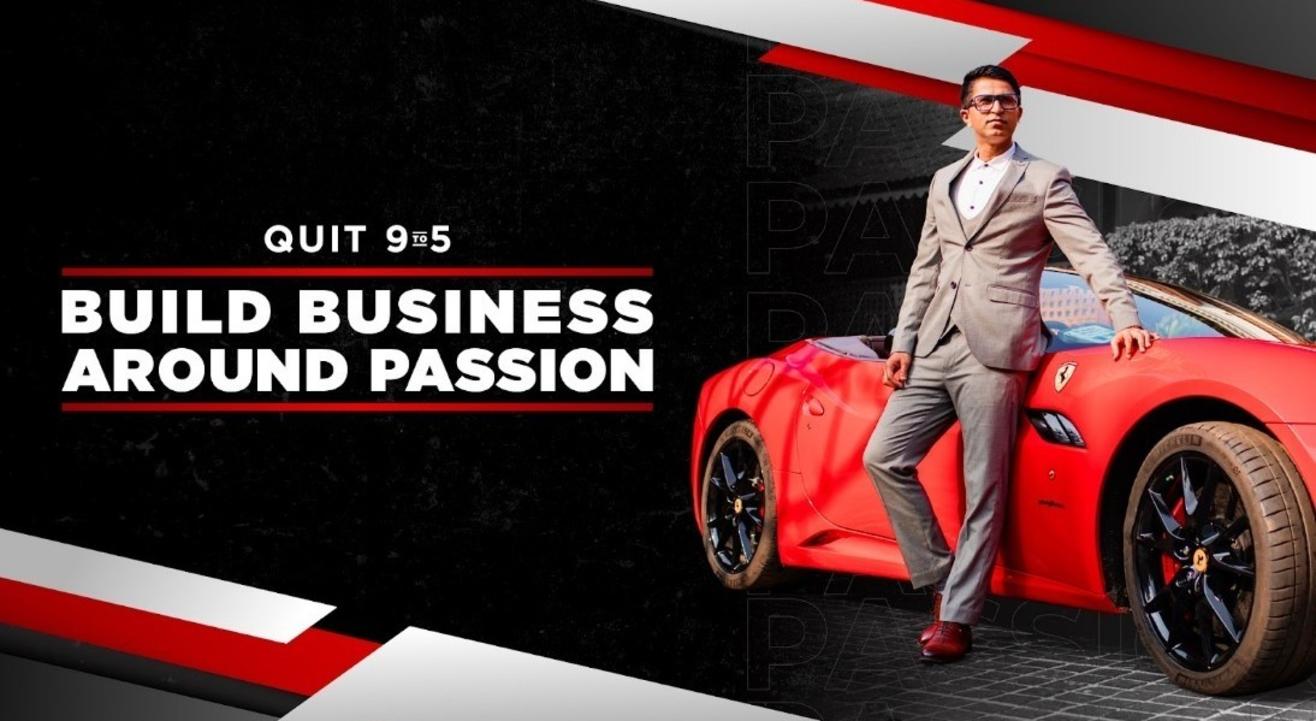 Quit 9-5 Build Business Around Passion
Event Guide
Digital Event
Live On Insider
Interactive show
Be a part of the show
Invite your friends
and enjoy a shared experience
Quit 9-5 Build Business Around Passion
Event Guide
Digital Event
Live On Insider
Interactive show
Be a part of the show
Invite your friends
and enjoy a shared experience
Event Guide
Digital Event
Live On Insider
Interactive show
Be a part of the show
Invite your friends
and enjoy a shared experience
Building a Profitable Business is Not easy.
Especially If you have no Prior Experience 🤦‍♂️
You need to get many things right like
✅ Defining Target Market
✅ Creating the Right Offer
✅ Right Funnel Strategy
✅ Branding
✅ Marketing
✅ Sales System
✅ Closing
✅ Managing a Team, Etc…
And things get really tough when you are in a job and thinking of starting a business on the side.
How will you manage the time?
Which business should you start?
How much money should You invest?
Where should you put your money?
Many questions start popping into your head, and you will feel overwhelmed, anxious, and stuck.
So what Should You do? 🧐
Should you just give up on your dream to become an entrepreneur? 🥶
A BIG NO!
You need a Mentor. Period.
You need someone who can show you the right path.
You need someone who can show you How to build a business around passion.
This is exactly what I have been teaching my Mentees for the last 5 years, and more than 15000+ employees have successfully figured out their passion and have started building businesses around that while staying in their job.
I have created a step-by-step roadmap for you to build a Business around Passion while staying in your job & Take back Control of your Time & Money, and become independent.
I am conducting a 3 hours Webinar to show you and explain the roadmap.
Quit 9-5 Build Business Around Passion
Event Guide
Digital Event
Live On Insider
Interactive show
Be a part of the show
Invite your friends
and enjoy a shared experience