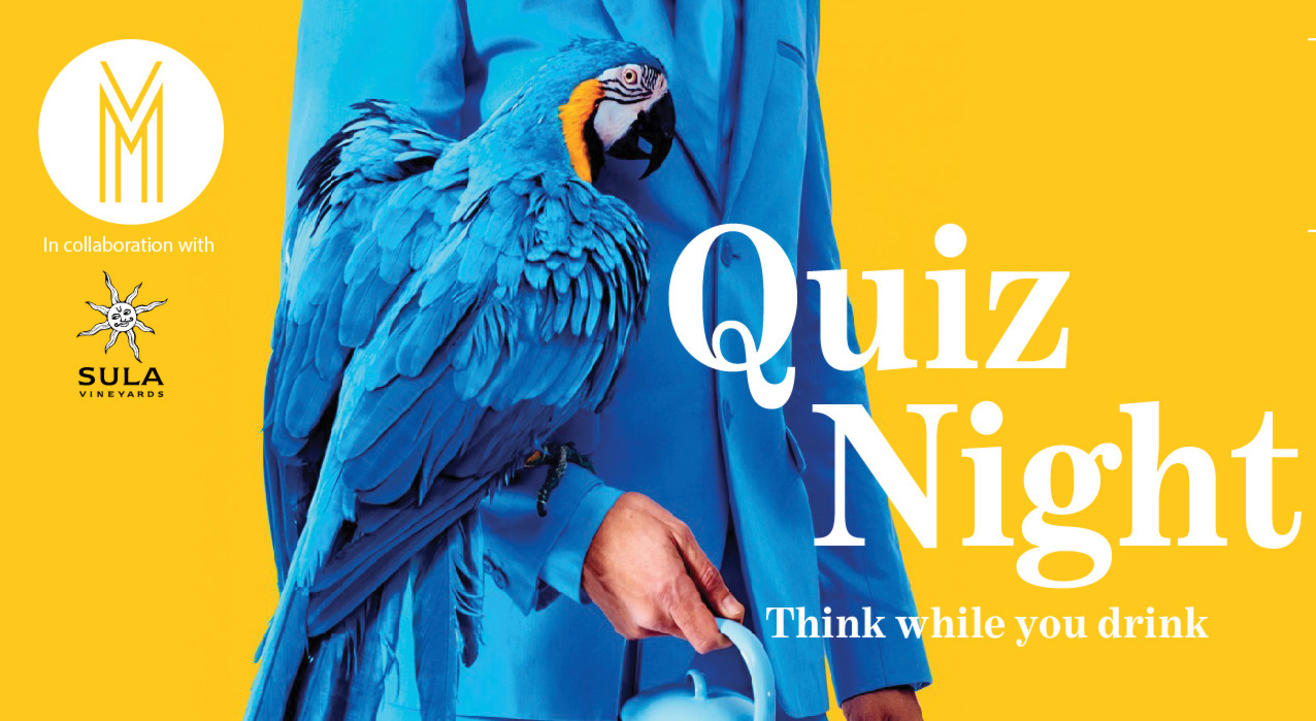 Parties
Quiz Night in collaboration with Sula Vineyards
About
Calling all you Quiz night superstars and your posse of brainiacs! With a whopper 5-rounder quiz, in collaboration with Sula Vineyards, we bring you Quiz Night with a classy twist *ta-daaaaa!*
With each round packing in 10 questions with multi-media clues, all YOU have to do is:
1) Form your dreamteam of 4 quizards (that's quiz + wizards put together - classy people have their own language) You can do this on the night of or wisely assemble your team in advance.
2) Put on your finest garb 'cuz we've got classy prizes for the classiest outfits.
3) And, startle us with your brilliance!
Even the best in the world need a lil' practice, so here are the topics you'll be tested on:
Round 1: Pop-culture
Round 2: Geography
Round 3: Wine
Round 4: Entrepreneurship
Round 5: Bombay
With Sula Vineyards making sure your cup always runneth over with wine and a menu from Savor Experiences that will help bolster those stomachs, we've got class up the wazoo. So let the thinkdrinkery begin!
Get your tickets now:
When: 25th July, 2019 - 7 PM Onwards
Where: The Library, Ministry of New
Price: For active Ministry of New members* this event is free.
Non-Members: INR 500/- including taxes
(Minimum age for this event is 25 years)
Venue
Library, Ministry of New
192, Kitab Mahal, 3rd Floor, Dadabhai Naoroji Road, Azad Maidan, Fort, Azad Maidan, Fort, Mumbai, Maharashtra 400001