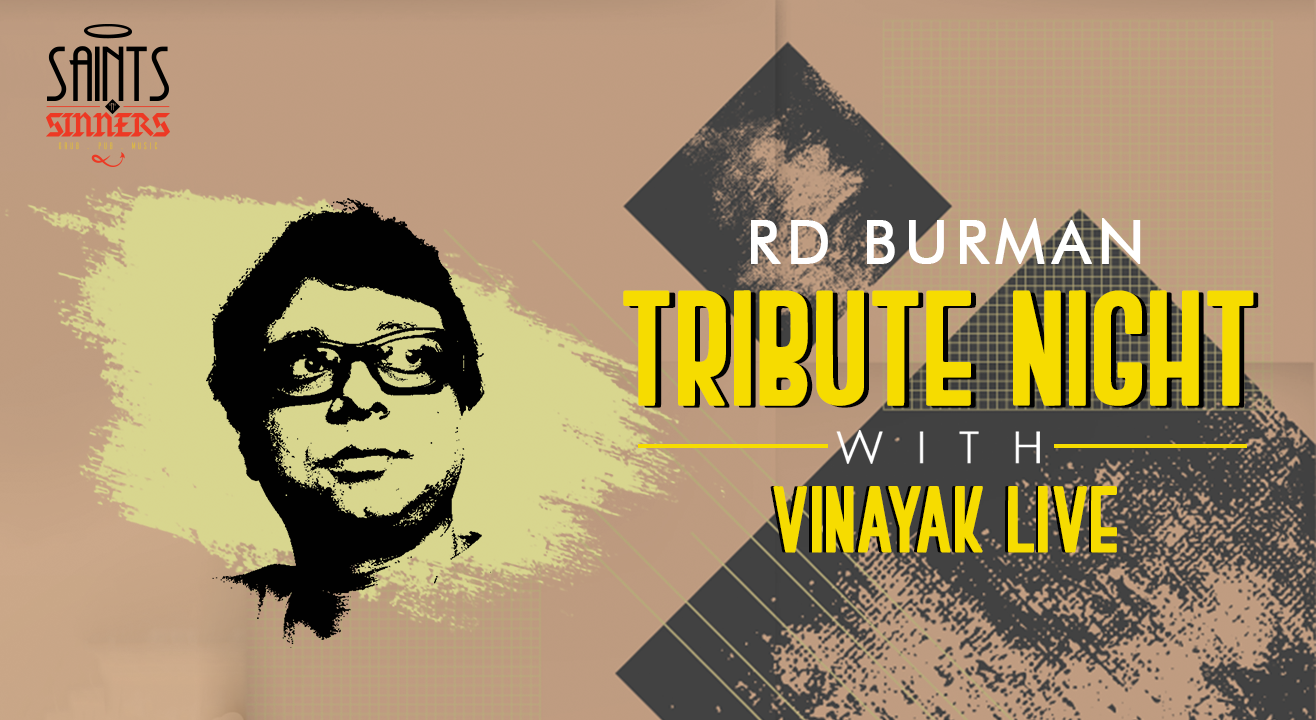 Music
R D Burman Tribute Night- LIVE- on the eve of The Legends Bday
Saints N Sinners, Gurugram
About
We are celebrating the Bday of the eternal RD Burman, one of the most renowned musicians of Indian cinema. From groovy numbers to soulful rhythms, his music is evergreen. Join Vinayak Gupta as he pays tribute to the legend and get lost in the lanes of Golden Era of Indian music.
Vocalist, composer, keyboard player Vinayak Gupta has a versatile musical background, which comes from his Indian classical roots.
Born in a musical home being the son of noted classical singer Vinita Gupta of the Rampur Sadarang tradition, Vinayak grew up listening to Indian classical music from a very early age alongside pursuing his passion for western music on the keyboard, an instrument he started playing at age four.
Venue
Saints N Sinners, Gurugram
GF-21 Global Foyer, Golf Course Road Sector 43, Sector 43, Gurugram, Haryana 122002