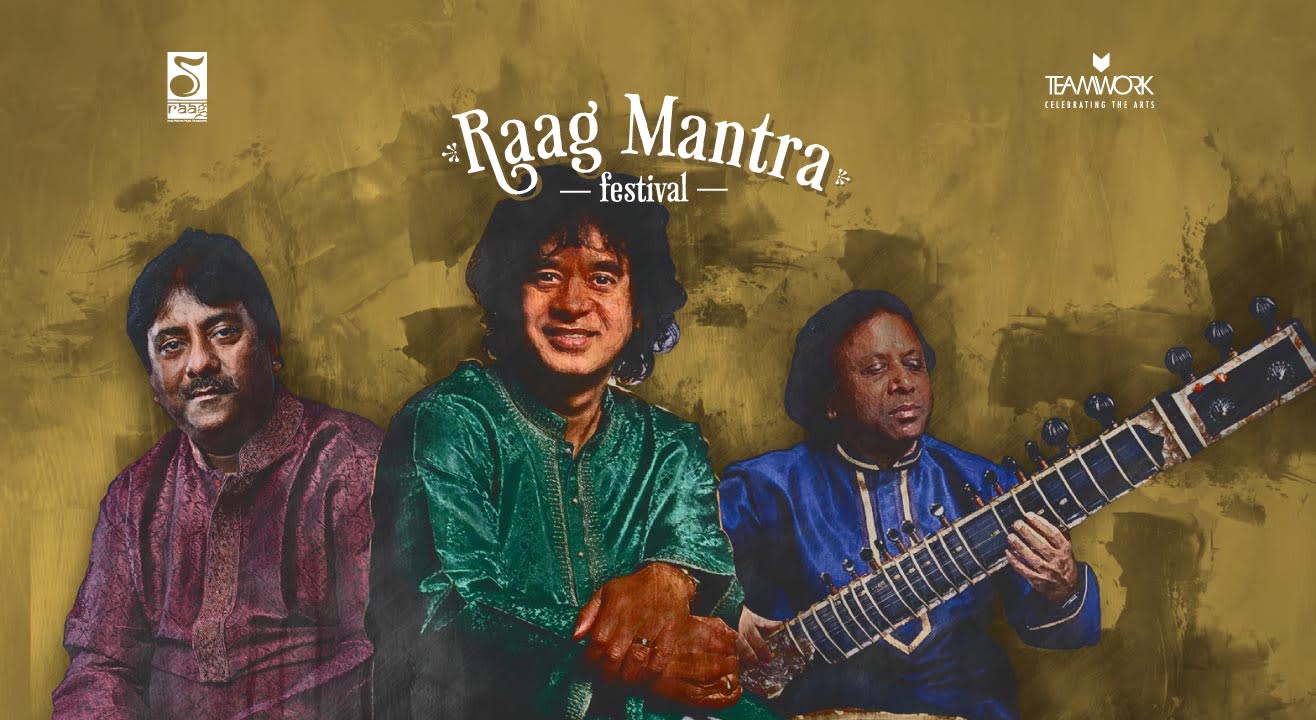 Music
About
Get a free Paytm movie voucher worth Rs 200 on purchase of 2 or more tickets (T&C apply)
The Raag Mantra Music Festival - Meet The Maestros seeks to bring the best of Indian classical music to iconic heritage venues across India.
Indian classical music is timeless, ethereal and steeped in history and legend. It is the embodiment of India's cultural legacy and takes one back to durbar evenings in Mughal courts when musicians would serenade royalty and the aristocracy. The Raag Mantra Music Festival seeks to recreate the magic of those evenings by bringing stellar Indian classical musicians to venues synonymous with India's heritage.
In 2018, the Raag Mantra Music Festival brings the biggest names in Hindustani classical music together for the performance of a lifetime. On the 9th of December, under Delhi's architectural landmark - the Qutb Minar, Ustad Zakir Hussain, Ustad Rashid Khan and Ustad Shahid Parvez Khan will take the stage for a concert which has been twenty years in the making.
Ustad Zakir Hussain is a classical tabla virtuoso who plays with uncanny intuition and masterful improvisational dexterity, rooted in formidable knowledge and study. He was a part of Shakti, which he founded with John McLaughlin and L. Shankar; The Diga Rhythm Band, Planet Drum with Mickey Hart, amongst many others. He is a Padma Shri, Padma Bhushan and Sangeet Natak Akademi awardee.

Ustad Shahid Parvez Khan is a classical sitar player and member of the illustrious Etawah gharana. He also claims roots in the Imdadkhani gharana which is credited with the development of the surbahar as well as structural changes to the sitar itself. He is Padma Shri and Sangeet Natak Akademi awardee.

Ustad Rashid Khan is an Hindustani classical vocalist who practices the Rampur-Sahaswan gayaki, which is closely related to the Gwalior gharana. He has recorded film scores, performed on several albums and has worked with A.R. Rahman and Shankar Ehsan Loy. He is a Padma Shri and Sangeet Natak Akademi awardee.
About Raag Mantra Music Foundation
The Raag Mantra Music Foundation is a registered non-profit organization dedicated to spreading the musical and cultural heritage of India, at domestic and international venues. RMMF aims to celebrate Indian music through instrumental and vocal recitals and concerts, and hopes to make today's youth appreciate and take an interest in Indian classical music.
For over 25 years, Teamwork Arts has taken India to the world and brought the world to India. Teamwork Arts champions and celebrates the arts and cultural traditions of India, and produces over 25 highly acclaimed performing arts, visual arts, and literary festivals in more than 40 cities across the world. Teamwork Arts are the producers of the world's largest free literary gatherings, the annual Jaipur Literature Festival; the Ishara International Puppet Festival in New Delhi and the annual Mahindra Excellence in Theatre Awards (META) and Festival, to name but a few.