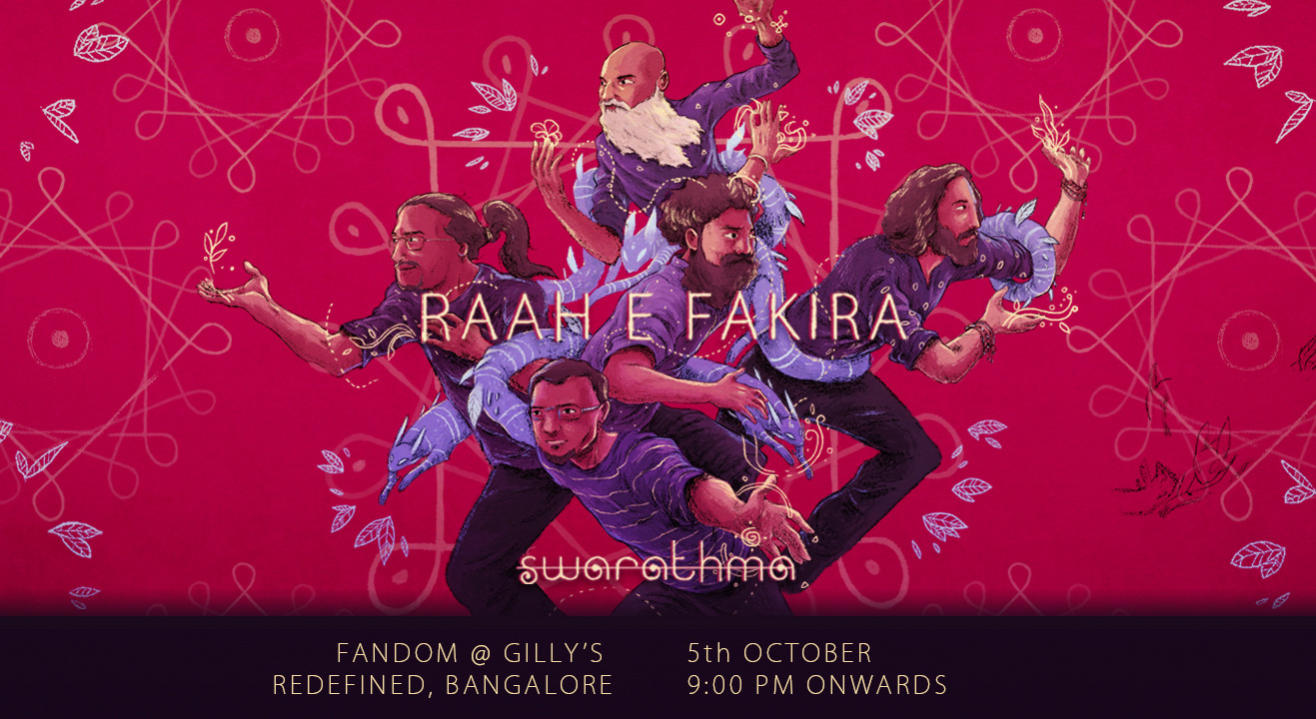 Music
Swarathma's new album: Raah e Fakira India Tour – Bangalore
Fandom at Gilly's Redefined
About
Limited time offer: Get a free Paytm movie voucher worth ₹150 on purchase of two or more tickets.
Folk rock giants Swarathma return with their third full length studio album, featuring a fresh sound that retains the earthiness.
The band will preview their brand-new music video at the gig, made for the title track Raah e Fakira.
Also, up for grabs will be the limited edition Raah e Fakira Picture Storybook, featuring graphic novel style album artwork available for purchase only at the gig.
With 9 new songs, this represents the new sound of one India's most established folk-rock acts.
Venue
Fandom at Gilly's Redefined
1st floor of Gillys redefined, # 413, 100 Feet Road, 4th Block, Koramangala, Bengaluru, Karnataka 560034