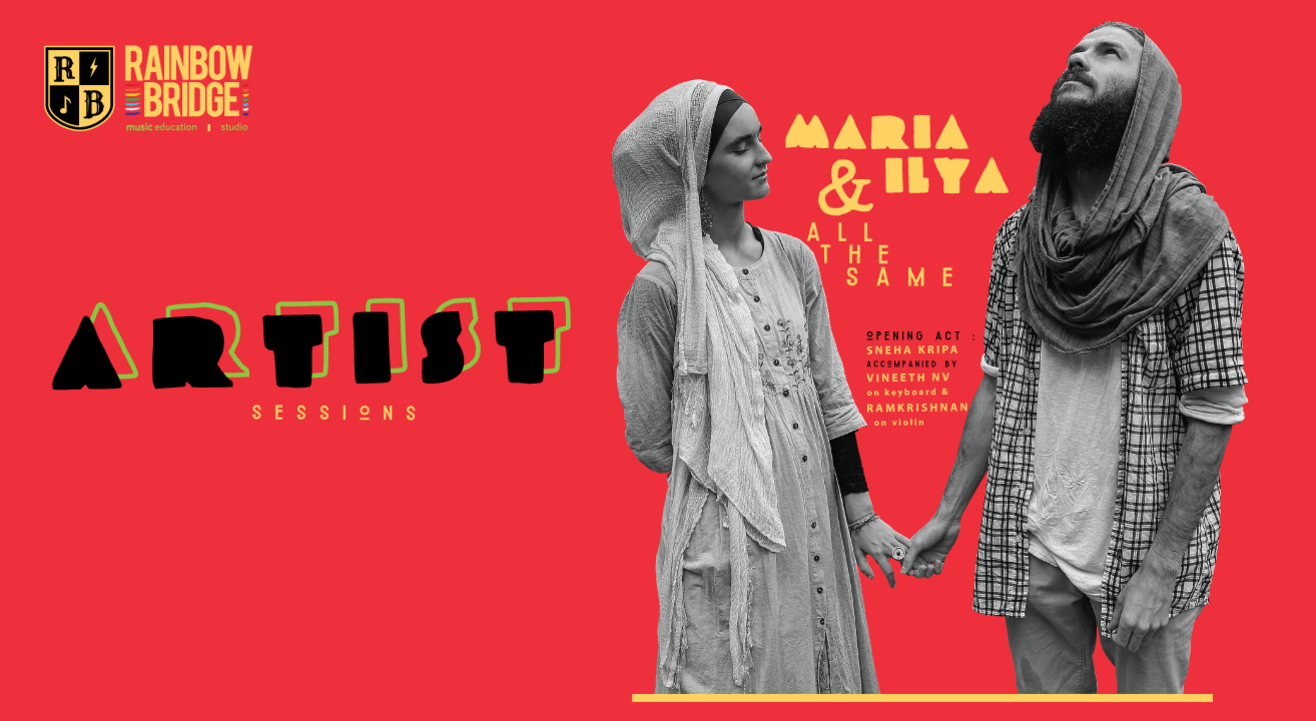 Music
Rainbow Bridge Artist Sessions
Rainbow Bridge Music School Bangalore
About
Rainbow Bridge Artist Sessions is a bimonthly (once every two months) event conducted by Rainbow Bridge (www.rainbowbridge.co), a music school and studio founded by Sanjeev Thomas and set up in Bangalore in 2015. These sessions are an absolute musical treat featuring unique and talented artists performing unplugged versions of their originals.
At previous editions, we have had incredibly talented singer-songwriters, including, Vasu Dixit, L'nee Golay, Michael Antony Dias, and Aanchal Bordoloi, fill the cosy confines of Rainbow Bridge with their soulful music and charm.
As the year draws to a close, we have a special performance to finish the year on a musical note. Maria and Ilya have come all the way from Ukraine to showcase their two-piece band, All The Same. In their latest project together, jazz artist Maria, collaborates with rock guitarist Ilya, to combine their mutual love for acoustic folk rock, classical pop, and Jewish and Persian folk music.
Come join us at Rainbow Bridge and experience international music, culture, and entertainment!
Venue
Rainbow Bridge Music School Bangalore
140, Gangadhar Chetty Rd, Yellappa Chetty Layout, Halasuru, Bengaluru, Karnataka 560008