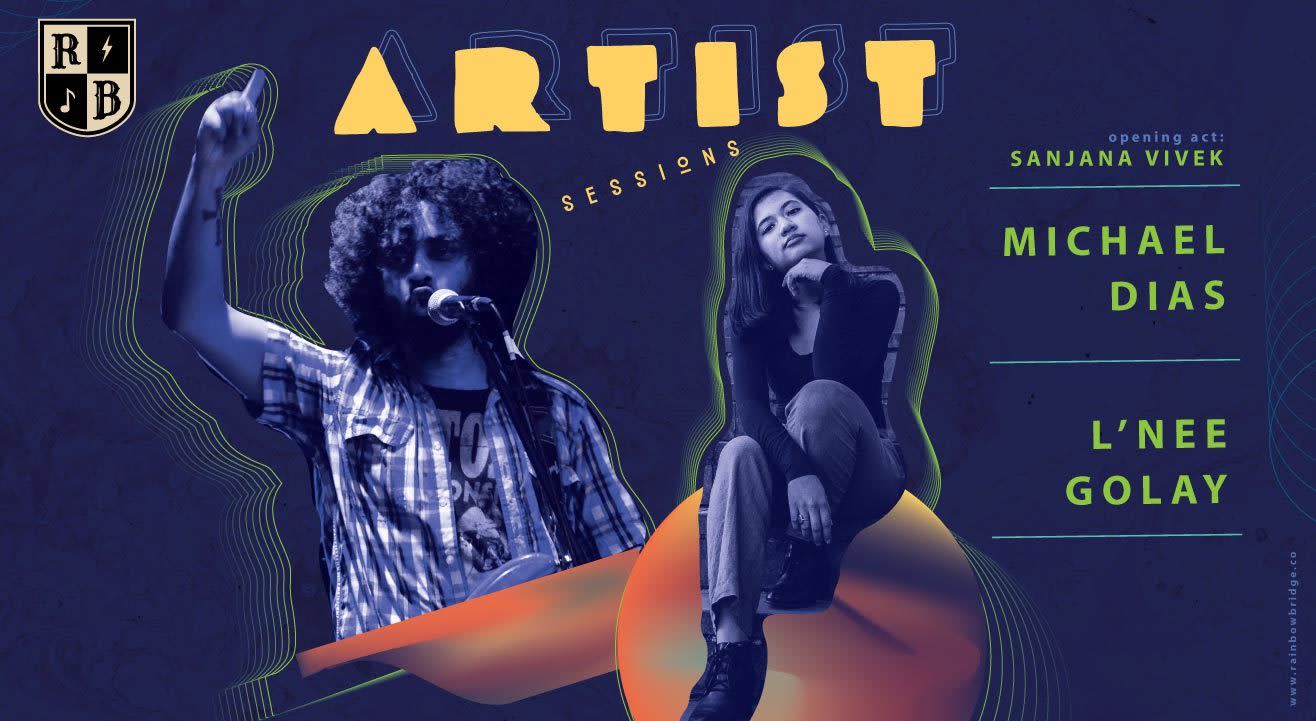 Music
Rainbow Bridge Artist Sessions
Rainbow Bridge Music School Bangalore
About
Rainbow Bridge Artist Sessions is a bimonthly (once every two months) event conducted by Rainbow Bridge (www.rainbowbridge.co), a music school and studio founded by Sanjeev Thomas and set up in Bangalore in 2015. These sessions will be an absolute musical treat featuring unique and talented artists performing unplugged versions of their originals.
At the first edition of Artist Sessions, we had two singer-songwriters, Aanchal Bordoloi and Gabriel Daniel, enchant the audience. The second edition will feature Michael Dias, the infamous frontman of MAD Orange Fireworks, along with soul/pop singer-songwriter, L'nee Golay.
Michael Dias
Michael Dias is the guitarist, singer-songwriter, and lead singer of the very popular MAD Orange Fireworks. Since 2003, he has performed with his own band and has also collaborated with other bands and artists including Thermal and a Quarter, Parvaaz, Ananth Menon, and Abhi Tambe. With over 50 original songs in his bag, sessions recordings, and numerous performances across India, Michael has grown to become one of Bangalore's finest musicians.
L'nee Golay
Originally from Kathmandu, L'nee Golay is an up and coming artist who very recently released her debut single, "Options" which was featured in five major playlists on Apple Music. Inspired by Taylor Swift, L'nee has aspired to make music and write songs that people can dance, sing, and cry to, and combines soul, pop, and her own magical songwriting skills to create a unique sound.
Venue
Rainbow Bridge Music School Bangalore
140, Gangadhar Chetty Rd, Yellappa Chetty Layout, Halasuru, Bengaluru, Karnataka 560008