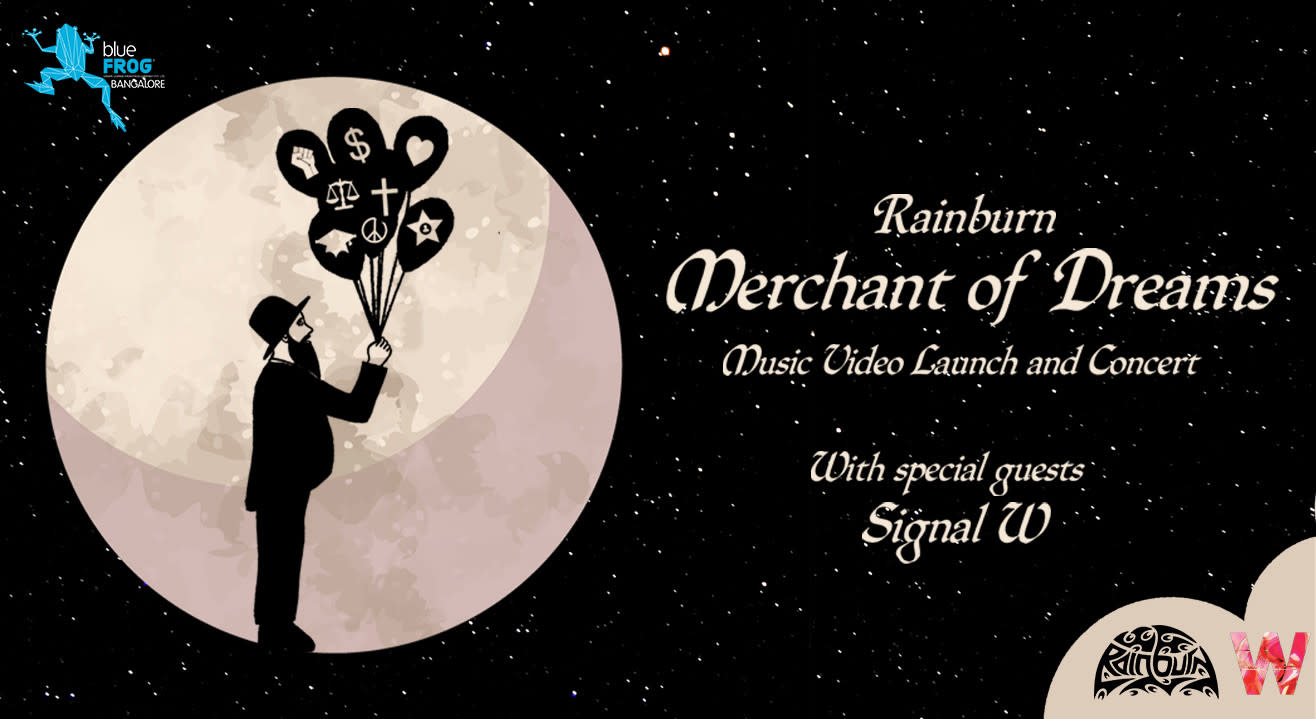 Music
Rainburn Merchant of Dreams Video Launch Gig + Signal W
About
Fans of progressive rock, listen up! Here's an evening featuring two local bands for you to revel in - Rainburn and Signal W promise you a delightful gig at blueFROG.
Rainburn, a progressive rock band, are releasing their first-ever music video for 'Merchant of Dreams', a song from their upcoming album at this event. The other band performing for this night is Signal W, an electro space rock band. Both these bands will perform their old and new songs and are sure to mesmerize you with their music!
Every pass purchased on this platform comes with a complimentary CD of the band's first album Canvas of Silence.
Check out Rainburn's work here!
Signal W is an upcoming electro space rock band from Bengaluru. The band was created as the offshoot of an idea to create a space where artists could collaborate and make new material. The members happened to create collaborative music in the process, which had distinct elements of electronica that coupled well with rock to bring out a sound unique to Signal W's music.
blueFrog Bengaluru is a nightclub and popular party spot. They host corporate seminars, product and music launches, charity fundraisers, and birthday, anniversary and wedding celebrations.
Venue
blueFROG, Bangalore
3 Church St, Opp Kristy Cream, Next to Matteo Coffee Shop, Bangalore, Karnataka 560001