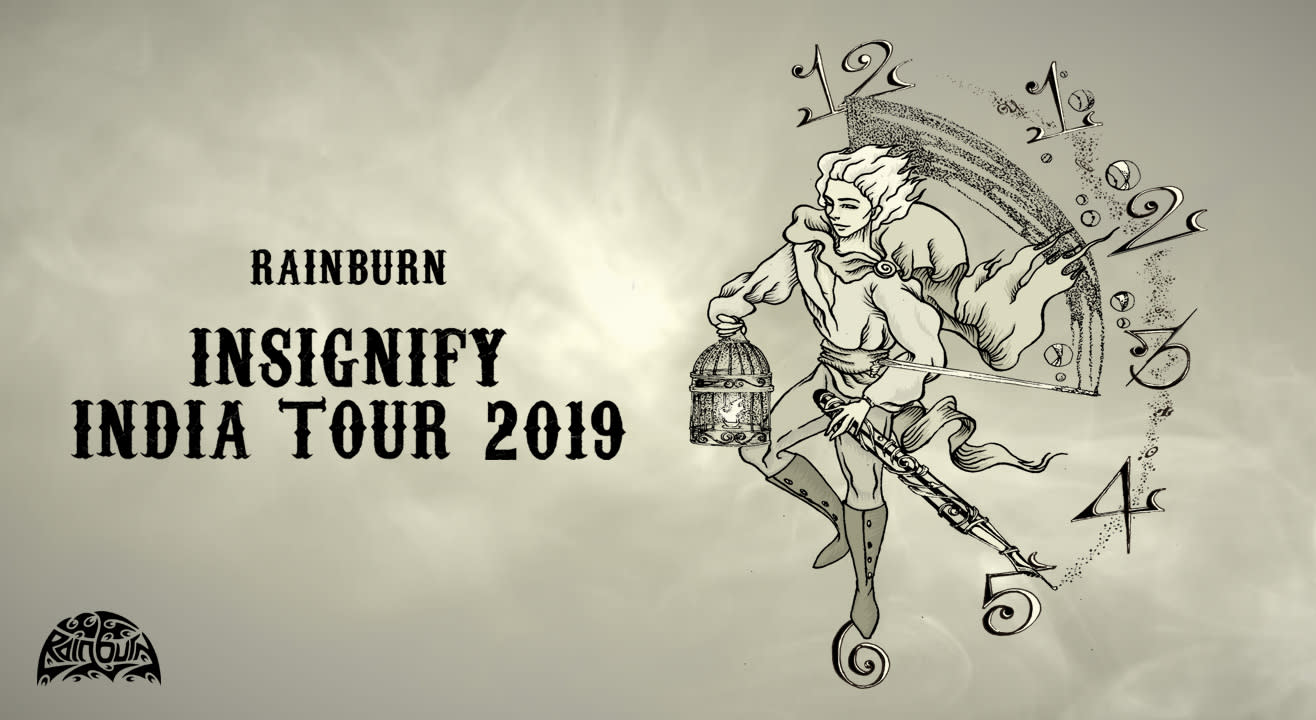 Music
Catch Rainburn on Their Insignify Tour!
Follow a musician's search for purpose as guitar riffs flow like a summer breeze.

Prog rockers Rainburn are touring India armed with songs from their debut album, Insignify! Join the band as they explore the meaninglessness of life with eloquent vocal harmonies and beautifully woven guitar solos. With honest and weighty lyrics accompanied by both dark and light tones, you'll get taken through the angst and clarity a musician experiences. If you've been wanting to listen to a prog album that's real in its quest for identity, feel the wait no more.





P.S. Mumbaikars, you're in for a special treat. Not only do you get to see the band play in the city after two and a half years, the gig is free entry too!


About Rainburn

Sounds like: Dream Theater, IQ, Porcupine Tree (with Indian classical influences!)

Rainburn is a ­progressive rock group based in Bangalore, India. Founded in the fall of 2011, the band has performed in several cities across the country and received acclaim for the originality of its music, its instrumental and vocal abilities and engaging stage act. Rainburn's music fuses progressive rock trademarks such as unusual metres and adventurous song structures with subtle influences from its Indian heritage, in a distinctly song-oriented fashion. The band's debut EP, Canvas of Silence, was picked by Classic Rock Magazine as one of the Top 5 Prog Albums of 2015. Rainburn's full-length debut, Insignify, was released in November 2018 and has garnered immense critical acclaim, both in India and overseas, including being picked by Rolling Stone as one of the Top 10 Indian Albums of 2018, being a featured album on Apple Music and landing the band an upcoming feature article in Prog Magazine.
Subscribe to receive our newsletter!
Find the best experiences happening out there in your city or enjoy handpicked content while sitting comfortably at home. Insider is your go-to place to figure out what to do today!