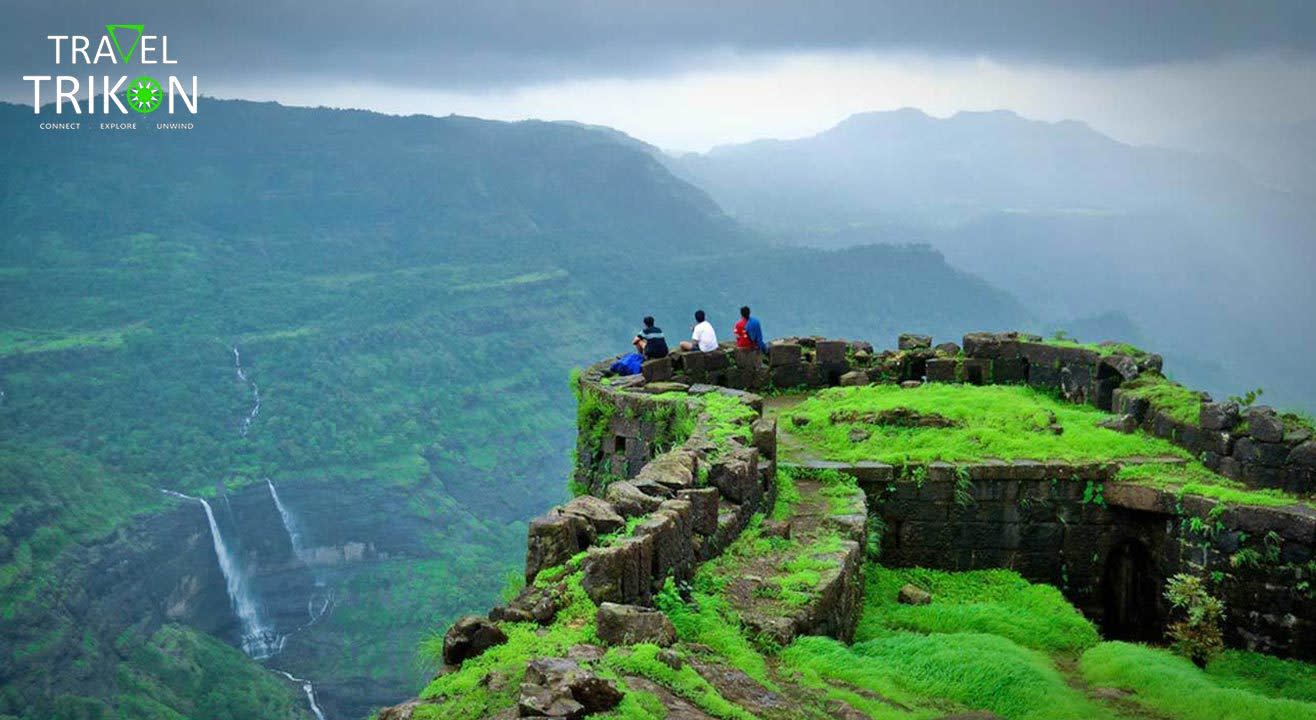 Trek
About
Rajmachi Fort is a popular destination for nature lovers, trekkers and for outdoor campers. In rainy season from mid-June to mid-October, this region is all the more beautiful with clouds, silvery water falls, streams, lush green forests and meadows. Local families at Udhewadi on Fort Rajmachi welcome trekkers and nature lovers. The local families provide food and camping accommodation to the tourists. The tourism has enabled the local community to give up traditional occupations like agriculture and cattle rearing.
Rajmachi can be approached via two routes,
Via Lonavala and Via Karjat.
The route from Lonavala is almost a plain walk till the base village - Udhewadi.
Though lengthy, it is a walk on the plains, approximately 15km from Lonavala. We will be taking the Lonavala route while going and descend via Karjat route , our jeep will drop us half way from where we need to trek.
The Karjat route is about 7km, but the height gain is approximately 600mt within a short distance. We will be descending via this route. Lonavala on the other hand is gradual with 15km to be covered and just 250mt of height gain.
Day 1: 24th June, Saturday Morning
09:00 am: Meet the Travel Trikon Team at Lonavala Station
09:15 am: Breakfast at Lonavala
10:00 am: Move to Fanasrai Village by Local Transport
11:00 am: Introduction Round
12:00 pm: Start Trek towards Rajmachi (12 KM / 3 Hours Trek)
01:00 pm: Lunch Break amidst the hills
03:00 pm: Reach Village and rest for sometime
05:00 pm: Start Trek for Shreevardhan Fort and enjoy Sunset view from fort
07:00 pm: Back to Village
08:00 pm: Dinner
10:00 pm: Night Walk toward the Lake
11:00 pm: Sleep

Day 2: 25th June, Sunday Morning
06:00 am: Wake-up call
06.30 am: Trek to Manaranjan Fort
09:00 am: Back to Base Village, Have Breakfast
10:00 am: Post Breakfast start descend back to Karjat Side
12:00 pm: Explore Kondane Caves and Waterfall
01:00 pm: Reach Kondane Village
01:30 pm: Lunch at Kondane Village
03:30 pm: Move Toward Karjat Station
04:30 pm: Reach Karjat Station, Start travel for Mumbai
07:00 pm: Reach Mumbai
Transportation by Local Jeep
Food: Breakfast & Dinner on Day 1, Breakfast and Lunch on Day 2
Accommodation in Rustic houses
Trikon Trekking Expertise Charges
Lunch on Day 1
Train Travel from Mumbai to Lonavala or Pune to Lonavala
Any personal expenses such as soft drinks, etc.
Anything other than above mentioned inclusions