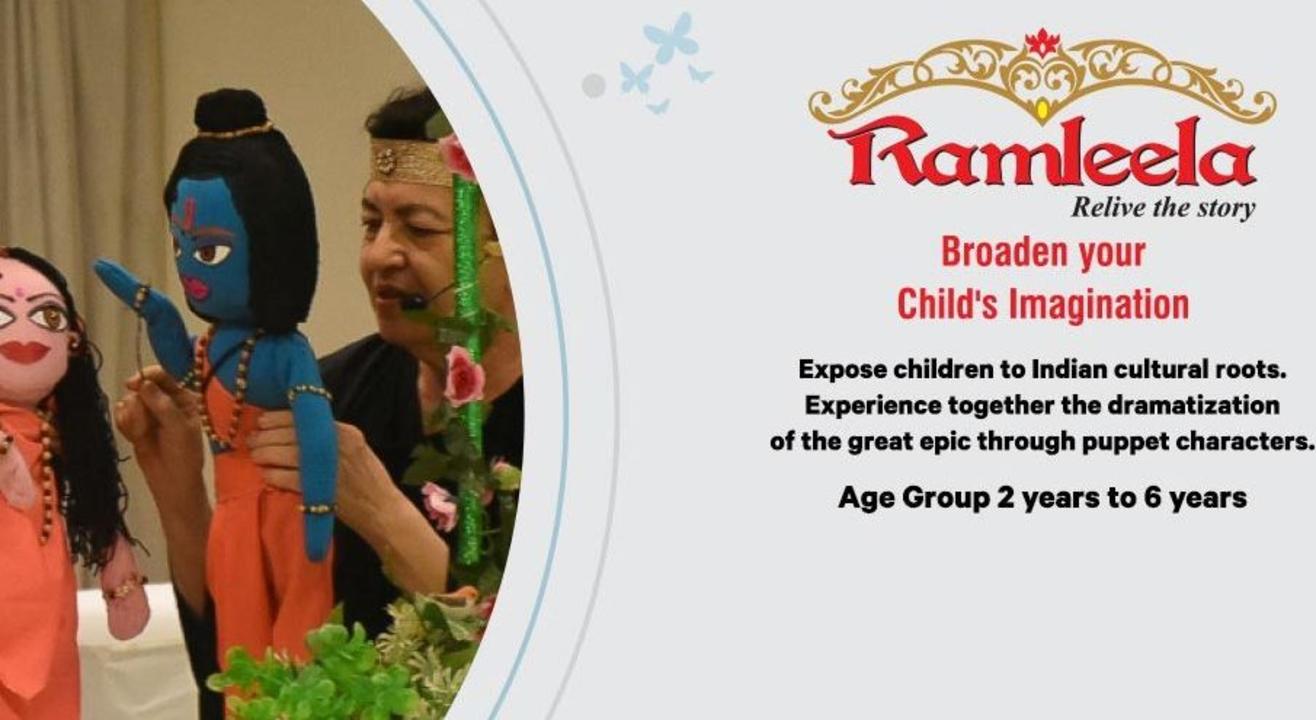 Kids Activity
Ramleela - Relive The Story
St. Andrew's Centre for Philosophy & Performing Arts (SAPP)
About
RAMLEELA – Relive the Story

For young children to experience the tradition of Ramleela festivities, Grooming Babies Global Pvt. Ltd. created this dramatized puppet re-enactment of the ancient epic Ramayana.
The story has been mindfully crafted and the narration is brought alive through handcrafted puppets, background music, interactivity and humour. The performance format draws inspiration from immersive theatre model, bringing children into the same playing space as the performers.
Keeping contemporary challenges faced by children, the narrator through the scenes sensitively open dialogue on crucial concepts of stranger-danger, promise keeping, respect and consent.
Widely popular among Mumbai children, staging over 100 shows since 2012; it was awarded the 'Maha Ramleela Saanman 2016' for being the best Ramleela of Maharashtra by ABP News.
Age Group: Children between 2 and 6 years along with parents
Venue
St. Andrew's Centre for Philosophy & Performing Arts (SAPP)
St Domnic Rd, Bandra West, Mumbai, Maharashtra 400050
GET DIRECTIONS