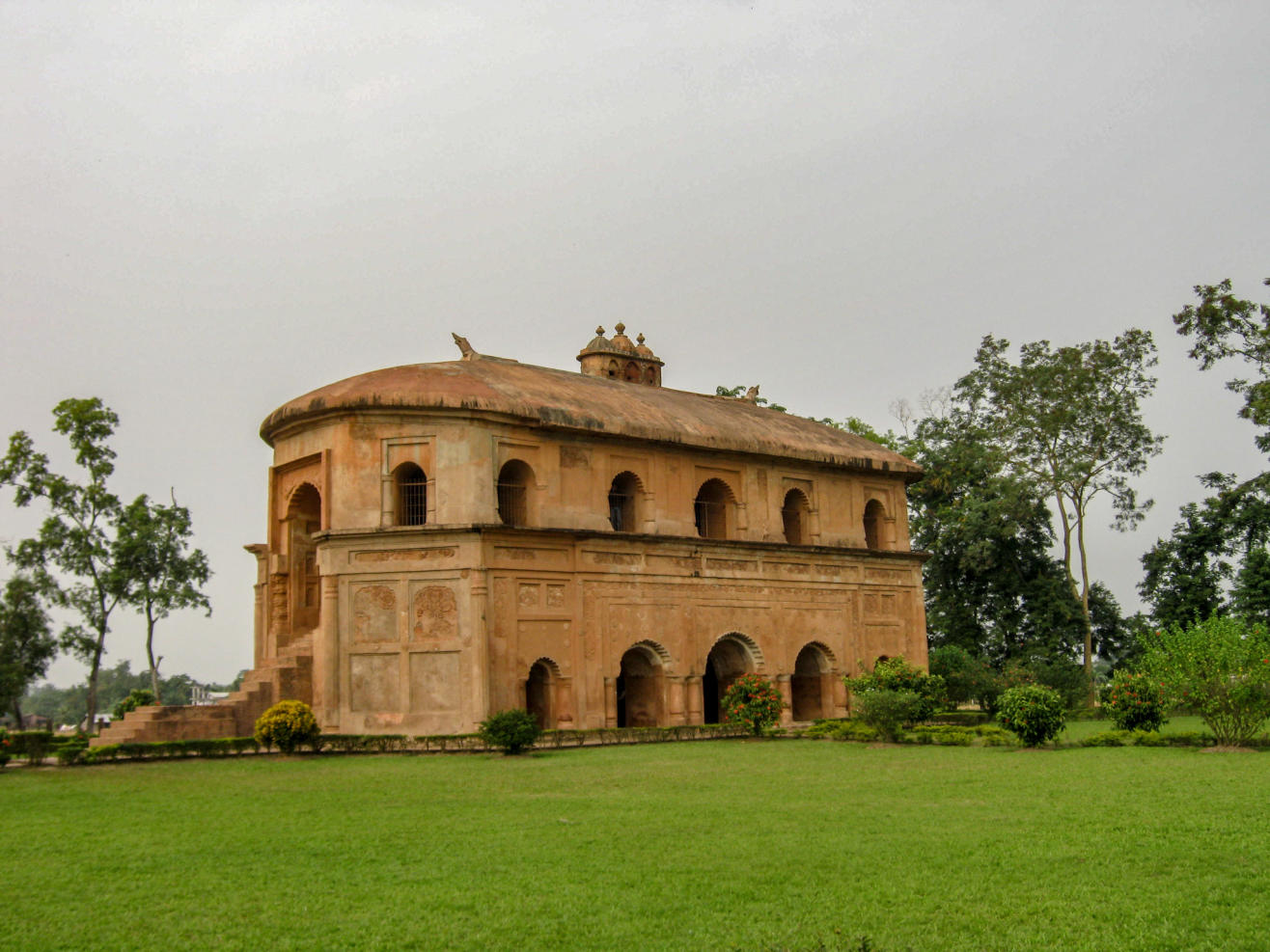 Monuments
Rang Ghar (Ranghar Pavilion), Joysagar
About
The Ranghar was constructed to watch cultural programs and games organized in the Rupahi Pathar. Islamic architecture is clearly visible in the octagonal-shaped structure supported by rows of massive columns and semi-circular arches. You'd be fascinated to know that the structure is built with mortar made from Bora Chaul – a sticky variety of rice, pulses called Maati Maah, a fish named Borali Mach, and eggs. Visit and explore this unique structure glued together with edible items!
The series of arches adorned with floral and geometrical designs.
The beautiful Rupahi Pathar currently maintained as manicured lawns.
An Ahom royal long boat with Makara endings & a trefoil arch canopy in the centre adorning the roof.
The two beautiful stone-carved crocodile structures on either side of the entrance.
To reach the Ranghar, you can take a flight to either of Jorhat Airport or the Dibrugarh Airport.
You can also take a train to the Simaluguri Railway Station and avail a taxi to the site.
The Sivasagar Bus Station is the major bus terminus close to the Ranghar.
Venue
Ranghar Ruins
Rang Ghar (Ranghar Pavilion), Joysagar, AT Rd, Dicial Dhulia Gaon, Joysagar, Sivasagar, Assam, 785697
GET DIRECTIONS