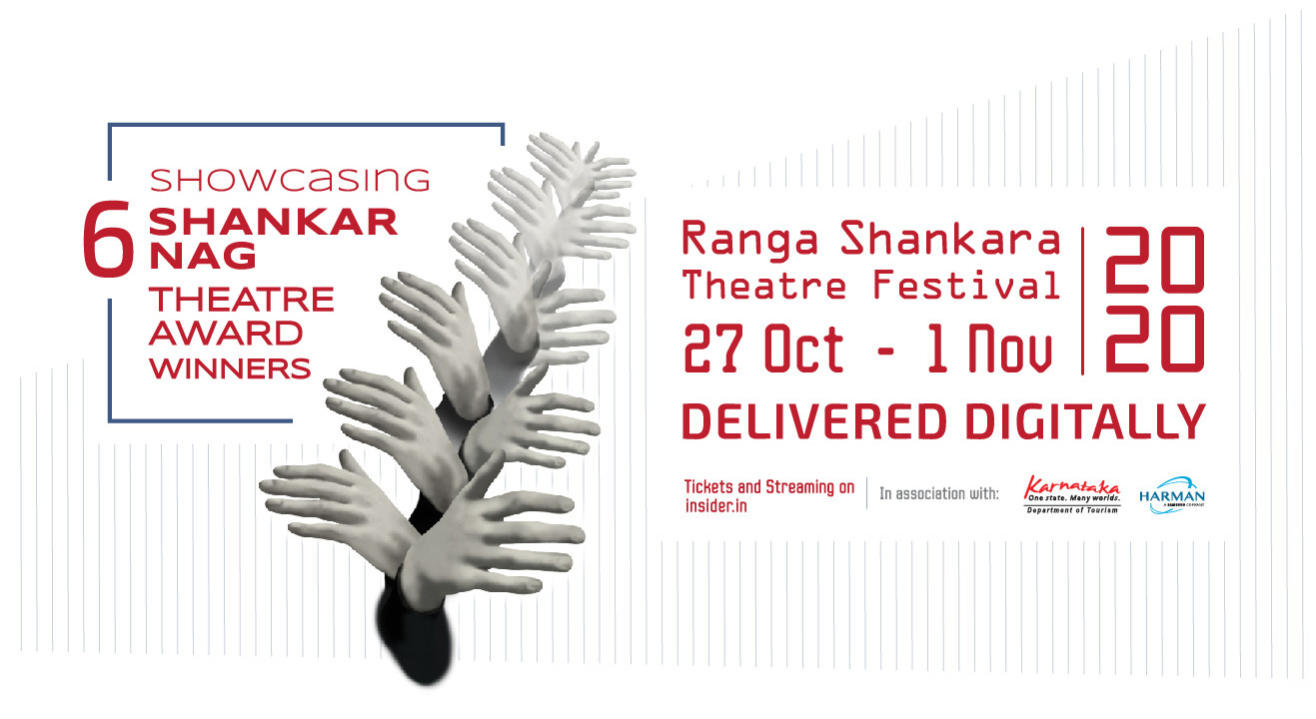 Ranga Shankara Theatre Festival 2020
The iconic Ranga Shankara Theatre Festival goes digital this year! RSTF 2020 promises to be a treat, showcasing the works of the 6 Shankar Nag Theatre Award winners. Experience theatre at its finest from the comfort of your home.
Note: Ticket bookings to this festival is now closed.
Invite your friends
and enjoy a shared experience
Note: Ticket bookings to this festival are now closed.

This year, the Ranga Shankara Theatre Festival showcases the works of the 6 Shankar Nag Theatre Award winners, while celebrating a huge first - going digital! Watch an exciting line-up of plays online, or come over to Ranga Shankara and enjoy a screening (limited tickets available at the venue), along with our signature ancillary activities.
Welcome to Theatre Alive!
Find tickets to AHA! Ranga Shankara's Festival for Children 2021!
Ranga Shankara is the definitive space for quality theatre in Bangalore. Since opening its doors in October 2004, Ranga Shankara has developed into one of the nerve centres of theatre in India, firmly believing in 'a play a day'. This has resulted in over 6000 performances by local, national, and international troupes in a range of languages in Ranga Shankara's 16 years. One of the most affordable, accessible theatres in the country (making it a favourite among amateur theatre troupes), Ranga Shankara is also known for its many festivals such as the annual Theatre Festival, AHA! Festival of Theatre for Children and Equal, all contributing to the richness of the cultural fabric of not just Bangalore, but India, too.

Subscribe to receive our newsletter!
Find the best experiences happening out there in your city or enjoy handpicked content while sitting comfortably at home. Paytm Insider is your go-to place to figure out what to do today!