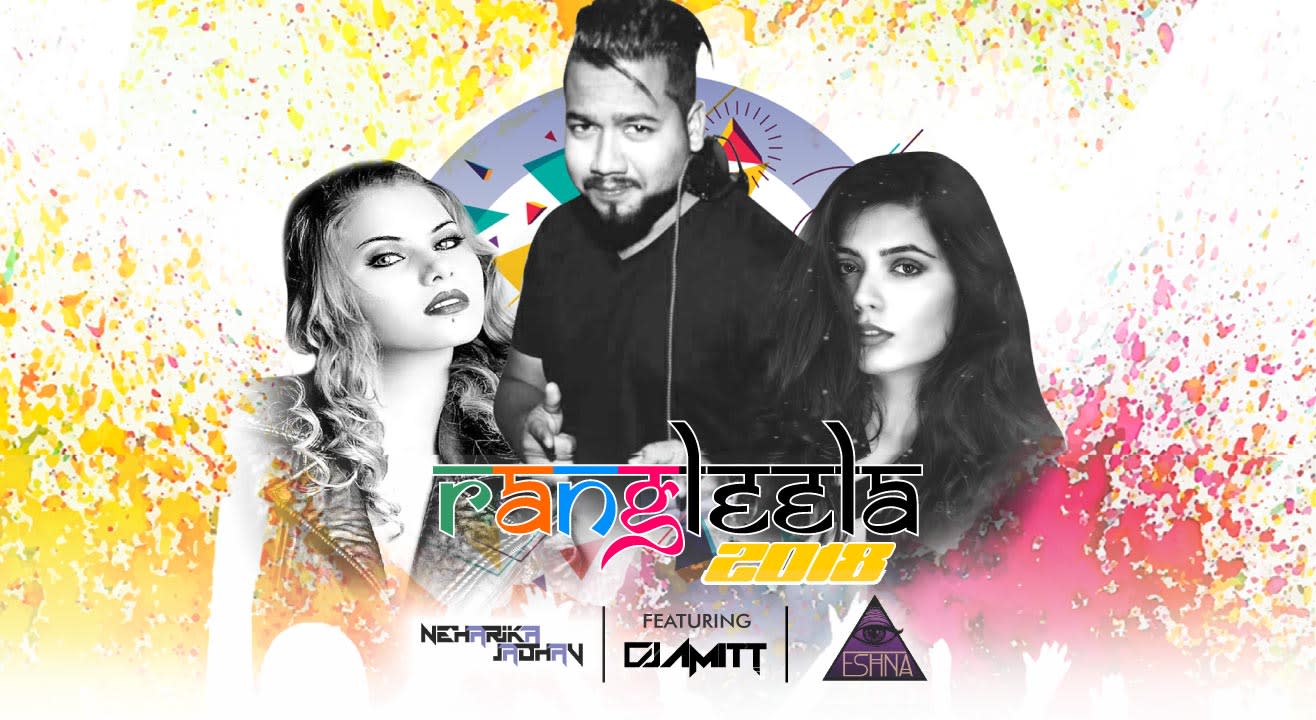 Music
Rangleela 2018
Draupada Lawns & Sant Tukaram Lawns
About
Get set for a colourful, fun and rocking Holi party!


Nothing brings out the vibrancy of India like the festival of Holi. Celebrate the Holi festival with traditional foods and drinks, including sweet, spiced milk and buttery flatbread. There's a few important snacks and drinks to enjoy during your celebration. Holi is all about colour, but its also an excuse to eat foods that awaken the senses and keep your spirits high. Holi is a spiritual event originating in India which is generally held in early spring and signifies new life, growth and new beginnings. Holi, therefore, reminds people to colour their lives with love, faith, and a generous spirit.


To further enhance the experience, the festival offers extensive fun activities and attractions such as a rain dance, imaginative drinking games, mind blowing visuals and lots of colour! Watch all the shades of happiness merge into one colour of love on this occasion, and experience the party of a lifetime!
Venue
Draupada Lawns & Sant Tukaram Lawns
147, Dange Chowk Rd, Bhatewara Nagar, Hinjawadi Village, Wakad, Pimpri-Chinchwad, Maharashtra 411057