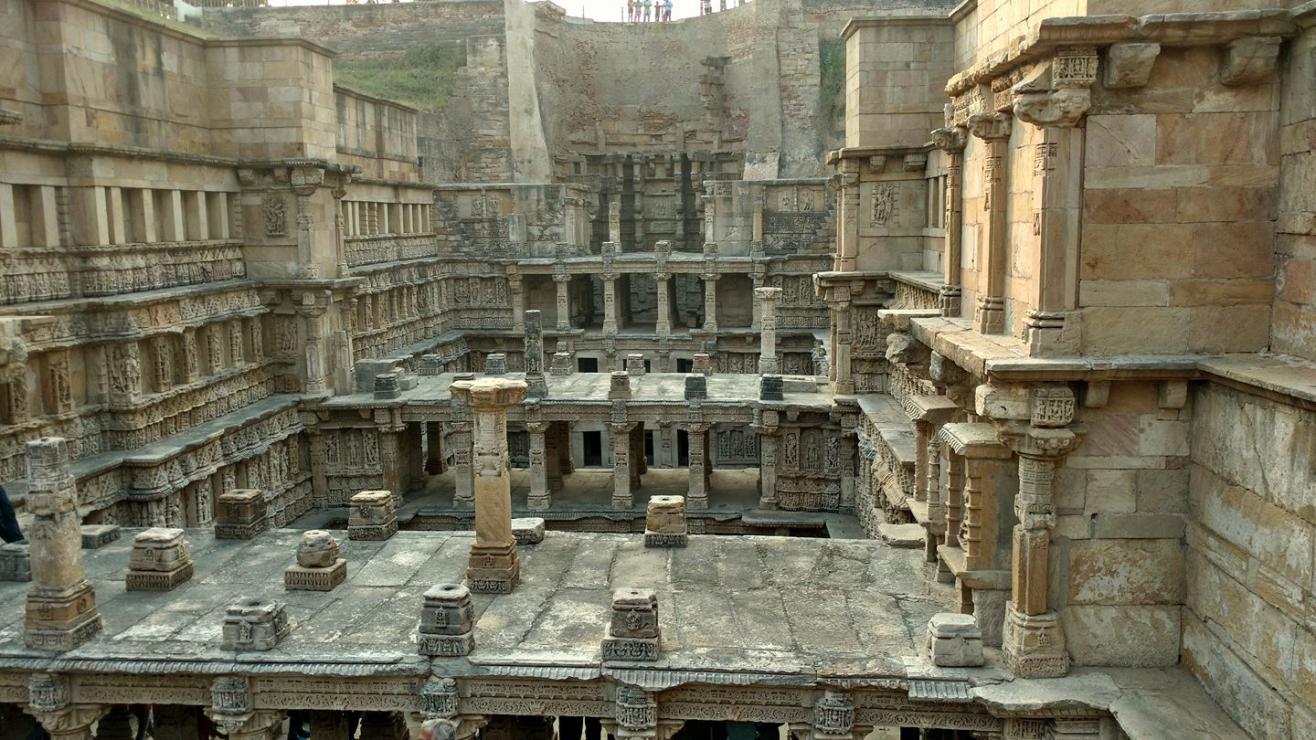 Monuments
Rani ki Vav (Ranki Vav), Patan
About
Rani Ki Vav or 'Queen's Stepwell' is a distinctive form of water storage system located in the small town of Gujarat called Patan. It is believed that the stepwell was constructed by Rani Udaymati in memory of her husband, Raja Bhimdev. Designed as an inverted temple highlighting the sanctity of water, it is divided into seven levels of stairs with sculptural panels of high artistic quality.
Sahastralinga Talav or tank of a thousand Shiva shrines.
The temples of the Jains in Patan are said to number over a hundred, among which the one dedicated to Panchasara Parshwanath is the largest.
Located in the southern part of Patan, Khan Sarovar is a water reservoir constructed using stones from ruined structures.
The Hemachandracharya Gyan Mandir containing 25,000 ancient manuscripts of Sanskrit and Prakrit.
Patola Saree-making unit.
Nearest Airport: Ahmedabad
Nearest Railway Station: Patan Railway Station
Nearest Bus station: Patan Bus Station
Venue
Rani Ki-Vav
Rani ki Vav (Ranki Vav), Patan, Mohan Nagar Society, Patan, Patan, Gujarat, 384265
GET DIRECTIONS