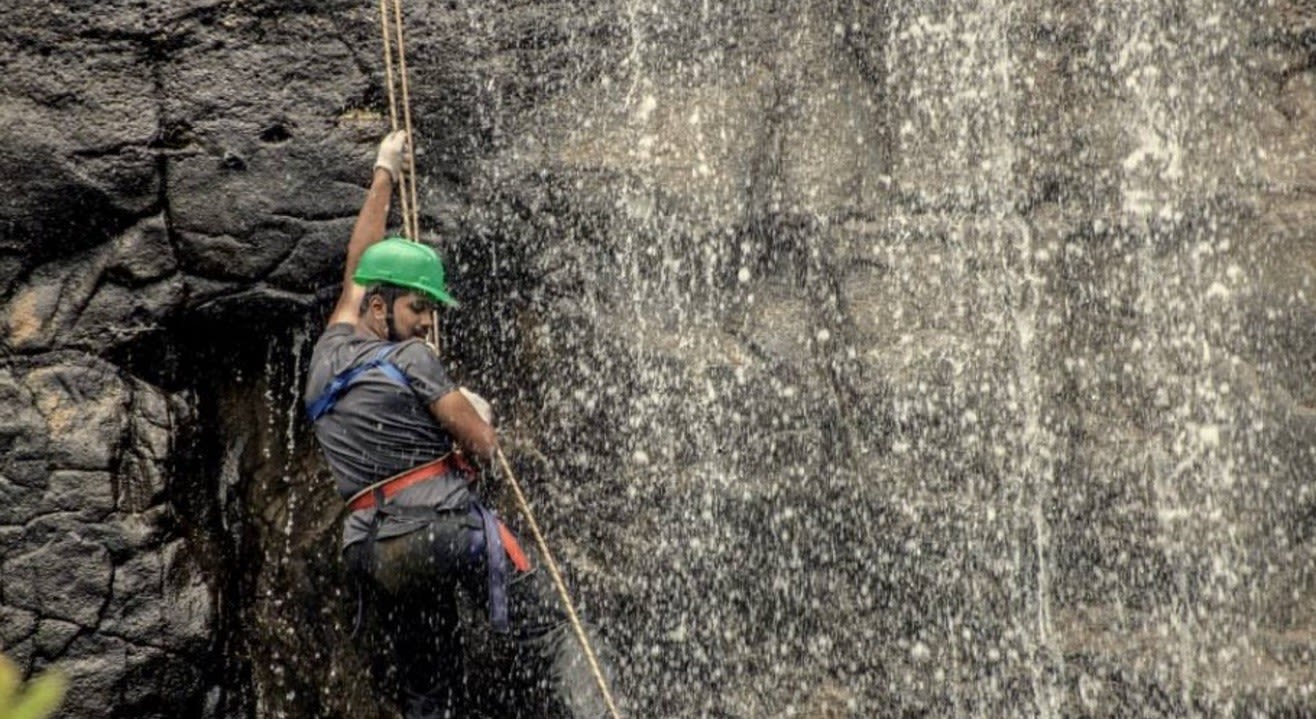 Travel
Fancy Walking Down a Waterfall? Say Hello To Rappelling
Monsoons are upon us, and that just means traveling outdoors got more awesome! One of the best things to try is the thrilling sport of waterfall rappelling. It's supremely safe, and for everyone! Here's all you need to know and a few events you can book!
Climb down a waterfall: Welcome to rappelling
At first glance, it can look terrifying. After all, it's a steep drop and you're just... Walking down it, with the full force of a waterfall on you! That's when you gain a tremendous amount of respect for simple things like ropes and carabiners.
Waterfall rappelling is one of the most thrilling things you can do in the Sahyadris. You need zero prior experience of the outdoors to try it, but it's definitely not for the faint of heart.
Rappelling is actually a technique advanced trekkers use to walk down steep rock faces. On its own, it's a thrilling activity that you won't forget in a hurry. You will be descending from the top, facing upwards, walking perpendicular to the cliff.
This is what rappelling looks like!
Here's what you need to know if you've never tried this before before:
Firstly - don't worry. You'll have a helmet and multiple ropes holding you up. The organizers have done this thousands of times before, so there's nothing to worry about!
Pick an event - there are several rappelling events by experienced trekking groups. Pick any from a curated list by Insider, below.
No need for any fancy gear - a dry-fit tee, waterproof shorts (like swimming trunks / board shorts) and waterproof sandals (or shoes you don't mind getting wet) are ideal.
What else happens - There's usually a small trek to the rappelling point involved, and you'll see small pretty streams on the way.
Be prepared to pass the time - There are usually 20-50 people per batch, so most of your time will be spent waiting for your turn / others to finish. So either take along good company, a book, music or be prepared to take a nap amidst mountain air.
Looking for something more? Here are some options.
Why, there are several other things you can do: Trekking & White Water Rafting for starters!