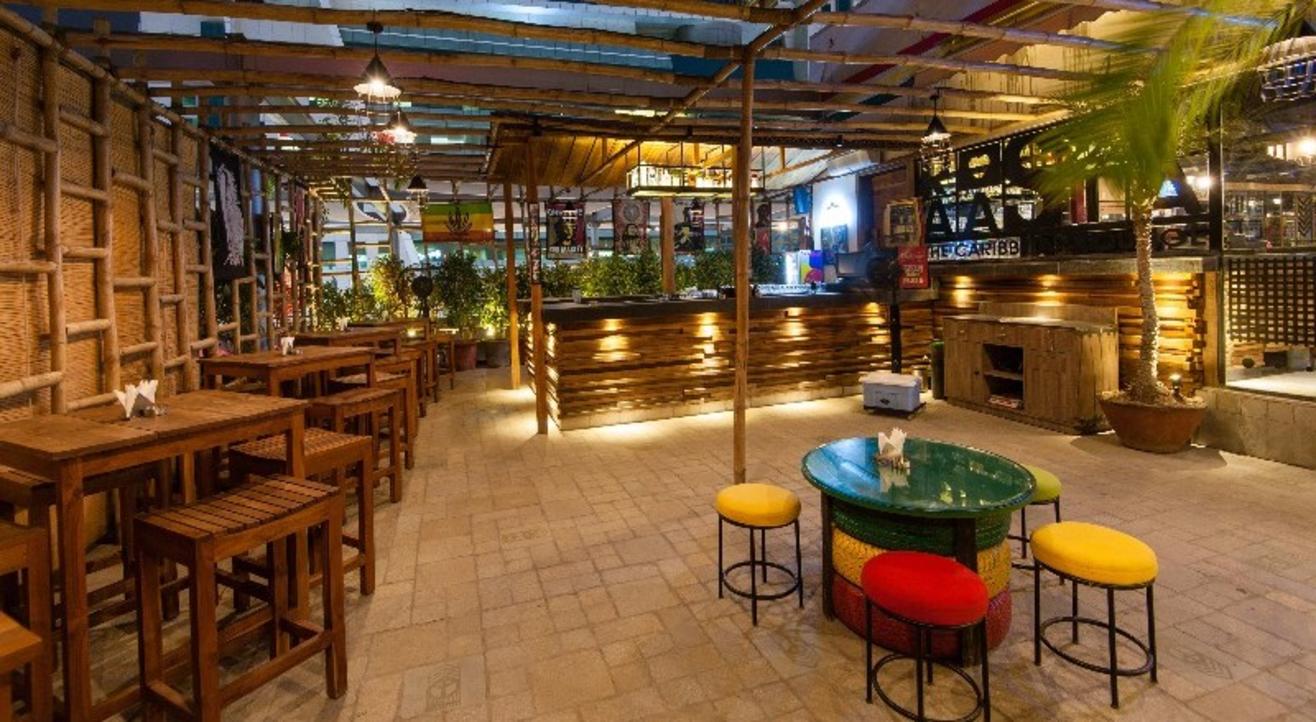 Cycling
Rasta MidNight Cycling Trip | Escape2Explore
1,000 (*inclusive of taxes)
About
Calling out all the nocturnal people and bike riders to buckle up for knitting the wishful night tales; because we are going for cycling beyond Rasta Café on the outskirts of Bangalore after midnight! Once you reached near Rasta Café at midnight, the cool atmosphere will already be persuading you to step out on the road for a longer run. We will give you a well maintained cycle and supporting staff and then, it will be you chasing the wind for another 2 hours. The mesmerizing climate, a singing road and the charismatic view of the land would make you forget who you are or were; it will most probably tell what you want to become. The path will not that challenging but do not forget to carry your bike riding wears. After the 20 kms up and down to Rasta Café, you can calm your nerves down at the corner inside a big campus of Rasta Café and have some beverages. If you like, we can arrange a few shots of Hukka for you and your friends. After the enchanting endeavour, you can head back to Bangalore with us or by yourself. Rasta Café is probably one of the best lively places of Bangalore, which is famous for its late night and early morning food & beverage services. Since the place is located at the edge of Bangalore on Mysore Road, you will surely feel the sense of freedom away from the hotchpotch of city life. Come to join us for the midnight cycling adventure and later, unwind yourself under the roof of this aesthetically brilliant and uniquely inspiring restaurant.
Itinerary
09:30PM Start Pickup from Bangalore 11:30pm (reach Rasta Café Bangalore at Mysore road) fresh up and briefing 12:00am people (who didn't opt for transportation) reaching Rasta café gate Bangalore at Mysore road 12:15am start cycling from Rasta café for around 20km stretch with the best cycle, lighting facilities and technical back ups 02:15am back to Rasta Café, relax and stay for one hour. You can use the Rasta Café facilities (Service on your own) 03:30am start for Bangalore 05:00am reach Bangalore
What's Included
With Transportation 1500 Without Tranaportation 1000 Technical support cycling Backup vehicle
What's Excluded
Water Bottle Snacks Anything not mentioned in Inclusions.
Pickup Points
Marathahalli (09:30 PM) - Kala mandir Silk Board (10:00 PM) - Central silkbord building .(towards BTM) BTM (10:15 PM) - A2B, Udupi Garden Bus stop Banashankari (10:35 PM) - Bus stop RR Nagar (11:00 PM) - Gopalan Arcade
Mode Of Transport
1 to 12 pax tempo traveller or winger ( 14 seat vehicle)
12 to 30 pax mini Bus ( 24 seat or 32 seat vehicle )
30 to 50 pax big boss ( 50 seater vehicle )
Things To Carry
Hand Gloves Energy Drink Shorts
Note
Your equipments & equipments distributed to be carried by self. Like bags, sticks, etc. As you are exploring nature, don't expect washrooms near hills. Washrooms only available at hotel, campsite & home stays are multi-sharing basis. (we reach hotel/campsite for breakfast or lunch). Don't expect electricity & luxury in the camping area.
Organiser Details
For queries about this event contact the organiser Vicky 9886421211
About Escape2Explore
Escape2Explore Adventures is not just one of Bangalore's leading adventure travel companies, it's a hub for all nature lovers, adventure enthusiasts and those who just need a little escape from the routine of life to explore outdoors. With Escape2Explore, find the much notable adventure activities near Bangalore. Choose from a wide range of exciting outdoor activities and destinations that best suit your team/group, and leave the arrangements to us.