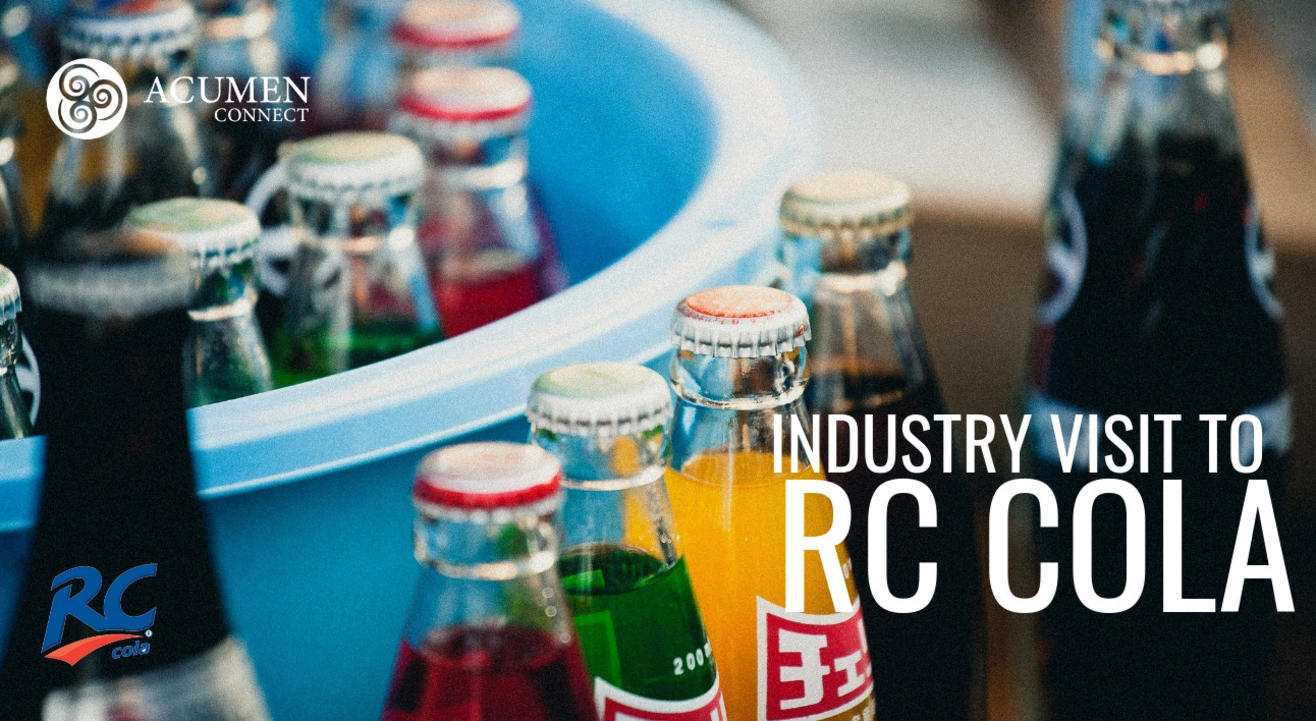 Learn
RC Cola - Industry Connect Program
About
Beverages are an essential part of our meals everyday.
Ever wondered how the paramount of beverages has been "The season's best RC Cola" on millions of tables everyday?
Here we come with an industrial visit to RC Cola Beverages Pvt.Ltd that offers varied range of drinks which are manufactured with high hygienic and quality standards.Find out how the world's drink is made and served.
RC Cola was the first soda to be sold in a aluminum can. The first diet soda ever sold was introduced by the company in 1958 and was called Diet Rite.
Features of RC Cola Industry Visit :
Understand the bottling process
Witness the stringent Quality Control measures and Total Quality Management system
Networking with like-minded students and professionals
What will you get :
Certificate
Guided Tour
Pickup & Drop
Refreshments
Industry Report
Buy a ticket & get ₹150 off. Use code: LEARNMORE150 (T&C apply)
Venue
Paradise Metro Station
Opp Fire Station, S.P Road Secunderabad, Paigah Colony, Hyderabad, Telangana 500003