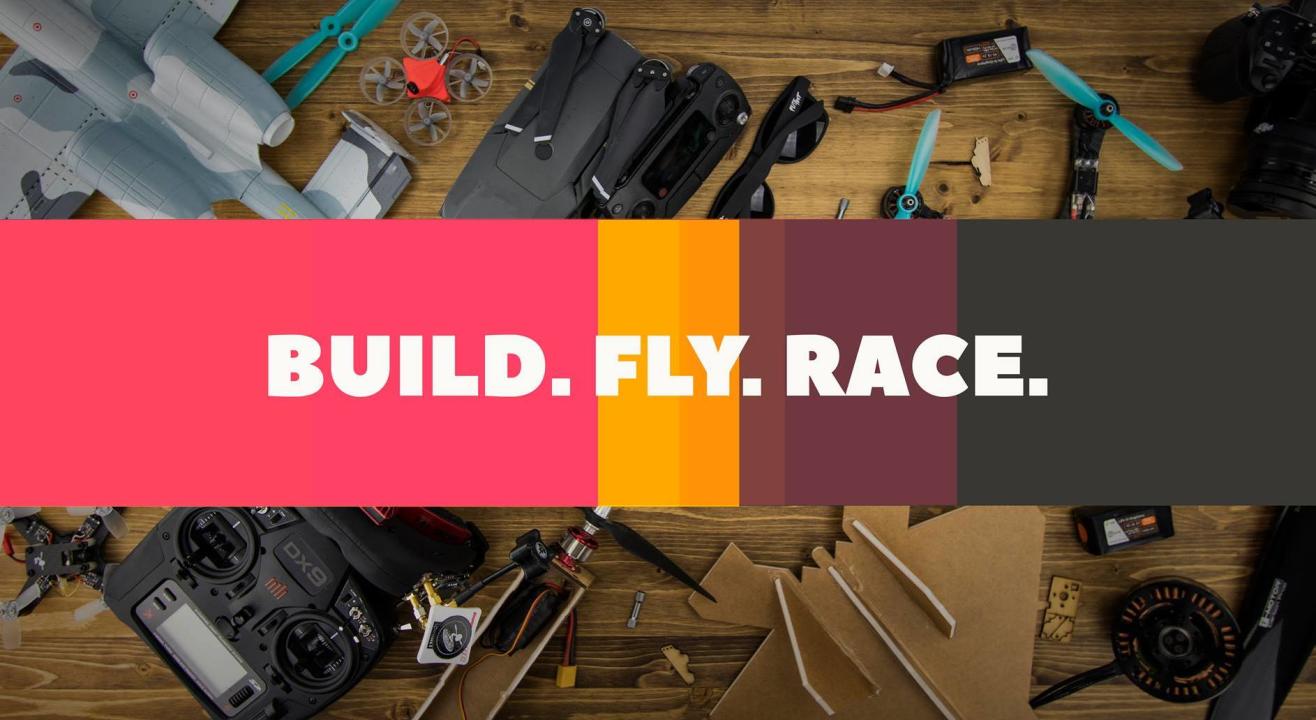 RC Drone – WEEKDEND Workshop April Batch 3
April 3 | 2PM - April 25 | 4PM
Step out and enjoy this event
Invite your friends
and enjoy a shared experience
Covid 19 Safety Measures
This event adheres to the following

Health & safety measures
Social Distancing
Temperature Checks
Face Masks Required
Hand Hygiene Stations
Limited Capacity
Sanitisation before the show
Organisers wear masks
Contactless Service
Registered on Aarogya Setu
Invite your friends
and enjoy a shared experience
Covid 19 Safety Measures
This event adheres to the following

Health & safety measures
Social Distancing
Temperature Checks
Face Masks Required
Hand Hygiene Stations
Limited Capacity
Sanitisation before the show
Organisers wear masks
Contactless Service
Registered on Aarogya Setu
About the Event
ABOUT
Learning, Experimenting, Building and Flying will be conducted at GoRC's Experience Zone under Trained Professionals.
Safety Measures and COVID precautionary measures are STRICTELY FOLLOWED IN THE FACILITY.
GET STARTED KIT INCLUDES THE FOLLOWING – INDIVIDUAL BUILD – TAKE AWAY
1 x Q100 Brushed Quad-copter Frame
1 x F3 EVO V2.0 Flight Control
1 x 55mm (2.2inch) Blade Propeller Propeller for 6x15mm, 7x20mm 8.5x20mm Coreless Motor DIY Micro Quadcopter
1 x 8520 Magnetic Micro Coreless Motor for Micro Quadcopters – 2xCW & 2xCCW
1 x Orange 360 mAh 1S 30C/60C Lithium polymer battery Pack (LiPo)
Class 1
HOW TO BUILD A DRONE
UNDERSTANDING BASIC DRONE TERMINOLOGY – Before you can even think about building your own custom quadcopter, there's a lot of basic terminology that you need to learn first. It may sound like a hassle, but be rest assured that you'll be thanking us later when you start to hear bunch of new lingo.
Class 2
CHOOSING A FRAME FOR YOUR DRONE
On your quest to learn how to build a drone, it's imperative that you memorize the terms. In this class, you're going to learn about the different types of frames that you can use to build a drone. We're going to cover all of the most basic/common frame configurations that exist, as well as the different types of materials that they can be made from.
Class 3
SIMULATION
Incidentally, an rc flight simulator is an invaluable aid when learning how to fly an rc drone, and we strongly recommend having one. Practicing in a simulator gives you an idea on controlling your aircraft. Take Off, Landing, Aerobatics and many more can be practiced at Zero Cost. Practice Makes Perfect, Patience and Practice Makes You A Master!
Class 4
MOTORS, PROPELLERS, AND PROPULSION
We're going to teach about propulsion. More specifically, we're going to talk about all the stuff that's actually going to get your drone in the air (motors, propellers, batteries, etc.). When learning how to build a drone, this part is exceptionally important, so make sure you don't miss this class!
Class 5
THE FLIGHT CONTROLLER
The flight controller is the "brains" of the operation. It's the thing that contains all of the microprocessors, sensors, and output/input pins that make it possible to manoeuvre your RC drone through the air. Experience the different types of Flight Controllers in Action. Learn about different types of FIRMWARES and how to use them.
Class 6
SAFETY- DOS & DON'TS
Flying in the wrong place can potentially be very damaging to our hobby, especially since the rise of the drones and some associated press that the hobby has had in recent times. The crucial thing to remember when flying in a public area is safety, for flying your rc airplane from such a place, and always use common sense and act responsibly.
Class 7
RADIO TX/RX, FPV SYSTEMS
This is the eye of your drone, anything it can see you will hopefully see in your goggles! What's important here is that we can see clearly in all light conditions and that there is no lag in getting the image to us which could cause a crash. You can stop your whole setup going up in flames! If there is a problem with your PDB wiring for example at least it won't fry your flight controller and entire FPV system!
Class 8
PRE-FLIGHT CHEKLIST
The purpose of pre-flight checks is to ensure that your rc drone is in a fit condition to fly, and that everything is working as it should be. Exact pre-flight checks might differ from drone to drone, but there are some fundamental checks that all rc drone need to have done, immediately before flight. If you neglect to carry out the pre-flight checks before you fly, and something is badly amiss, then an avoidable crash is very likely.
Class 9
FIELD TEST FLIGHT - CRASHING AND REPAIR
We've been flying radio control drones for a few years now and we still get the shakes now and again. It's all part of the fun and exhilaration of the hobby, but we're not sure of the precise explanation; We guess it's the fear of crashing that causes the adrenalin rush inside! The important thing is to not let your pounding heart and shaking hands get the better of you; stay calm, relaxed and focused on the job in hand – flying your rc drone!
Class 10
ADVANTAGES, CURRENT & FUTURE INDUSTRY
The Drone scene is becoming bigger day by day, most of the technology giants have already tried their hands with developing multirotors. Some of them like: Project Wing (Google), Amazon Prime Air, Intel Falcon 8+, etc. Multirotors can be used for fun flying or even for spying operations more efficiently compared to other UAVs. Pocket drones to multi rotors capable of carrying even people are out there.
In this WORKSHOP you'll get to Build and Fly 2 different types of DRONES.
1) NANO DRONE 2) FPV RACING DRONE
WEEKDAY BATCH are from MONDAY to FRIDAY for 2 WEEKS( 5th april to 16th april)
Our WORKSHOP fees is 10000 for 20 Hours of Training which include 8 hours of theory and 8 on hands on building and 4 hours of flying
you'll get to take away the NANO DRONE you built worth 5000rs
WEEKEND APRIL BATCH 2 starts from 3th April to 25th April
Timings from 2.00PM to 4.30PM
GoRadioControl - GoRC
GoRadioControl HQ No 10, Inside FITON, Sports, Kembathalli Main Rd, South Avenue, Gottigere, Bengaluru, Karnataka 560083, India
GET DIRECTIONS