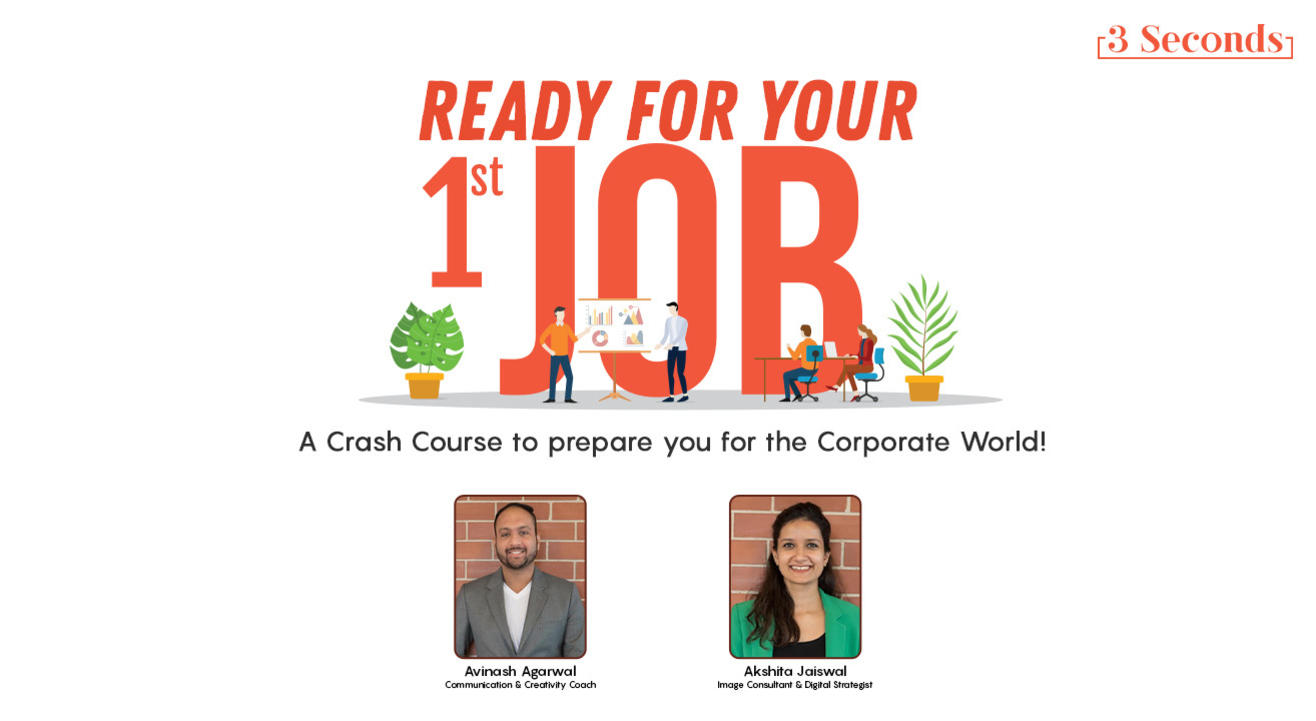 Invite your friends
and enjoy a shared experience
Invite your friends
and enjoy a shared experience
About the Event
The Covid situation has got economies tumbling down, jobs being lost and confidence levels going for a toss. But this also means that employers out there are not looking out solely for your technical skills or the academics that you learnt in college/school. Because guess what? Almost everyone in your competition learns the same things!
If you're fresh out of high school or college and ready to join the corporate world, this online course is for you.
There's so much more that you need apart from technical skills to nail that interview and stand out!
Join us for this online course where we'll teach you:
1) How to make an impactful 1st impression
2) Dressing & grooming skills
3) Verbal & Non-verbal communication
4) Interviews & conversation skills
Why This Course Is So Effective
The class is broken down into Sections, each with short, informative videos designed to help you quickly master the art of creating impactful first impressions and nailing that interview.
Within a matter of hours, you'll feel like you've been given the inside track on how to make employers fall in love with you.
Who is this course for:
Students, Recent graduates, Freshers, Anybody who wants to learn how to hack job interviews, Those who wish to create an impactful first impression
About Us
3 Seconds is a company that creates tools for Growth, Productivity and Happiness! We have worked with organizations and institutions such as Google, Gap, Oakridge International School, St Xaviers College and others to help students and working professionals be better.