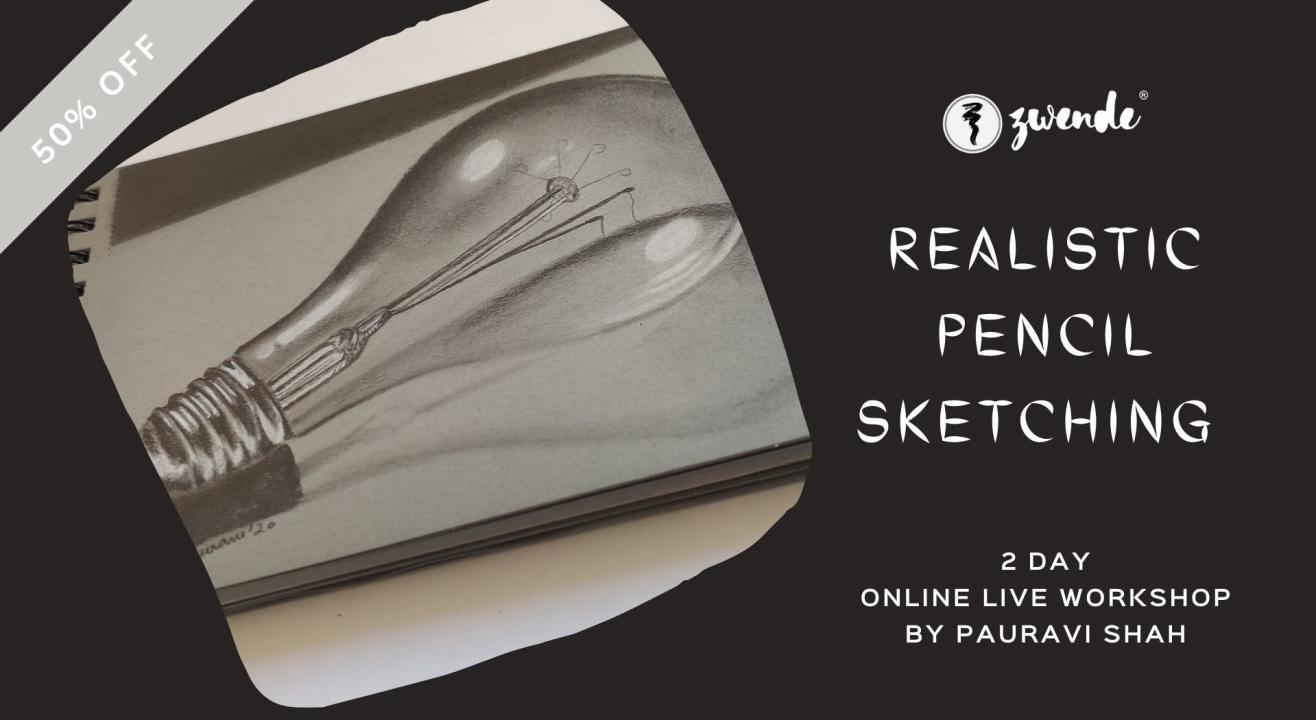 Realistic Pencil Sketching [Online Live Workshop]
Enjoy this event from your home
Invite your friends
and enjoy a shared experience
Invite your friends
and enjoy a shared experience
About the Event
About the Artform
By the late 18th century, an ancestor of the modern pencil was constructed in the form of a rod of natural graphite fitted into a hollow cylinder of wood.
These excellent quality graphite pencils gained popularity by the 19th-century and were commonly used for academic purposes and sketching.
About the Workshop
In this two-day workshop, you will learn:
1. To use graphite effectively
2. To work in grey tones to create an illusion of an object.
3. To create light and shadows and understand the technique of blending in detail.
In this workshop, you will bag the skills to get realistic results with graphite.
This is a beginner friendly workshop. (Age: 12+)
Elements you will learn
Day 1
Basic introduction to Graphite pencils and their uses
Do's and Don'ts while using Graphite
Different shading techniques
Blending technique to achieve gradient effect
Techniques to achieve dark & light tones
Methods to reflect the play of light and shadow on objects
Downloadable practice sheets will be available to print prior to the workshop.
Day 2
Drawing symmetrical objects
Creating a realistic Bulb drawing
Downloadable reference sketch will be available prior to the workshop.
Material required
Graphite Pencils
White Charcoal Pencil
White Gel Pen
Blending Stumps
Cotton
Eraser
Scale
A5 Grey toned paper (Preferred)
Recommendations by the artists:
Regular Sketch Pad would do if Grey paper is not handy
Recommend Gravel Grey toned sketch pad available on www.scholarstore.in
If you are a beginner would recommend Faber Castle black matte series set of 6 pencils (2b, 3b, 4b, 5b, 6b & 8b)
Uni Ball Signo White gel pen works great
White colour pencil would work if white charcoal pencils are not handy
The scope of creativity
Further prospects and application of what you will be learning
Learning how to get varied tones in grey helps you easily achieve depth other mediums. It will also help you look at objects differently and understand the play light and placement of elements.