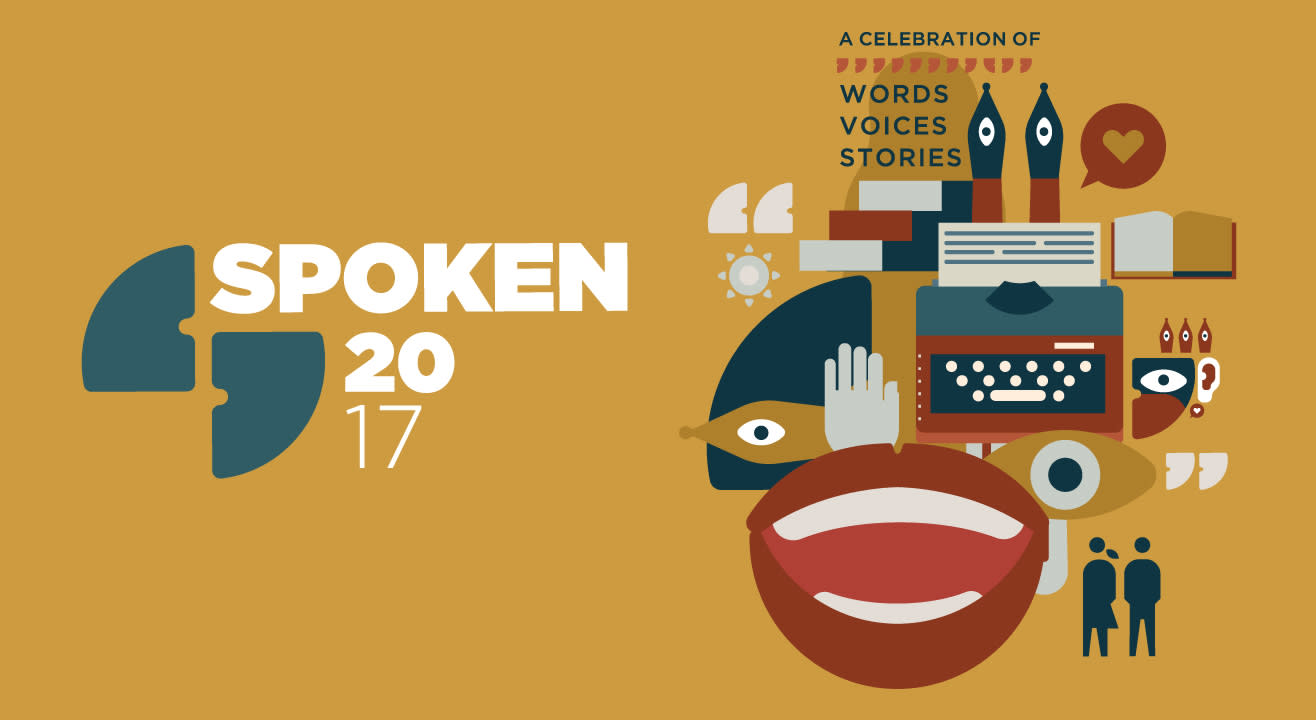 Poetry
5 Reasons To Attend The Spoken Fest 2017
From Shakespearian bards to Bollywood lyricists, new age singer-songwriters, seasoned poets and fresh faces in theatre & spoken word, Kommune brings you a festival of words, voices and stories!
1. A first of its kind initiative for Spoken Word in India.
You've never been to a fest like this before,

By the end of it, you'll be shouting "Encore!"
Discover the magic of storytelling, lose yourself to the wonders of poetry and revel in mesmerising music. A confluence of personalities, people and passions! Buskers crooning for crowds on small stages scattered throughout the garden. Interactive workshops and engaging masterclasses assembled in carnival tents. A food court and beer garden for refuelling. And as the sun sets on the city of dreams, a main stage playing host to never-before-seen headlining performances.
2. Get whisked away into the magical world of words.
Like Alice through the rabbit hole,

Them words will find their way to your soul.
Poignant truths, comedic insights, lyrical ballads and far-out fiction in languages as varied as Urdu, English, Hindi and Kannada. You will hear the rallying cries of the heart and the thud of mics dropping. Poets, storytellers, thespians, lyricists, comedians and musicians will have your heart beating at the mercy of their words.
3. The line up.
With a kommuneity like this in the hood,

You know it's going to be REAL good!
Kalki Koechlin, Raghu Dixit, Roshan Abbas, Gaurav Kapur, Ankur Tewari, Kabir Cafe, Piyush Mishra, The Handlebards, Kautuk Srivastava,Sumukhi Suresh, Naezy, Margot Leitman, Diane Ferlatte, Tess Joseph, and then some more. 'Nuff said.
4. Learn something new.
For those of you who'd like to learn a trick or two,

Lessons in letting your creative juices flow!
Come discover your own voice and register for afternoon classes in ancient folklore to new age spoken word, improv to Shakespearian drama, lyric writing and much more! Glean tips and tricks, words of advice and words to the wise from masters in their craft - from lyrics and scriptwriting to poetry and podcasts.
5. Inspiration galore
If it is inspiration that you seek,

It's seeking you too, as we speak.
Rest assured at the end of two days, you will be inspired, enchanted, entertained, captivated, heartened, emboldened, enlivened, awakened, stirred, motivated, gripped, charmed, joy-filled, tuned-IN!
Book those tickets already:
Subscribe to receive our newsletter!
Find the best experiences happening out there in your city or enjoy handpicked content while sitting comfortably at home. Insider is your go-to place to figure out what to do today!