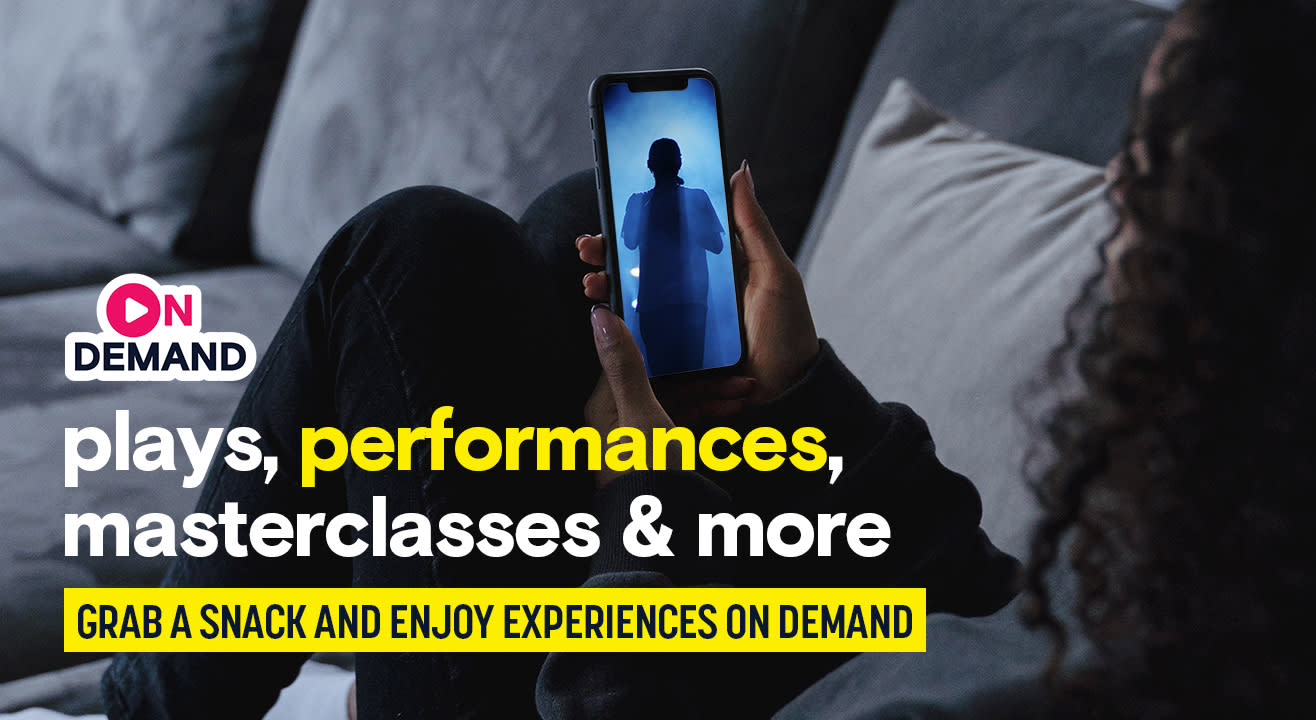 Experience Entertainment - Now On Demand
All the digital experiences you love. Delivered, when you want. Straight to your home. Plays, performances, masterclasses & lots more.
Invite your friends
and enjoy a shared experience
Work, chores and commitments can often come in between a really good plan. But worry not, 'cause experiences are now available - On Demand. So if you've ever had to choose between an evening workout or a premiere of a play - well then, THIS. IS. FOR. YOU. Got some digital experiences up and running already. More coming soon.
Check out what's lined up this week
Too busy to attend an event? No sweat
We've got events on demand for a reason! Whenever you get the time - hop on and choose from storytelling, workshops, mindfulness, courses, theatre and lots more. A little tired from a long week of work? Just want to catch a quick break? Got just the entertainment you need. Pick what you love and enjoy the experience at your convenience. Take a look at all the online On Demand events today.
What is On Demand?
Creativity, learning, and entertainment at your convenience. No commitments, no time bars, no hurries. Everything at your pace. That's the On Demand experience. All you need is a strong internet connection, maybe invite a few loved ones and you're set. What we love about On Demand is that we never have FOMO! For real.
Don't ever miss out on an event, just watch it later.
What's All The Hype About?

Well, for starters - there's never been a chiller way to make a plan! No dates, no times, no hassles. Only amazing experiences and memorable times. Still miss dressing up and going out for a wonderful evening of poetry? Or maybe you miss making silly jokes with your friends and giggling at a concert. With On Demand, share your experiences with your loved ones, over video call or in person - and never miss out.
Basically, No More #FOMO
Never miss out on an event! Yes, there's a way to catch up on all that you've missed. It's called 'Video On Demand'. Our experiences help you stay up-to-date with all the ongoing events. Best part? You never have to feel FOMO ever again with our premium video on demand services. Our 'On Demand' streaming services let you choose a time, date and day of your convenience to watch a live recording. Btw the best VOD experiences are even more memorable with friends and family. You can get together or video call them to watch together. Because together, it's better.
Workshops, online courses, concerts, and lots more available - On Demand. That's what vod is all about - a convenient way to get your dose of entertainment and learning. On Demand just requires a strong internet connection, some free time and your kind attention.
Subscribe to receive our newsletter!
Find the best experiences happening out there in your city or enjoy handpicked content while sitting comfortably at home. Paytm Insider is your go-to place to figure out what to do today!