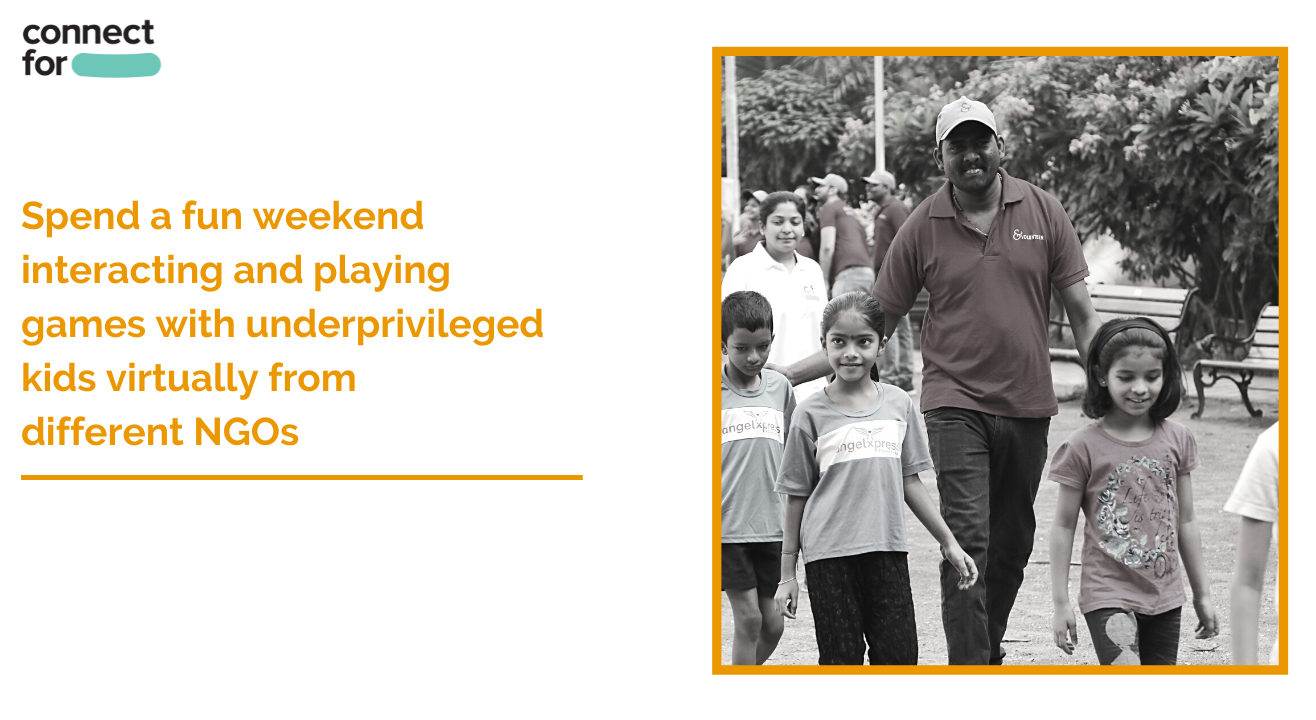 Recreational Activity With Kids - ConnectFor
Event Guide
Masterclass
Learn from an expert
Invite your friends
and enjoy a shared experience
Event Guide
Masterclass
Learn from an expert
About the Event
Are you looking to spend a fun weekend interacting and playing games with kids virtually? If yes, join ConnectFor to play a fun games session with 12-15 y/o kids from our partner NGOs. The game has various categories - Scavenger Hunt from Home, Song & Movie Trivia, Pictionary, and more.
*Please note: the volunteers must facilitate this activity for the kids. A content guide will be provided.
Key volunteer responsibilties
facilitating the activity for the kids
Things for volunteers to keep in mind
good communication, teaching skills, language fluency: English & Hindi
Meet the team
ConnectFor (A research project of the Rosy Blue Foundation) is a digital volunteering platform that matches and connects volunteers to NGOs based on their requirements. ConnectFor was founded in 2015 by Shloka Ambani and Maniti Shah when they understood the value of human capital and it's dire need in the development sector. ConnectFor has grown in these 5 years to almost all of the major metrocities and has now over 500+ NGOs across India and have connected them with more than 25,000+ volunteers. Since inception, we have saved more than Rs 2.7 crores for these NGOs via volunteering.
About the NGO
The Ashraya Initiative for Children is dedicated to improving the lives and shaping the futures of vulnerable children in Pune, India by advancing educational opportunities, nurturing holistic development and building healthy, empowered communities.