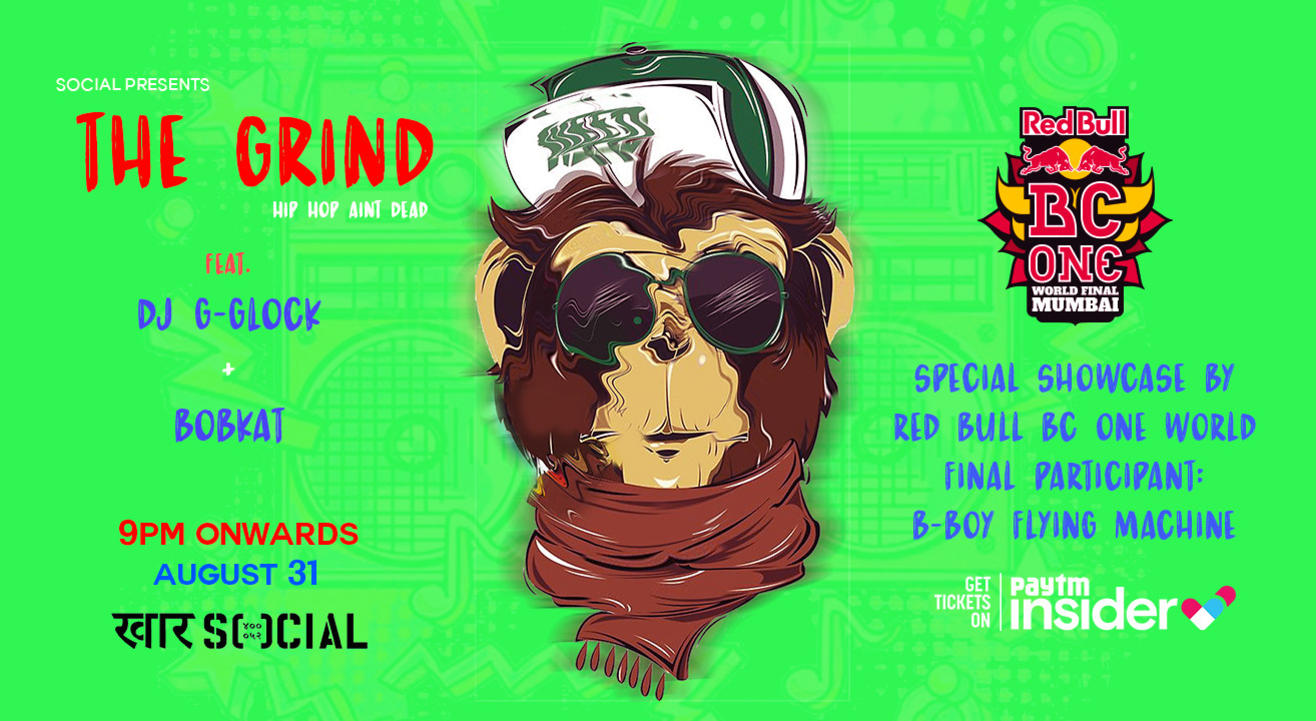 Music
Red Bull BC One Takeover | The Grind ft. DJ G-Glock & Bobkat
About
Social presents your favorite weekly Hip-Hop property only at #KharSocial!
This week's edition is super special as we have Red Bull BC One World Final 2019 taking over! Featuring: DJ G-Glock + Bobkat on deck duties & B-Boy Flying Machine's showcase!
B-Boy Flying Machine:
A three-time Red Bull BC One India Champion, Flying Machine won the inaugural edition of the competition in India in 2015, followed by two more wins in 2017 and 2018. He has since regularly held workshops, won a number of breaking competitions across the country and his first international championship at Breakin' Boundaries in Austria last year, and celebrated 10 years since he began breaking earlier this year.
Red Bull BC One:
The first ever Red Bull BC One World Final was held in 2004 at the legendary cultural centre La Coupole in Biel – it has since become the biggest and most respected breaking event in the world. It consistently attracts the best breakers on the planet, giving them the opportunity to develop their talent and perform on a global stage. Since then, the championship has been touring the world with events in São Paulo, New York, Moscow, Paris, Nagoya and, last year, Amsterdam and much more.
Venue
Khar Social, Mumbai
Rohan Plaza, 5th Rd, Ram Krishna Nagar, Khar West, Mumbai, Maharashtra 400052
GET DIRECTIONS