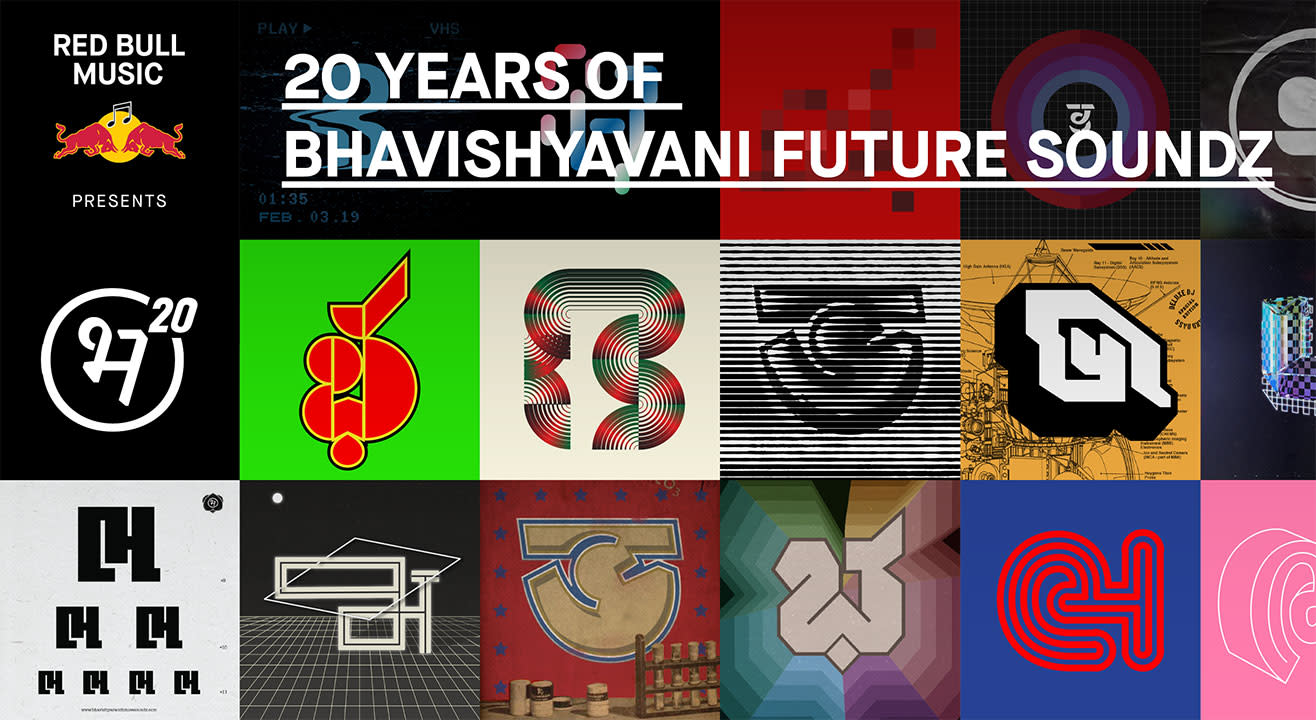 Red Bull Music Presents 20 Years of Bhavishyavani Future Soundz
Studio 9 | Famous Studios
₹500 (Includes limited-edition t-shirt, tote bag and stickers)
Sorry, this show is already over but head here for other fun events!
Invite your friends
and enjoy a shared experience
Invite your friends
and enjoy a shared experience
About the Event
Red Bull Music Presents 20 Years of Bhavishyavani Future Soundz is a celebration of India's first mixed media electronic arts collective. Since 1999, they've pioneered music and design trends that have inspired two generations of electronic music artists and designers. The gig will feature a (local) roster spanning the past twenty years, with typically genre agnostic sets featuring electro and jungle, techno and drum & bass.
Along with the iconic Bhavishyavani robots that inspired the name, the venue will be littered with art from the past as well as the future. Seasoned fans will recognize the dancing automates; an old favorite of the Bhavishyavani crew. The artwork on display will be created just for this celebration: each piece is in the style of the individual artist (all of whom have worked with the Bha crew over the past two decades), re-interpreting the classic BHA logo. The crew have worked tirelessly to curate an experience that not only walks you through the last 20 years but gives you glimpses into what the next 20 years have in store.
Loopkin
DJ Loopkin (Cyril-Vincent Michaud) plays a very groovy, funky and dynamic electro-techno music. His sets take you on an incredible musical journey with sounds and shapes.

M.Mat
Mathieu Josso aka M.MAT champions what heads refer to as the underground sound – classic, almost-institutional house and techno. His multifaceted DJing style blends vintage dance music jams and fresh, elastic beats engineered for dispatch any time of day. M.Mat has also held court as principal leader aboard the cosmonaut Bhavishyavani Future Soundz collective in Bombay, showcasing and delivering from that hallowed space where the boundaries of contemporary electronic music meet the undying spirit of the old-school and proceed to make holy, intergalactic love.

Spacejams
Spacejams is Yohann Jamsandekar, who cut his teeth mixing music as part of Mumbai's infamous, long-running party crew Bhavishyavani Future Soundz. He's a regular player on Red Light Radio and has also been featured on Rinse Fm, Netil Radio, Operator Radio and so on. His wide-ranging selections and mercurial mixing style lead to raucous, high-energy sets that can be relied on to ignite the dancefloor.

Masta Justy
Masta' Justy (Jatin Vidyarthi) is a music producer, DJ and sound artist. He studied audio engineering in Sydney, Australia before moving to Mumbai in the mid-1990s where he co-founded of one of India's first underground DJ collectives, Bhavishyani Future Soundz. Justy's mind-bending DJ style delivers unabashed emotion, narcotic pulses and filthy grooves in equal measure.

Insat

Bhavishyavani Future Soundz original co-founder INSAT (filmmaker Ashim Ahluwalia) was behind some of the first underground electronic gigs in India. Combining bass-heavy sound system culture, bent jungle and techno records from the likes of the Rephlex and Planet Mu labels and illegal, backdoor venues, Insat's sets at '90s Bhavishyavani parties were nothing short of legendary. Ashim is also known as a filmmaker who premiered his first film Miss Lovely at the Cannes Film Festival (2012) and directed the Bombay gangster biopic Daddy (2016).
Studio 9 | Famous Studios
20 Dr. E. Moses Road, Mahalaxmi. Mumbai
GET DIRECTIONS
₹500 (Includes limited-edition t-shirt, tote bag and stickers)
Sorry, this show is already over but head here for other fun events!