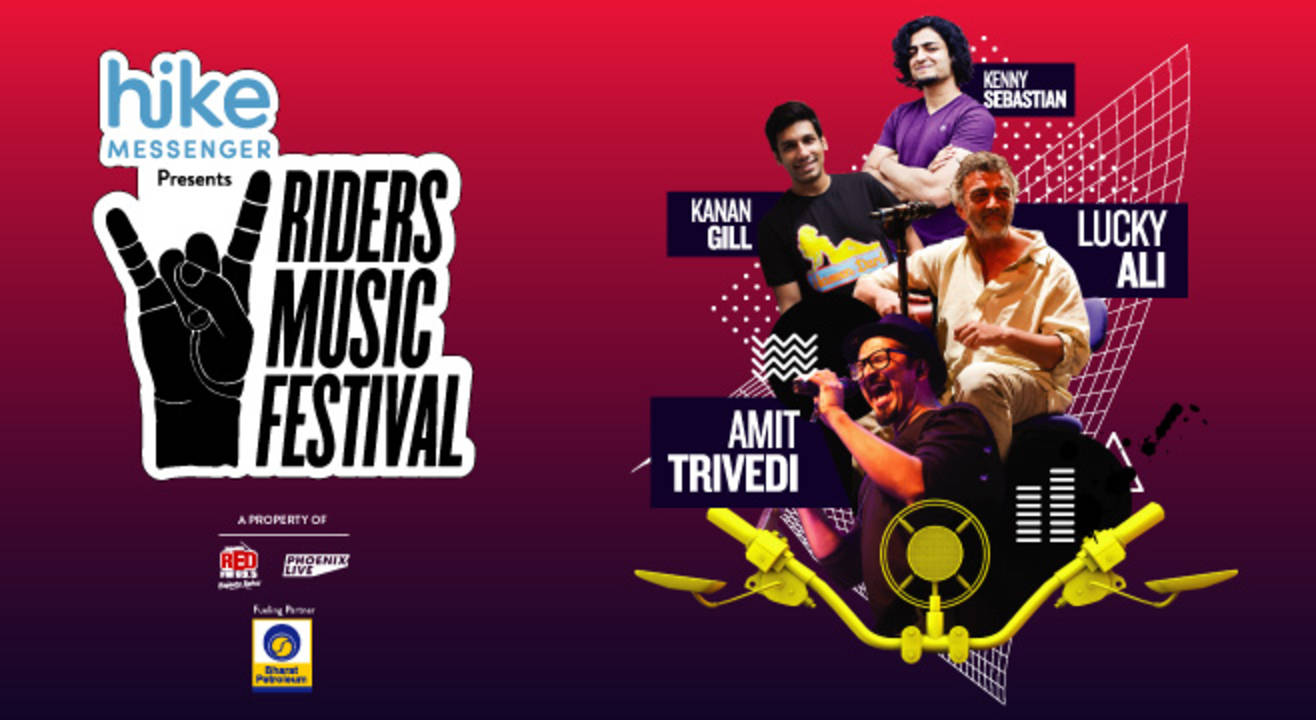 Riders Music Festival
February 18 - 19 | 11AM
Gate No. 10 & 14, Jawaharlal Nehru Stadium, Delhi
About
Riders Music Festival emerges from the fusion of elements that give joy to the heart – a celebration of the spirit of bikes, music and brotherhood. It's a festival that represents freedom, breaking of the shackles and living life to the fullest. Its USP is the fact that every biker can now celebrate their passion with their family and friends as RMF has something for everyone; bikers will engage with fellow riders and celebrate a perfect weekend with family involving a lot of fun events, games, adventure sports and amazing food.
This fest will bring together some of the biggest musical and comedy stars like Amit Trivedi, Lucky Ali, Hari-Sukhmani, Kanan Gill, Kenny Sebastian and more.
Day 1:
11-1PM – Rally to the venue
1 PM – inauguration
1PM onwards – Activates/Grub-Arena/ Flea market
3PM – 10 PM – Live music with multiple artists
Kanan Gill – Stand-up Comedy
Hari and Sukhmani
Kutle Khan and Monophonik
Lucky Ali

Day 2:
9 – 11AM – Rally to the venue
11 PM onwards - Activates/Grub-Arena/ Flea market
2PM – 10 PM – Live music with multiple artists
Kenny Sebastian – Stand-up Comedy
Voctronica
The Local Train
Amit Trivedi
Terms & Conditions
Fire arms, sharp objects, inflammable material, cameras, handbags, bottles, cans or tins arenot allowed inside the venue
Outside food or beverage is NOT allowed inside the venue
Gates Open at 11 AM on 18th & 19th Feb, 2017
The tickets will be issued according to the rules & regulations of the event organizer and the management of the venue where the event is presented
The rights of admission are reserved with the organizer
The organizer reserves the right to frisk the ticket holders at the entry points for security reasons. Your cooperation is required
The use of audio or video equipment is strictly prohibited
The organizer does not take responsibility for the loss or theft of any personal belongings or any injury that the ticket holder may incur at the event
The event is subject to force majeure conditions
The starting time of the event may change without prior intimation
The organizer, the venue and the ticketing company shall not be liable for any difficulties caused by an unauthorized copy or reproduction of the ticket
Kindly ensure that you are aware of any special rules which may apply to the event
This ticket will not refundable. However, in case of the event being cancelled unilaterally by the organizers, patrons shall receive a refund within 15 days from the date of the event
Alcoholic beverages will not be sold to people below the age of 25 years
All are requested to consume alcohol responsibly. People creating nuisances will be asked to leave the festival and will be denied re-entry.