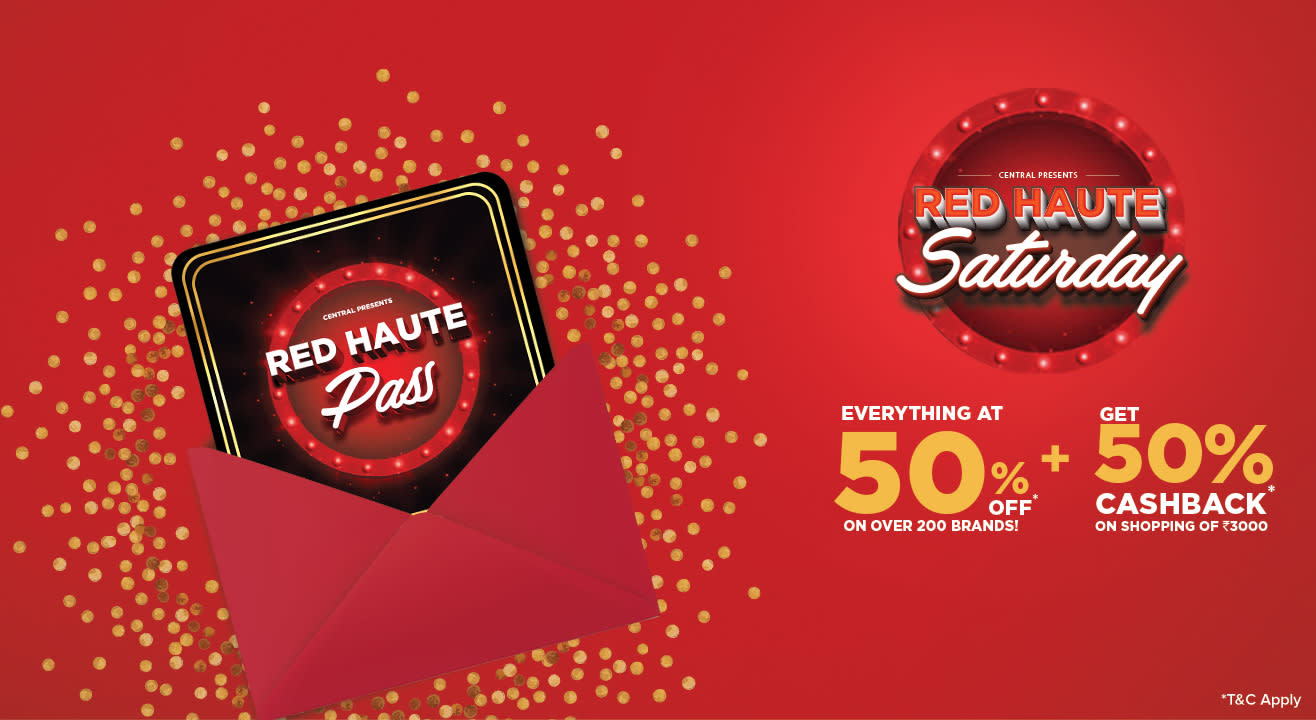 Shopping
Red Haute Saturday, Hyderabad Central, Punjagutta
Hyderabad Central, Punjagutta
About
"The Haute(st) sale in town is here. Central Presents the Red Haute Saturday. You Shop We Pay. On 14th July, Central gives you everything at 50% off* + 50% Cashback in your Central Wallet Powered by Future Pay. Expect long queues extended to the roads.
Get Your Red Haute Pass for ₹ 300 to skip the queue and avail priority billing. You can redeem this ₹ 300 during your Red Haute Saturday shopping. 10 Lucky Red Haute Pass holders will win a Google Home Mini.
Keep yourself free this Saturday and make the most out of it till the hay shines or till the stock lasts. Whichever comes first.
Tnc Apply"