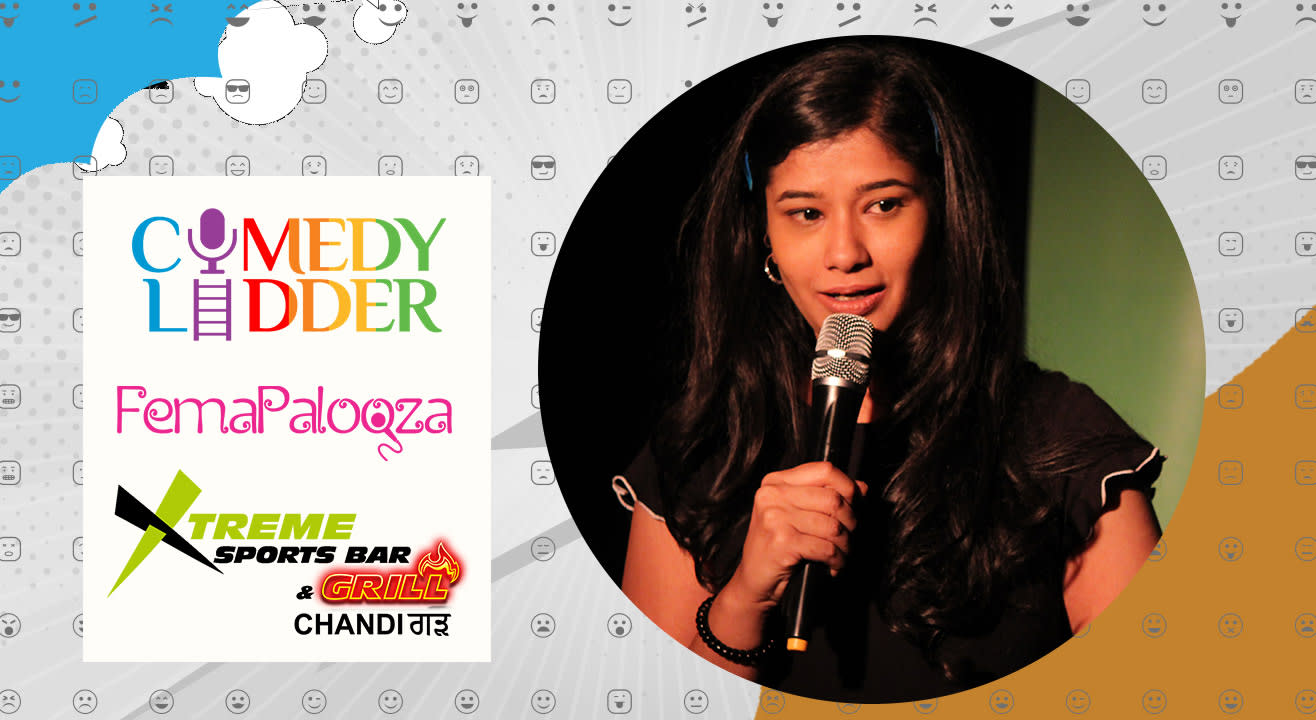 Comedy
Registrations for FemaPalooza an all womens open mic
Xtreme Sports Bar & Grill, Chandigarh
About
Hosted By Jeeya Sethi


To register, just send an email to comedyopenmicnight@gmail.com

If you think you are funny and want to try your hand at comedy, this is the best place to do it. FemaPalooza is a safe environment for men and women, but mostly for women. With an all women's line up!


Rules

You will get 2 minutes

15 spots available

You can perform at the open mic in English or in Hindi

You need to reach the venue 30 minutes prior to the show.
Venue
Xtreme Sports Bar & Grill, Chandigarh
Xtreme Sports Bar & Grill, Chandigarh, sco 1086, Sector 22, Chandigarh, 160022