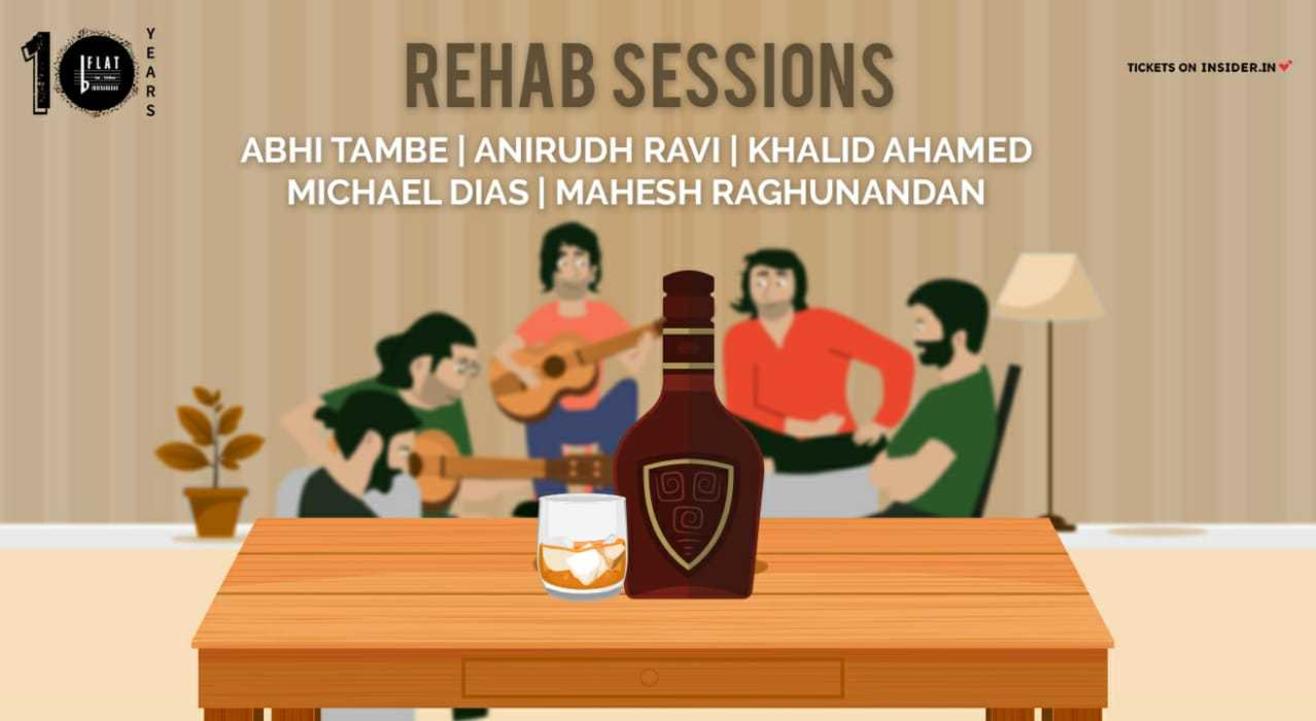 Music
Rehab Sessions
400 (Cover charge Rs.200 payable at the venue)
About
The Rehab Sessions is a collaboration experiment featuring five extremely versatile and unique singer songwriters come together to share, embellish and complement each other's musical expression whilst sharing an intimate rapport.
The artists involved in the session are notable names in the country's independent music scene. The lineup includes -
Abhi Tambe
Anirudh Ravi (Cinema of Excess)
Khalid Ahamed( Parvaaz)
Mahesh Raghunandan
Michael Antony Dias (Mad Orange Fireworks)
Come by for a soulful evening and witness these musical wizards churn up some magic with their intricate melodies, sweet sounding harmonies, powerful singing and evocative song writing.