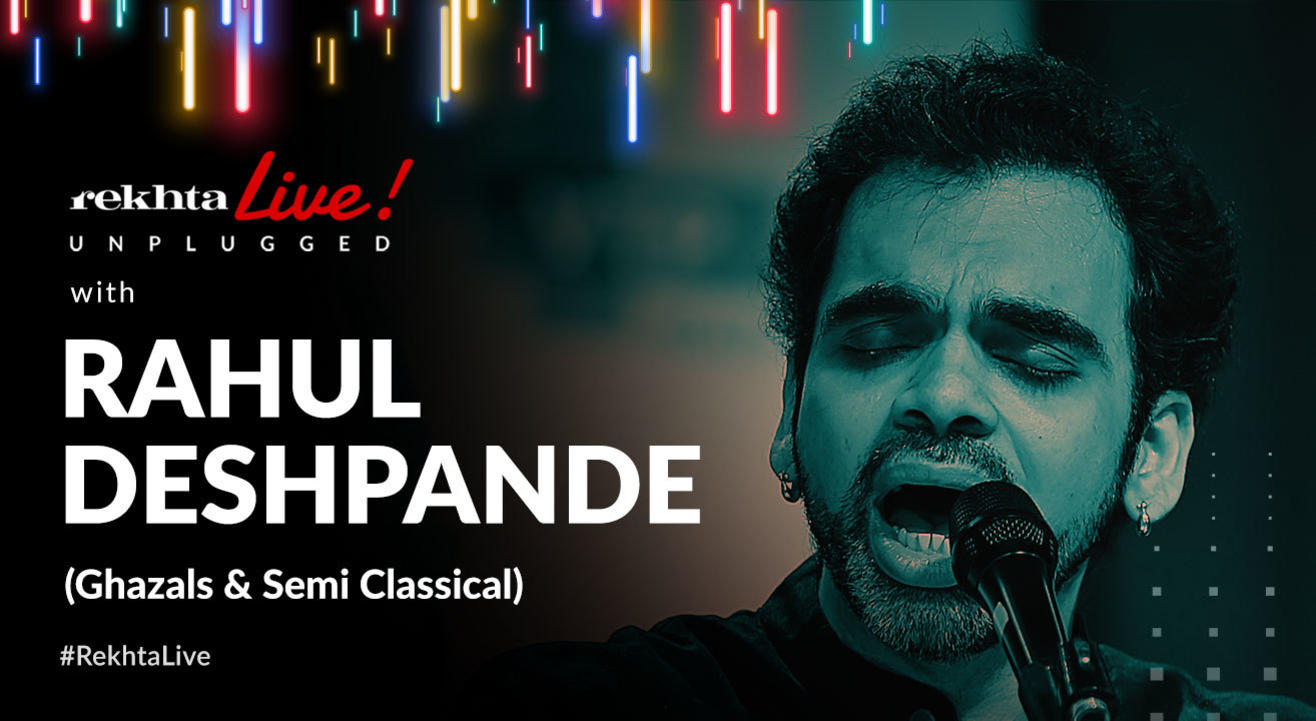 Music
#RekhtaLive | Ghazals & Semi Classical ft. Rahul Deshpande
About
Join us at #RekhtaLive for an evening of music with Rahul Deshpande; where the acclaimed singer will be performing some of his and your favorite ghazals in his own unique style!
Set your reminders at: https://www.youtube.com/watch?v=k1d4gO56sS0
----------
#RekhtaLive is our endeavour to bring cheer and a sense of solidarity and positivity to people in these trying times, while they are confined to their homes. We believe that poetry, music and literature is food for the soul and can be uplifting in this difficult period. Thus, every evening, REKHTA LIVE will be broadcasted on Rekhta's and Jashn-e-Rekhta's social media channels. We are grateful to the singers, poets and various artists who have graciously agreed to participate in this initiative. We hope that this small effort will , in a small measure, help to brighten thousands of lives.