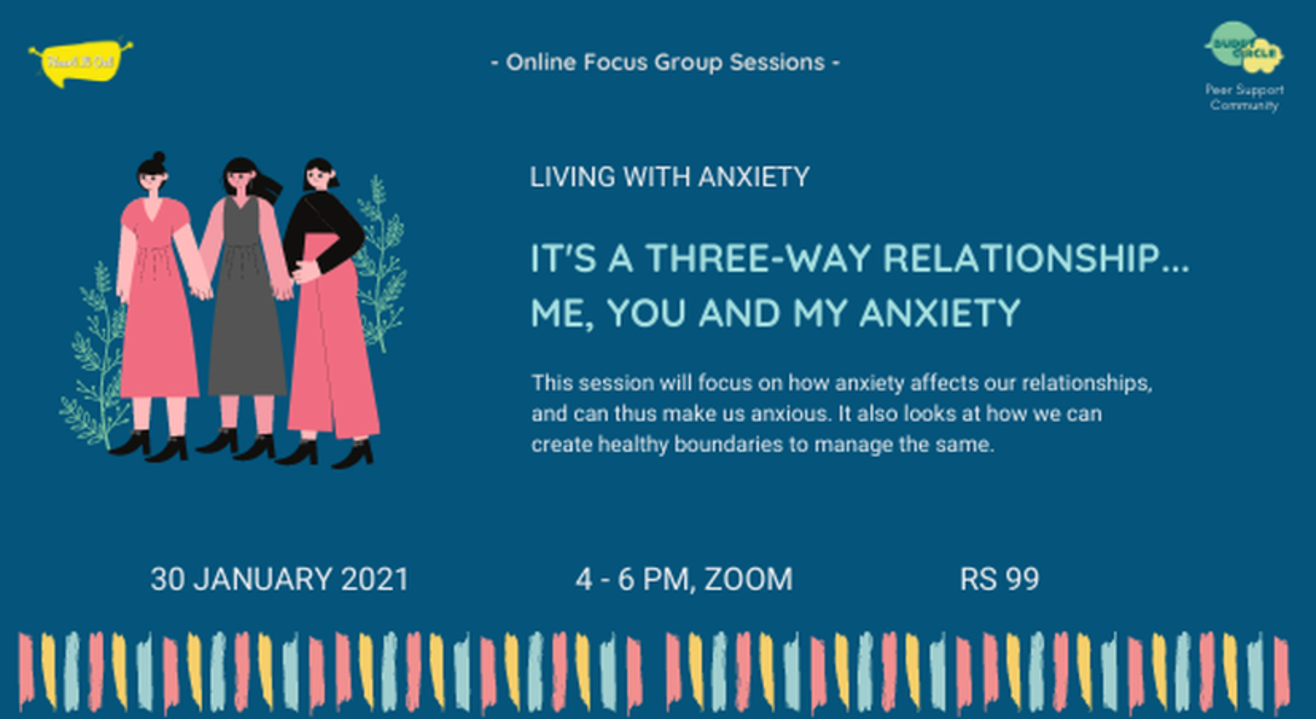 Relationships and Anxiety: It's a three-way relationship...you, me and my anxiety
Enjoy this event from your home
Invite your friends
and enjoy a shared experience
Invite your friends
and enjoy a shared experience
About the Event
Anxiety is a term that we're all familiar with, and some several situations and causes can make us feel anxious. But have you ever felt like your relationships are a large cause of anxiety, or that anxiety is largely affecting your relationships?
Anxiety can affect several areas of our lives and leave us feeling isolated and frustrated. Relationships are a key aspect of our lives that anxiety can take hold of and affect, while at other times are relationships might make us feel anxious. You don't have to go through this alone! Heart It Out, a mental health and well-being initiative in Bengaluru is having an online focus group session as part of our peer-support network for mental health, The Buddy Circle! The whole idea is to provide a safe and non-judgemental space where you can share your experiences and extend and receive support from others facing similar challenges. This can help you realize that you are not alone in your struggles!
In this session, we will identify how relationships cause anxiety, and how anxiety affects or relationships, and the ways through which we can set healthy boundaries to cope with such situations. Let's receive support and extend our support to others struggling their relationships due to anxiety, and overcome it together. It will be a small group of people who are all there to hear you out. All you need to bring is yourself, a notebook/paper, a pen or pencil, some colour pencils, water and an open mind!
We look forward to having you with us. Come Heart it Out; it's a safe space.