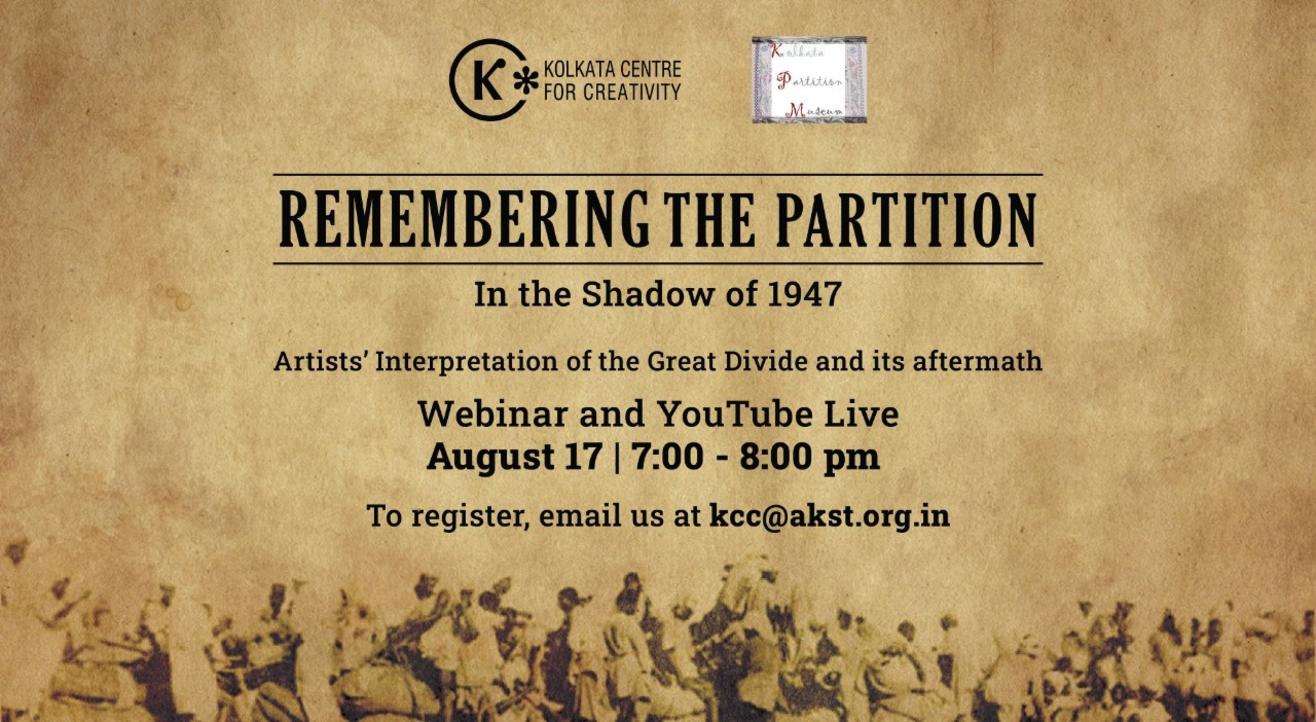 Remembering the partition - In the shadow of 1947
Invite your friends
and enjoy a shared experience
Invite your friends
and enjoy a shared experience
About the Event
The freedom month of August 1947 was one of the longest months of prolonged brutality, miseries and woe. The reason behind the kind of circumstance was that India gained freedom having her eastern and western frontiers redrawn with the borders of a partitioned country. The partition had tremendous psychological repercussions on the millions affected in course of being caught amidst blood drenched riots to being dislocated from their homes. Perhaps, none knew freedom as they had anticipated.
Kolkata Centre for Creativity observes the Partition Remembrance Day on 17th August, 2020 with an enquiry into our distorted past and culture. We think, culture is intrinsic to ones being. At the time of partition numerous cultural barriers impeded the cultural existence of people across borders on both sides. Despite the impediment, cultural continuity could be traced in their daily lives. People carried with them their memories of home and community across borders. The wedge between Hindus and Muslims had torn and withered the spirit of brotherhood. Their desire to reunite or return had been thwarted by the unprecedented nature of the circumstance which arose due to partition. They manifested their innermost expression through paintings which narrate the severity of those times invoking the bitter memories and untold fractions of the lives which dwelled unwillingly without the sense of freedom they were promised. Paintings from the time capture the varied distortions of self and community, disruption of harmony and the thwarted desire of togetherness.
17th Aug | 7 – 8 pm | Zoom Webinar
DM for the registration link.
To know more, call: +919674140905 (between 10 am – 7 pm) or email: kcc@akst.org.in⁠