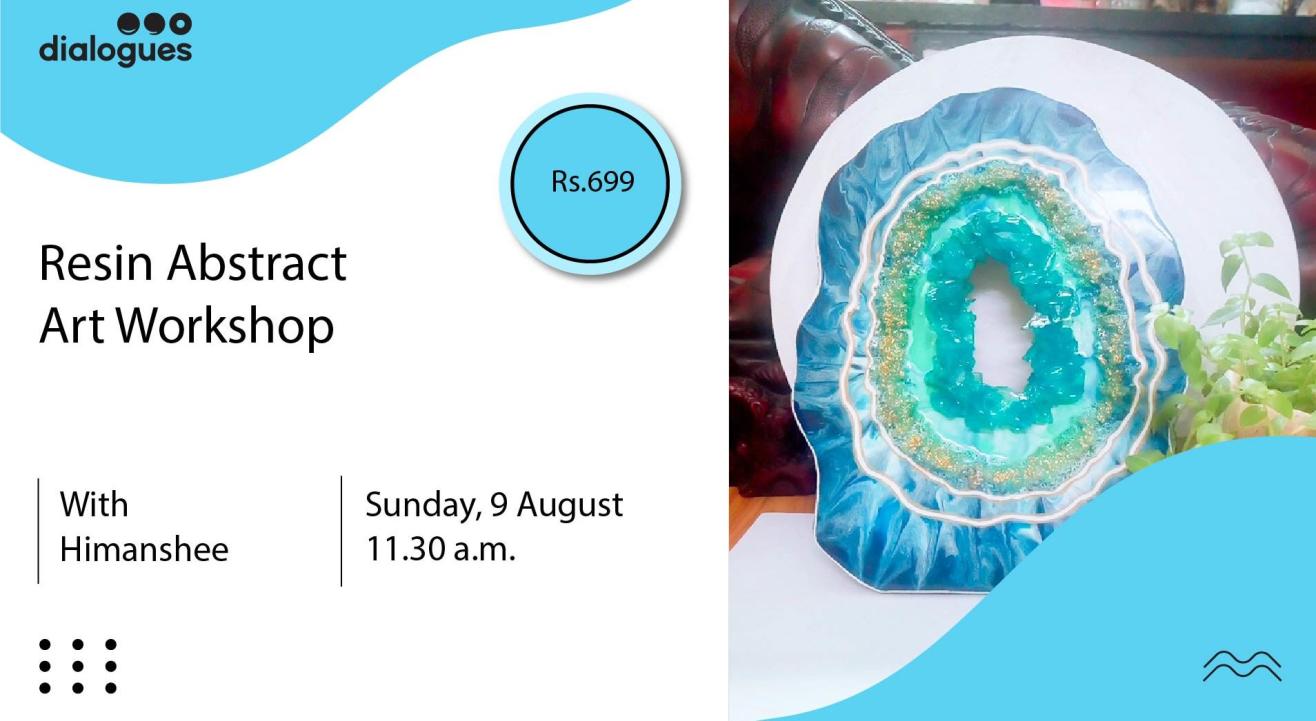 Invite your friends
and enjoy a shared experience
Invite your friends
and enjoy a shared experience
About the Event
Resin Abstract Art Workshop is all about working safely with resin and hardener and creating beautiful masterpieces.
This is a beginner friendly workshop where the participants will learn deeply about resin art from scratch.
Participants will learn
1. How to handle resin & hardener
2. Correct mixing of resin & hardener
3. Mixing colours with resin solution
4. Protecting the board before pouring the mixture
5. Proper pouring of mixture
6. Various ways / techniques of pouring and creating designs
7. Adding embellishments and glitters
8. How to protect painting from dust
9. After curing , cleaning the edges of the painting and giving final touch
Materials Required
1. Resin hardener kit
2. Gloves
3. Mixing cups/plastic cups/paper cups
4. Mixing sticks (ice cream sticks)
5. Board to work one
6. Resin pigments
7. Heat gun
About the Artist : Himanshee
Himanshee is a resin artist and a traveller. She has been into this art form for 2 years.
Since then she has been making a variety of utility resin art like resin painting, coasters, trays, jewelleries, geodes.
IMPORTANT:
- This is a LIVE session, not a pre-recorded tutorial
- Get instant feedback
- Limited seats only so everyone gets personal attention from the artist / trainer
- For best experience join the workshop from your laptop / desktop or watch on phone on landscape mode.
- Ensure your internet connectivity is strong.
- Do login 10 minutes prior to the workshop. This would help us work out any technical difficulties so we can start the session on time.
- If you are unable to attend the live session due to technical reasons, please call us (+91-6361358825)
- This is a closed event. Only registered email ids will be allowed to join the session.
Please note that you will receive the link of the session via Google Calendar Invite 1 hour prior to the session. If, for some reason, you fail to receive the email please get in touch with us on team@dialogues.space or call us on +916361358825 and we will send the invite to you again.