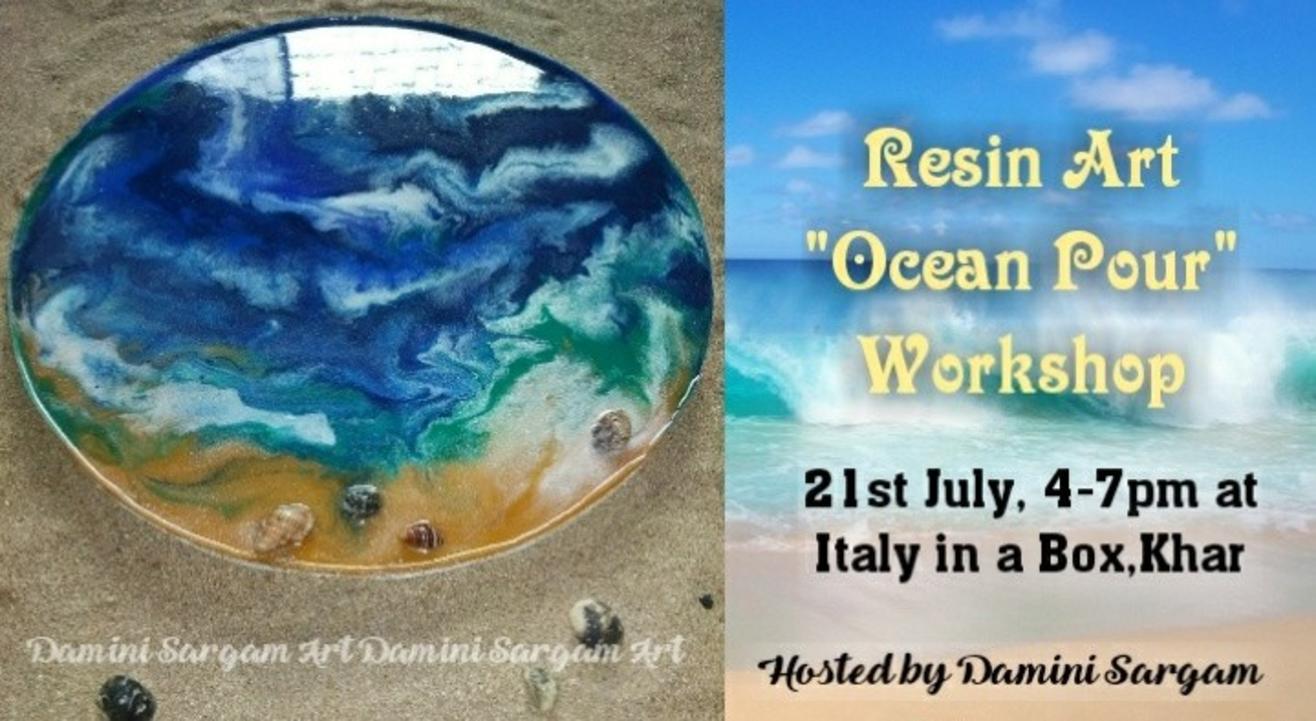 Painting
Resin art "Ocean Pour" workshop
About
Epoxy resins are a two-component system consisting of resin and hardener. By mixing the two components, a chemical reaction takes place so that the liquid resin gradually hardens to a solid form. The result is a high-gloss, clear surface.
In this workshop you will learn about it's properties, how to safely use resin , mix pigments and substances to resin, pour techniques, achieve textures, add layers, and use of heat machine to curate.
The trend to use resin in art comes from the USA and Australia. With resin you can create works of art that enchant with their clarity, luminosity, brilliance and depth.
Fee: Rs. 3000/-
Age- 16+
Participants are requested to carry a blow- dryer if they have one at home. All other art materials will be provided along with refreshments worth rs. 300/- . Oh yes, you get to carry your beautiful masterpiece home!
Venue
Italy In A Box Khar
Plot no. 712, Bajaj Niwas. Linking Road Opposite CKP hall. Next to AND, Khar West, Mumbai, Maharashtra 400052