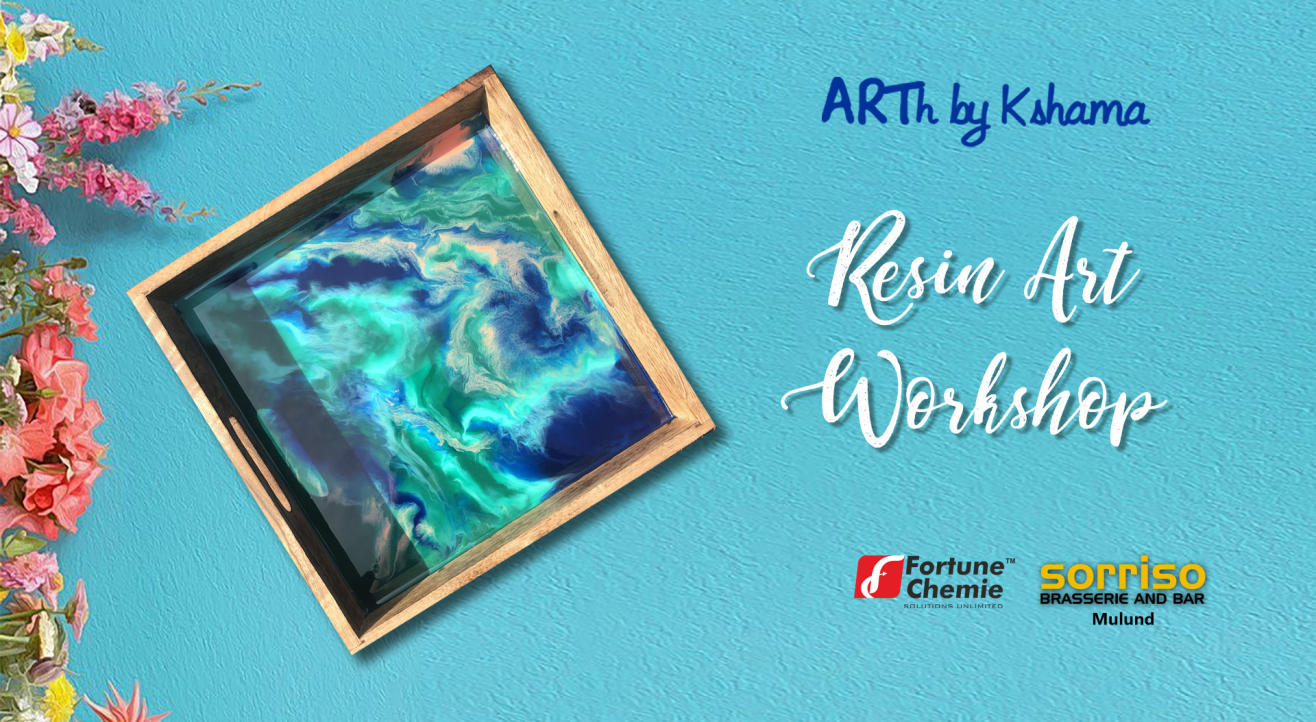 Painting
Resin Art Workshop- ARTh by Kshama
Sorriso Brasserie and Bar
About
ARTh by Kshama presents the "Resin Art Workshop".
Epoxy resin is a two-part compound that hardens to give a clear and glossy finish. Resin can be mixed with resin pigments, alcohol inks etc to create an artwork or can be simply used as a coat over an existing artwork.
What would you be learning:
. All the basics of resin, mixing ratios etc.
. Use of all different kinds of resin pigments.
. Do's and dont's while handling resin.
. Different substrates that can be used with resin.
In this workshop we will using the high gloss epoxy resin with resin pigments to create awe-inspiring pieces of tray.
Resin and pigments by Fortune Chemie.
Please note:
Resin takes couple of hours to cure. Hence participants can leave their pieces at the venue and get them collected the next day before the allocated time.
Inclusions:
All necessary materials to be used during the workshop.
Refreshments
Artist: Ami Mehta - Born with the natural ability for art. She loves to explore art and knows no boundaries, painted every object she would find around her. Always finds a way to enhance aesthetic value around with her artistic skills. Ami specialises in Fluid and Resin Art.
Word from the Artist & Founder Kshama Thakkar- I am a Chartered Accountant by qualification and a self taught artist. Painting allows me to break the norms and explore various mediums in art, meet people with different ideologies and moreover discover myself in the process. Conducting different art workshops, exhibiting my work and unconditional support from family and friends has given me motivation pursue my passion. It brings me immense joy to share this experience with all of you.
Venue
Sorriso Brasserie and Bar
A/1, Ground, Royal Classic, Mulund Link Road, Mulund West, Mumbai, Maharashtra 400080
GET DIRECTIONS