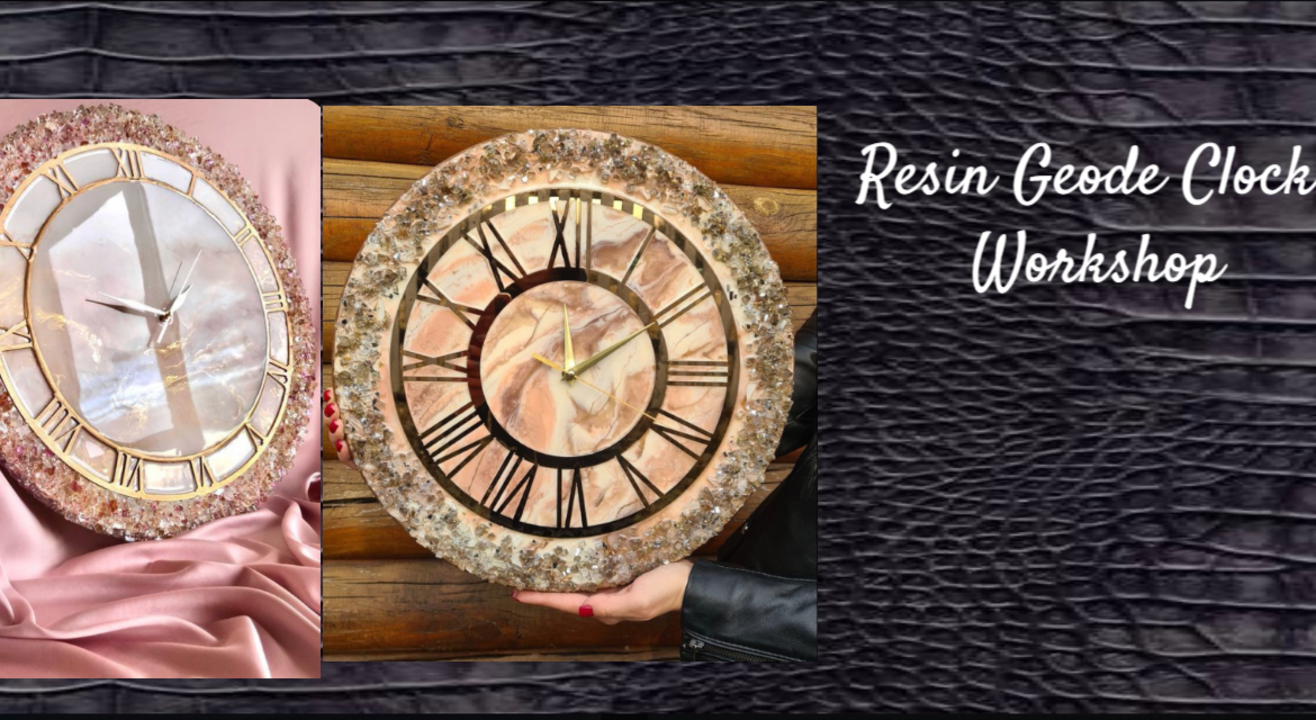 Resin Geode Clock Workshop
January 13 | 4PM - January 15 | 6PM
Shobha's art studio, Mumbai
Event Guide
For Age(s)
Family Friendly
Masterclass
Learn from an expert
Invite your friends
and enjoy a shared experience
Resin Geode Clock Workshop
January 13 | 4PM - January 15 | 6PM
Shobha's art studio, Mumbai
Event Guide
For Age(s)
Family Friendly
Masterclass
Learn from an expert
Invite your friends
and enjoy a shared experience
Event Guide
For Age(s)
Family Friendly
Masterclass
Learn from an expert
Invite your friends
and enjoy a shared experience
Are you looking to learn an innovative way to amp your wall? Look no further, and indulge yourself in handcrafted decor products by learning Resin Geode Clock Workshop.
We will be teaching you from the very beginner level. You don`t need to have any prior knowledge about resin art.
Art is an excellent therapy which soothes your mind and soul. Just the very act of creating something makes you aware of your creative abilities which then you would definitely like to explore.
We will share with you basic tips and tricks of working with resin and how to use embellishments and crystals to beautify your resin artwork. At the end of the workshop you will be having your own beautiful handmade geode resin clock along with invaluable skill to make resin art.
Materials provided by us:
Shobha's art studio
Indraneel, Smt Shobha Bhaskar Joshi Marg, General Arunkumar Vaidya Nagar, Bandra West, Mumbai, Maharashtra 400050
GET DIRECTIONS
Resin Geode Clock Workshop
January 13 | 4PM - January 15 | 6PM
Shobha's art studio, Mumbai
Event Guide
For Age(s)
Family Friendly
Masterclass
Learn from an expert
Invite your friends
and enjoy a shared experience